1.
These students absolutely dominated their ID pictures:
3.
IT Chapter 2 came out and it turns out we're the real clowns:
4.
This latte art was *almost* too beautiful for words!!!
5.
This poor woman was really having a DAY:
6.
This GrubHub driver was perfectly fine!!
10.
Everyone became ~transfixed~ by the Caroline Calloway debacle: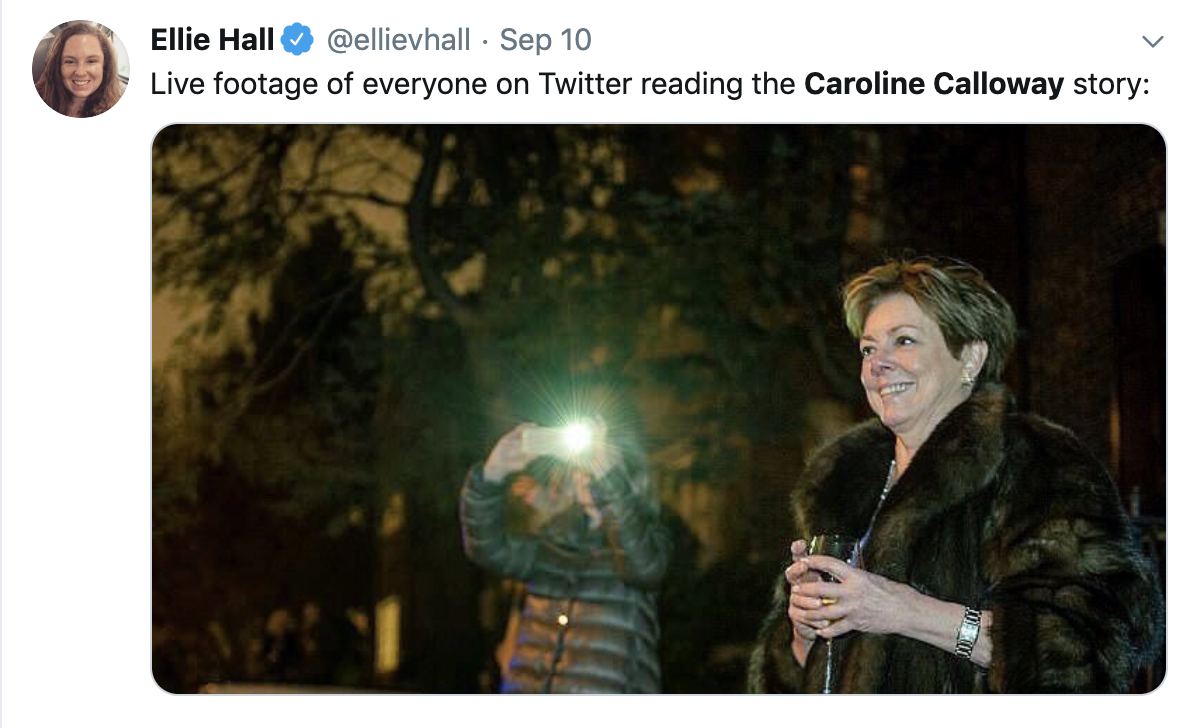 12.
The new iPhone 11 was announced and we all know that means!!
13.
These pumpkins started coming in quite nicely:
14.
And finally, Kombucha Girl Brittany Broski proved she HAS 👏 THE 👏 RANGE 👏 :