1.
When Titus made his "Peeno Noir" music video on Unbreakable Kimmy Schmidt: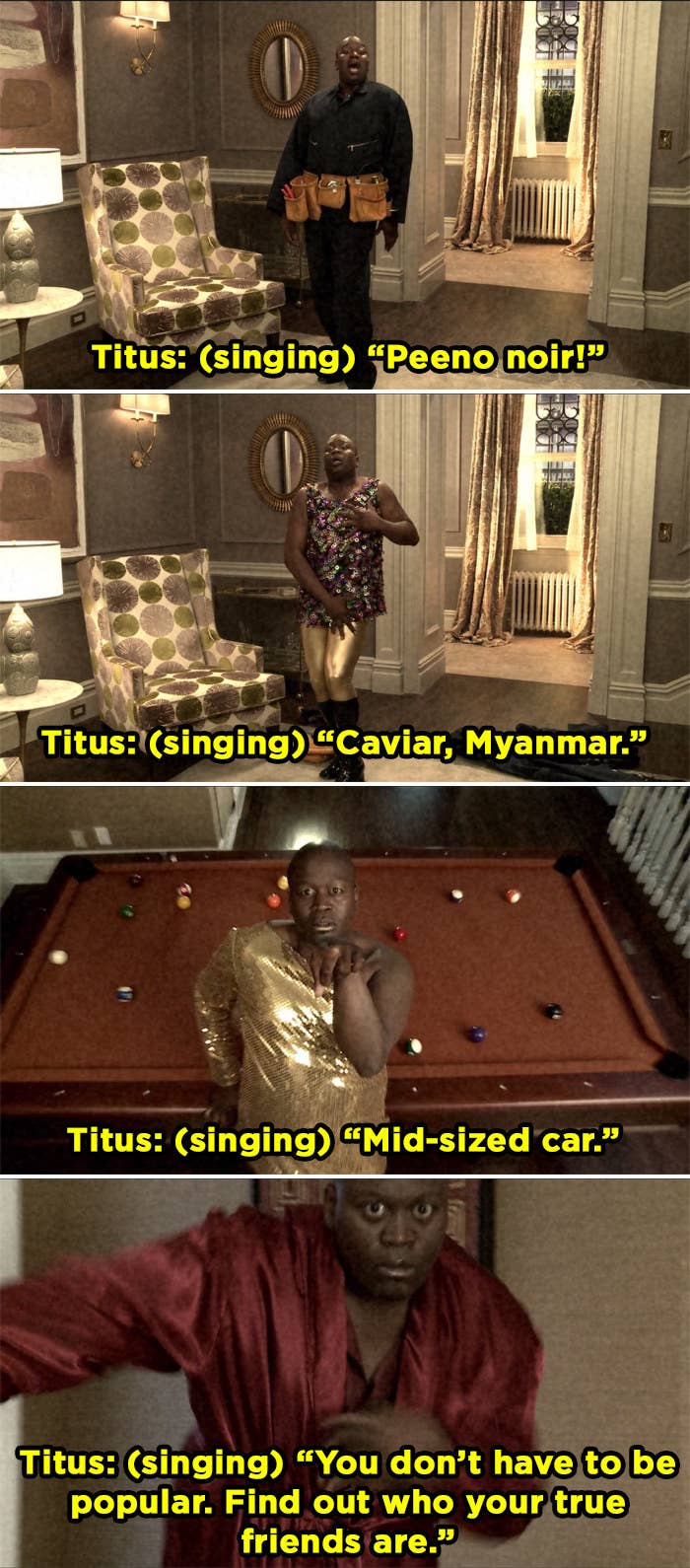 2.
When Leslie sang the wrong words to "We Didn't Start the Fire" to get on Ron's nerves on Parks and Rec:

3.
When David and Moira tried to make enchiladas on Schitt's Creek:

4.
When Coach brought "Duquan" home on New Girl:

5.
When the cast absolutely could not keep it together during "The Californians" sketch on Saturday Night Live:
6.
When Chris O'Dowd almost swallowed a fly on The Graham Norton Show:

7.
When everyone learned about Jeremy Bearimy on The Good Place:

8.
When Barry and Fuches met Lily on Barry:
9.
When Joel and Sheila had a dramatic fight over a container lid on Santa Clarita Diet:

10.
When Sheldon gave Amy a tiara on The Big Bang Theory:

11.
When Arizona unknowingly gave a bunch of people weed cookies on Grey's Anatomy:

12.
When they parodied Lemonade on Saturday Night Live:

13.
When Tracey tried to lie about a date and it didn't go so well on Chewing Gum:

14.
When the word "bone" set Holt off on Brooklyn Nine-Nine:

15.
When Jack put on too much numbing cream on Will & Grace:

16.
When Phil worried that Gloria had snapped on Modern Family:

17.
When Moira did a commercial for Herb Ertlinger Fruit Wines on Schitt's Creek: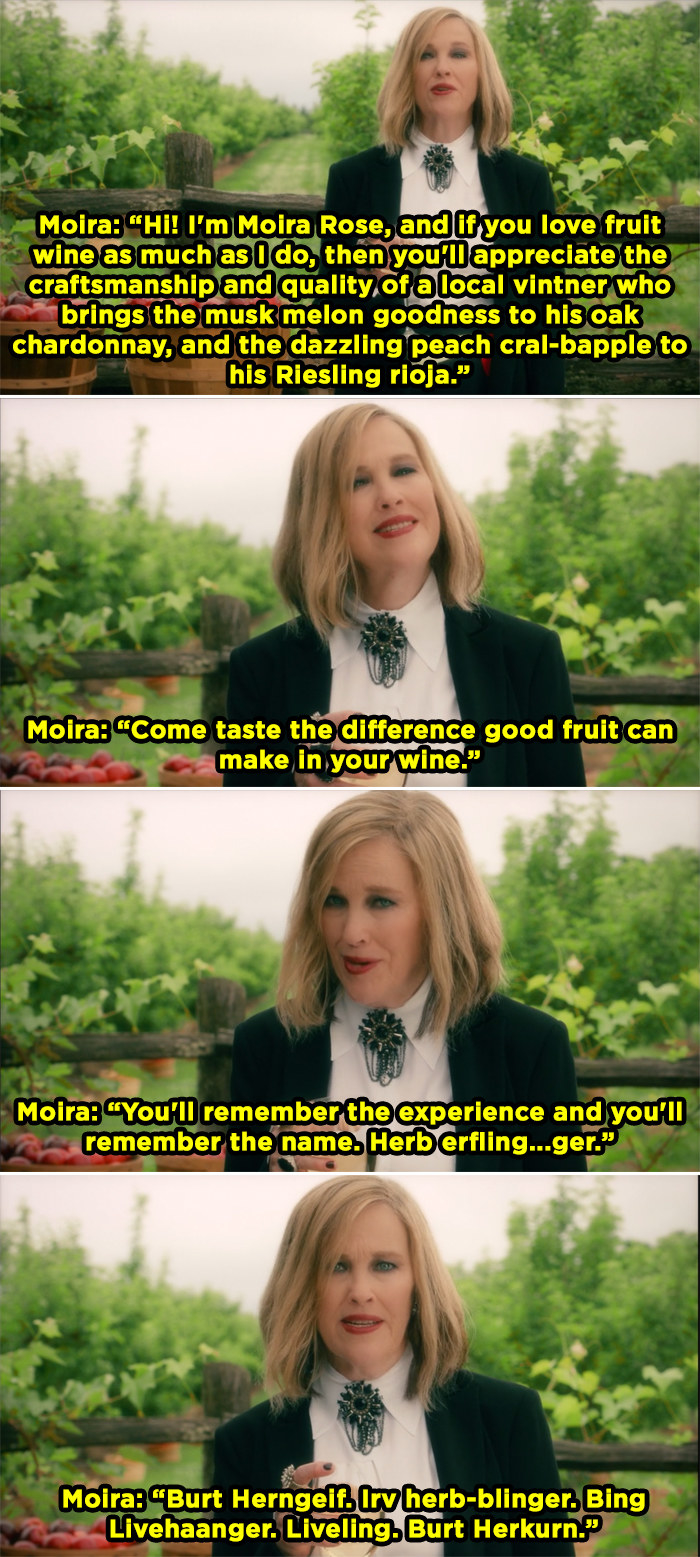 18.
When the gang went slipping and sliding on the ice in Parks and Rec:

19.
When Chidi made some truly disgusting chili on The Good Place: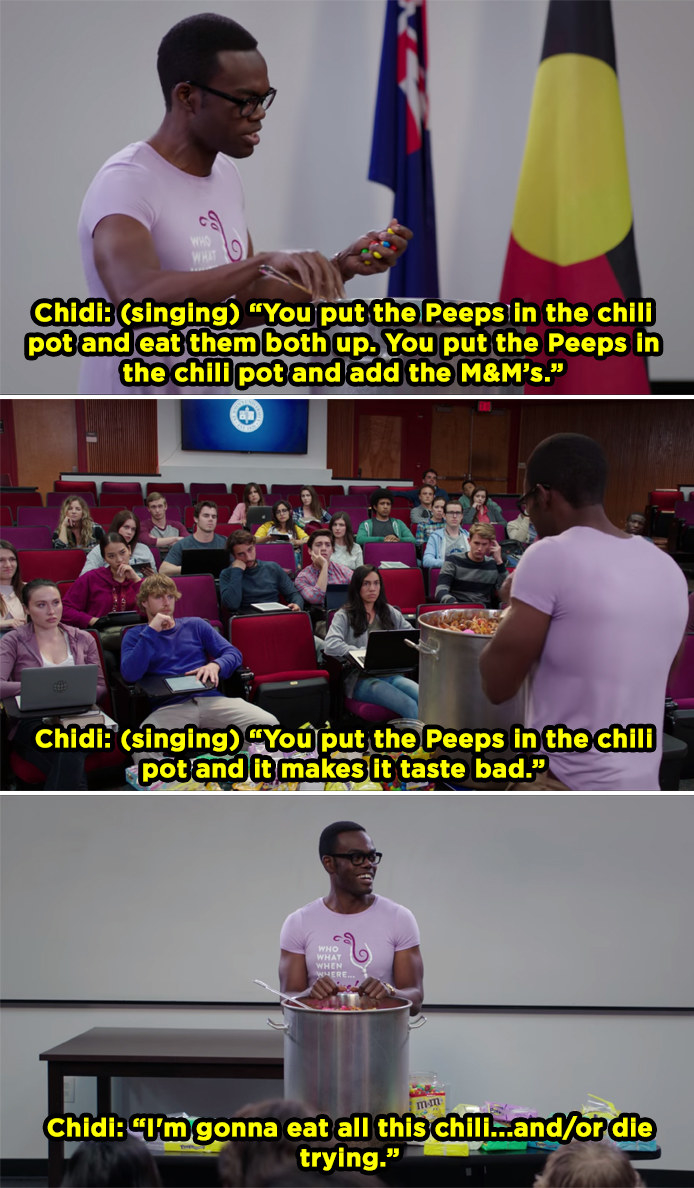 20.
When Titus performed his iconic rendition of Beyoncé's "Hold Up" on Unbreakable Kimmy Schmidt: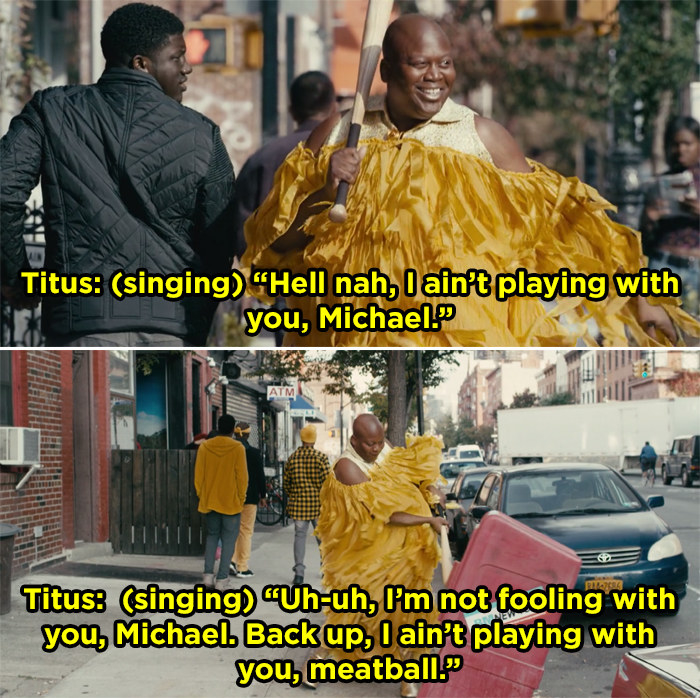 21.
When Greg asked Tom if he could blackmail him on Succession: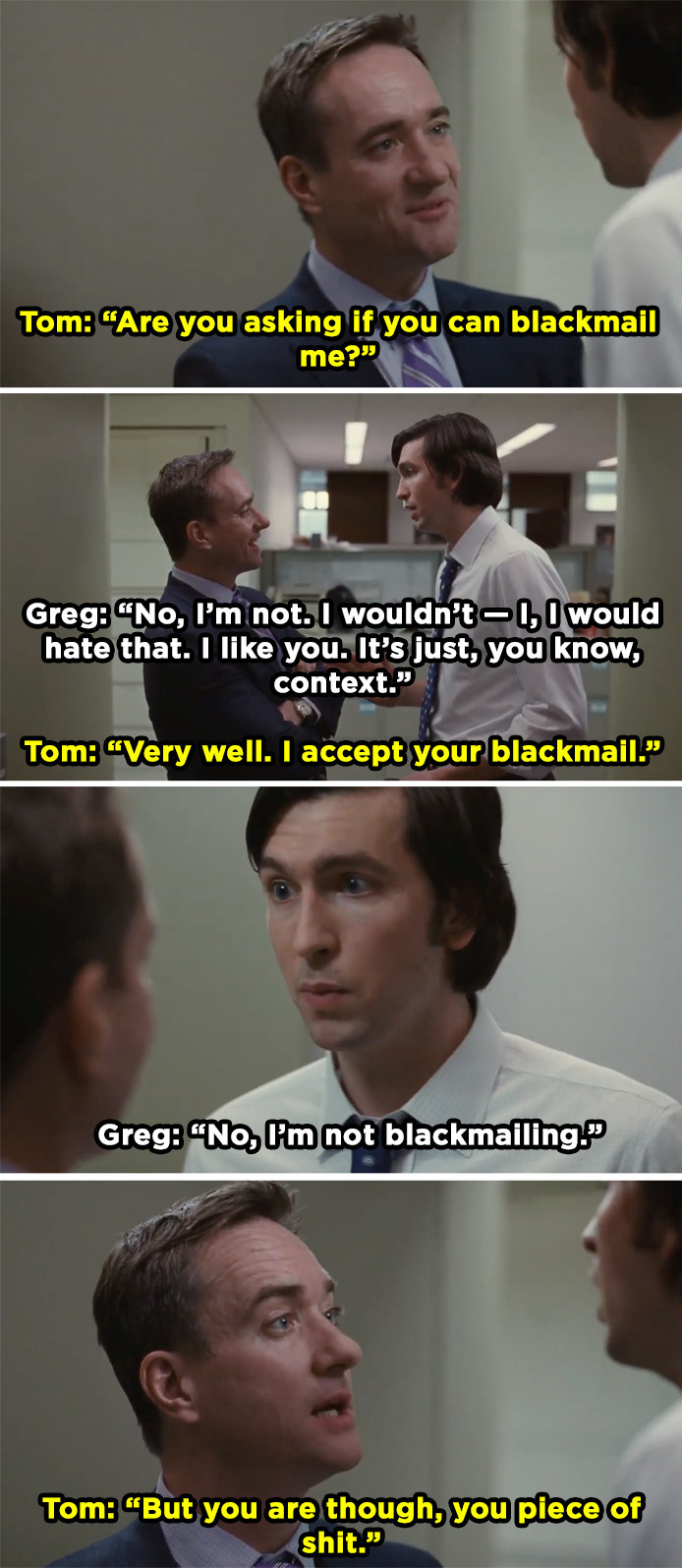 22.
When Jack Whitehall and James Corden ordered a pizza in the middle of The Big Fat Quiz of the Year 2012: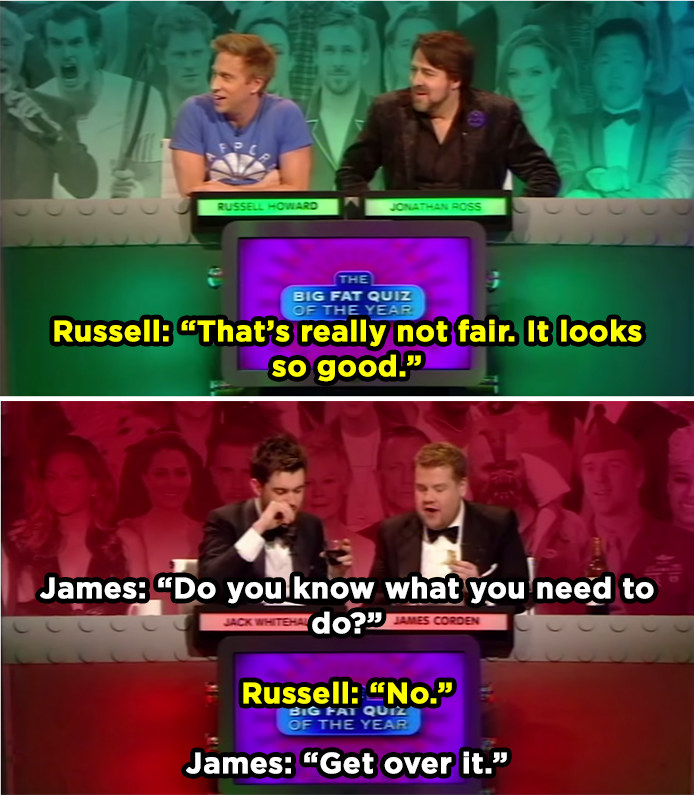 23.
When Winston kept accidentally calling Reagan "Raisin" on New Girl:
24.
When Maya performed her drum solo on Pen15:

25.
And finally, when Jake got the potential murder suspects to sing "I Want It That Way" on Brooklyn Nine-Nine: