For better or for worse, Disney has a long-running history of keeping the "real world" out and the magic in. In this regard, outside events seldom effect the internal operations of the park. However, in the aftermath of the Orlando shooting, things were just a bit too close to home for even Disney to dream of ignoring the effects. That is why, when the community began to organize a memorial event within the park, Disney stepped up to the plate in the most unexpected way.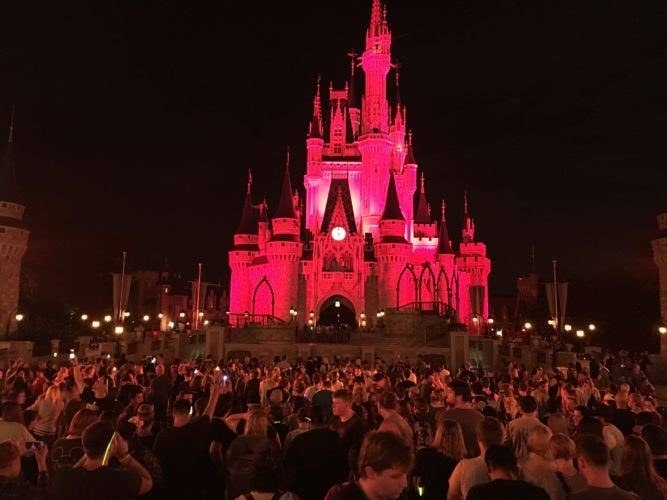 Never in Disney history has any outside group been able to hold an organized event within Disney property. In fact, Disney has an explicit prohibition of "unauthorized events, demonstrations, or speeches." However, when Disney heard of a group of four friends who were planning on holding a vigil after the "Kiss Goodnight" on June 18th, they shocked the world by not only allowing the first organized event to be held on park grounds, but by embracing the event wholeheartedly.
As seen in the video below, Disney not only approved the vigil, but also helped to facilitate it. During the ceremony, attendees were joined by additional security, and dozens of on-duty Cast Members who wished to attend. Following the "Kiss Goodnight," Disney quickly muted the area music to allow the ceremony to continue in reverent silence. Cast members and attendees, alike, held candles and glow sticks for the lives lost--many held "Harry Potter" style, in solidarity with Luis Vielma, 22, who had worked nearby at Universal Studios' Wizarding World of Harry Potter.
In the video below, thousands of attendees can be seen crowding the hub of Main Street, before, during, and after the ceremony, for a show that seldom sees more than a few dozen viewers.
The generally overlooked ceremony packs a powerful punch. Many lines are filled with double-meanings, providing obvious reasoning behind selecting this show for the vigil. "Until we see you again, have a safe trip home..." wishes Disney as the ceremony draws to a close.
However, this story does not end there. After the ceremony (which takes place after the park closes), Disney caught attendees on their way out. Those who had attended the ceremony were given complimentary trading pins, on the Mouse, to commemorate the vigil. Two pins, seen below, were given out to many guests as they passed through under the train station on their way out of the park.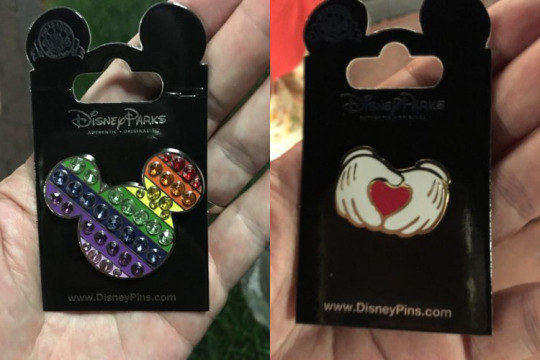 While still an "unofficial" ceremony, it is clear that Disney did more than their part to make this event extra-magical for those effected by the events in Orlando.
Even better, Disney has sought no type of PR from the event, but rather did this out of the kindness of their own hearts, and would have let the world go on having kept this ceremony a precious secret.
#OrlandoStrong