If you're a Westworld fan, you might've remembered that Game of Thrones creators David Benioff and Dan Weiss were set to make a cameo for season 3.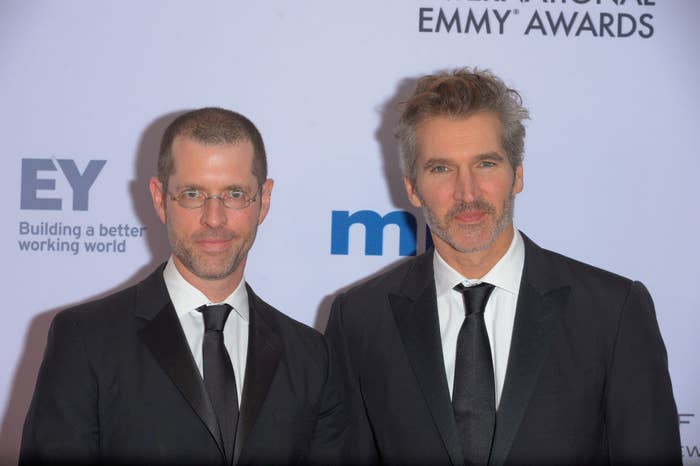 On Sunday, the episode featuring D&D – aptly titled "The Winter Line" – finally aired, but with one more surprise cameo for Game of Thrones fans.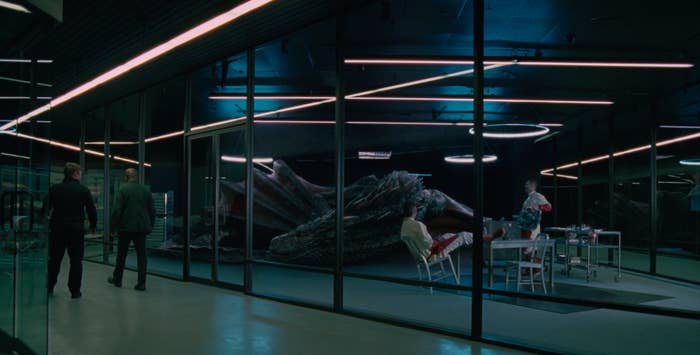 Yup, that's Drogon!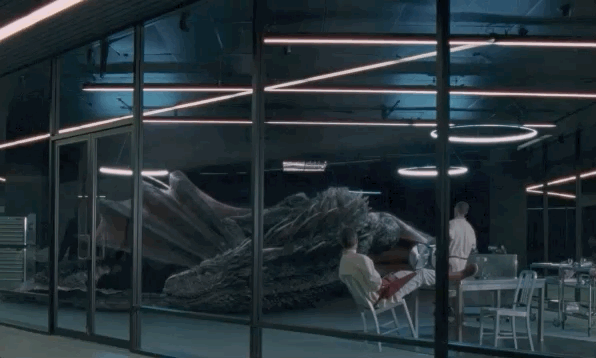 Not only does Daenerys's dragon make an appearance, but the show gets really meta with D&D playing technicians who are working on a Medieval World that strongly resembles Game of Thrones.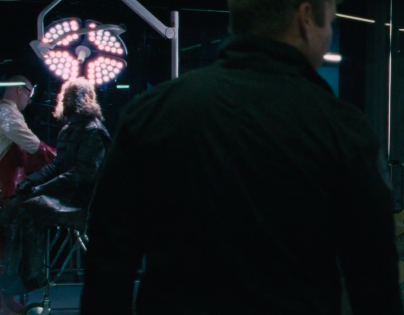 In an interview with Variety, Westworld showrunners Lisa Joy and Jonathan Nolan said the idea to create a GOT-Westworld crossover was actually GOT author George R.R. Martin's idea.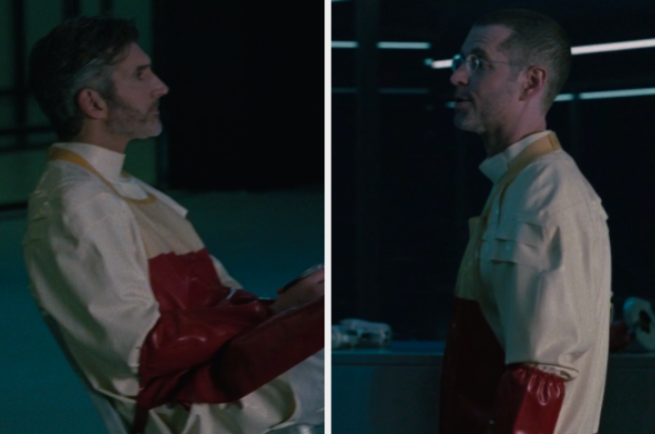 "George had consistently since the first season said, 'We've got to do a tie-in with Game of Thrones.'" said Jonathan. Lisa added that George wanted a "a full situation, [a] Game of Thrones world, or something!"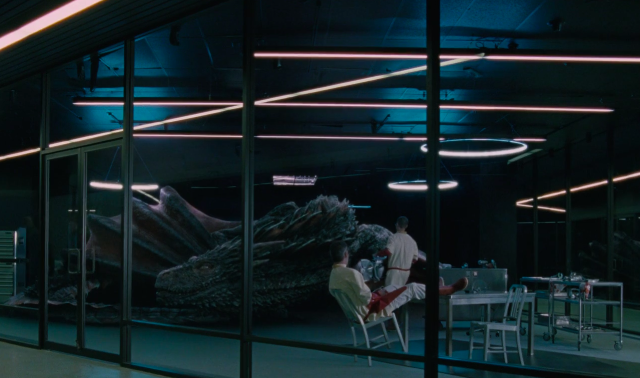 While it's not *exactly* a Game of Thrones park, it's enough for fans who miss the show after it ended last year.