Last week, Pink revealed on social media that she and her 3-year-old son, Jameson, tested positive for the COVID-19. When she shared the news, she said she was in the process of recovery. Pink also wrote that after being re-tested, the results came back negative.
In a preview of the upcoming episode of The Ellen DeGeneres Show, Pink opened up to Ellen about her experience with the coronavirus.
"At a certain point, maybe around March 18th, March 19th, March 20th, when [Jameson's] fever was staying and going up, I woke up in the middle of the night and couldn't breathe."
"I needed my nebulizer for the first time in 30 years. I have this inhaler that I use, a rescue inhaler, and I couldn't function without it. And that's when I started to get really scared."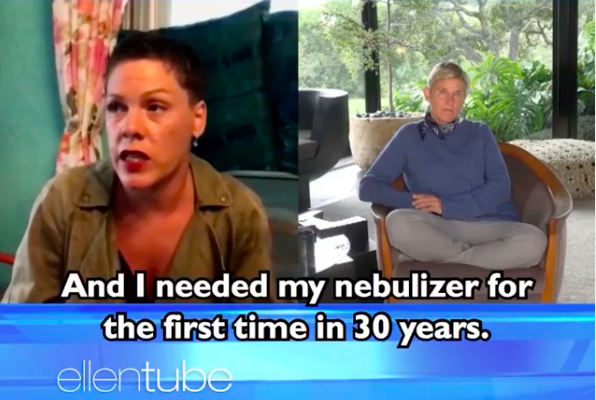 "[Jameson] saying he had chest pains and it was hard to breathe, that's the point where you just kind of like [think] 'Okay, are we going to the hospital? Like, what are we doing right now? Because this is the scariest thing that I've ever, ever been through in my whole life."