On Monday, the Community stars reunited for a charity table read of the Season 5 episode "Cooperative Polygraphy."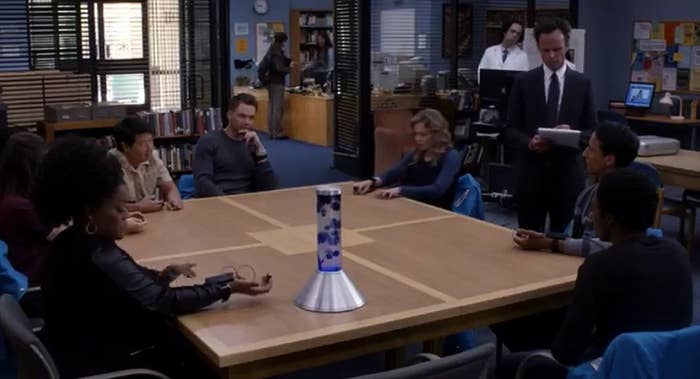 Fans got to see the cast reunite for the first time in five years — including Donald Glover, who didn't appear in Season 6. Seeing them all together was a treat itself, but there was one very special guest star: The Mandalorian and Game of Thrones' Pedro Pascal!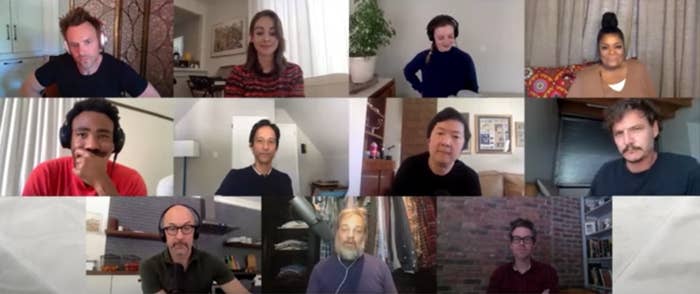 In the original episode, Walton Goggins played an estate executor who let the study group know Pierce's final wishes after his death. Walton wasn't available, so Pedro happily stepped in.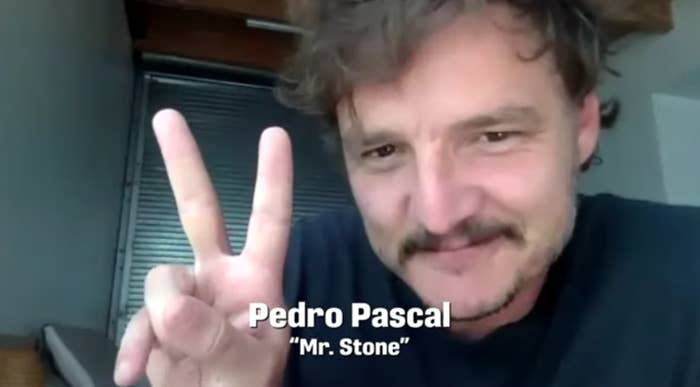 He fit right in and had his own hilarious moments. Pedro, who was reading out the script for the first time, had a hard time reading out the words "liquid nitrogen–cooled cylinder of my hyper-virile sperm."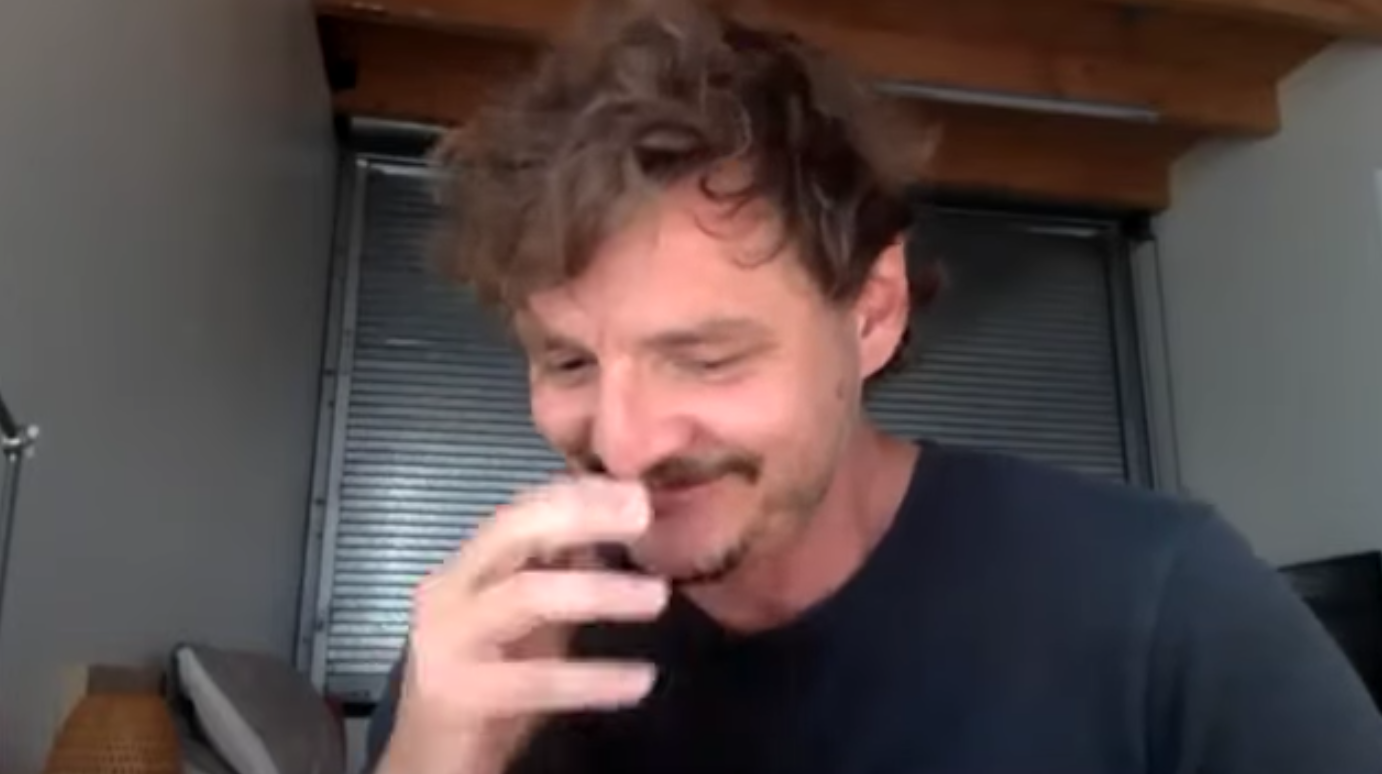 He could barely make it through saying it each time he tried.
Little did he know that it was a bequeathment Pierce left to every member of the group, so he had to say it many times.
"How the hell did you guys do this?" asked Pedro, who kept cracking up while reciting his lines.
Donald Glover also thought Pedro's reactions to the ridiculous line were absolutely hilarious. "We all know it's coming, but he does not," Donald said, cracking up.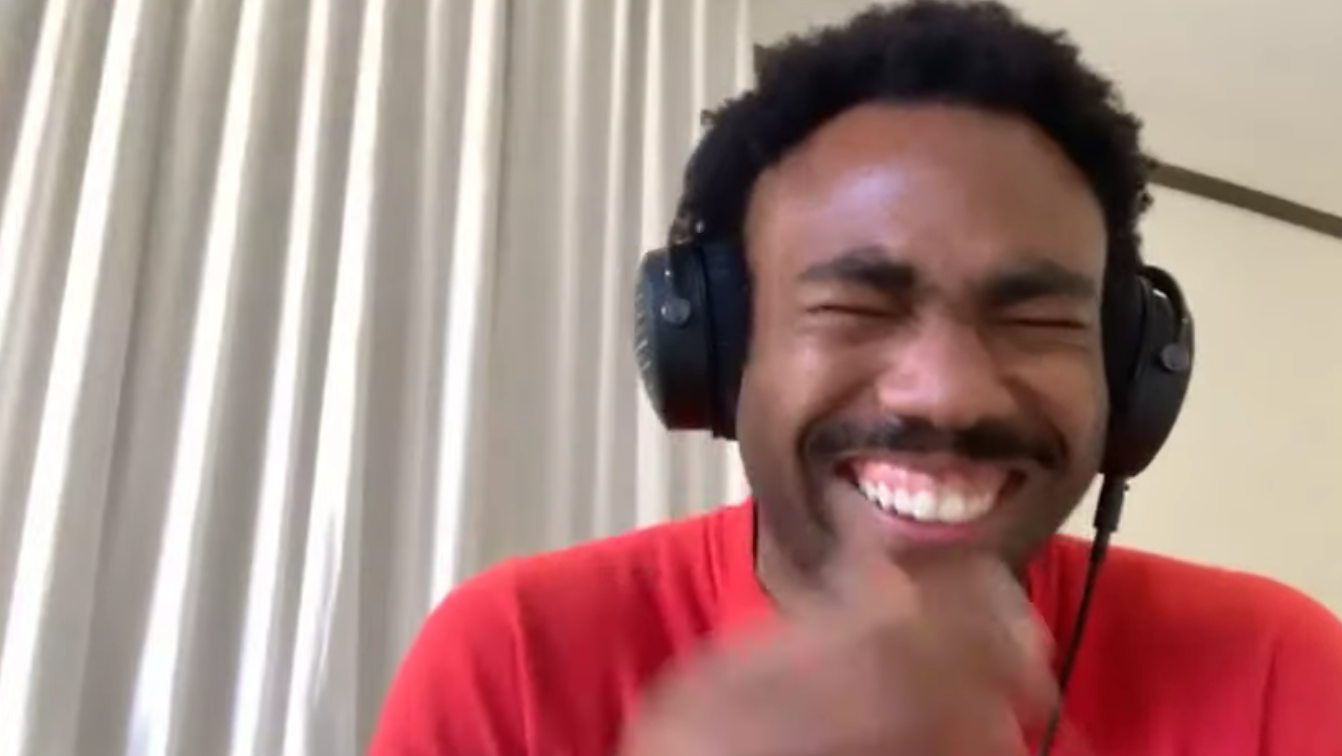 And by the end, Community creator Dan Harmon managed to sneak in a Mandalorian joke. It was absolutely glorious.
We haven't seen Pedro in a comedic role yet, so I vote to have him be part of the eventual Community movie!