This news came after Netflix tweeted out a video of an interview with Joe Exotic from prison that was filmed on March 22.
Then this week, Joe's husband Dillon confirmed in an interview with Andy Cohen on an episode of Radio Andy that there's a new episode coming, but he said that Netflix didn't reach out to have him be part of it.
Now Netflix officially confirmed there's a follow-up special, titled The Tiger King and I, coming on Sunday, April 12!
Netflix made the announcement with a video of host Joel McHale dressed in a Joe Exotic getup, with a nod to John Finlay's huge Joe Exotic crotch tattoo that he covered up on the show.
The episode features interviews with John Finlay, Saff, Eric Cowie, John Reinke, Joshua Dial, Rick Kirkman, and, of course, Jeff Lowe and his wife Lauren.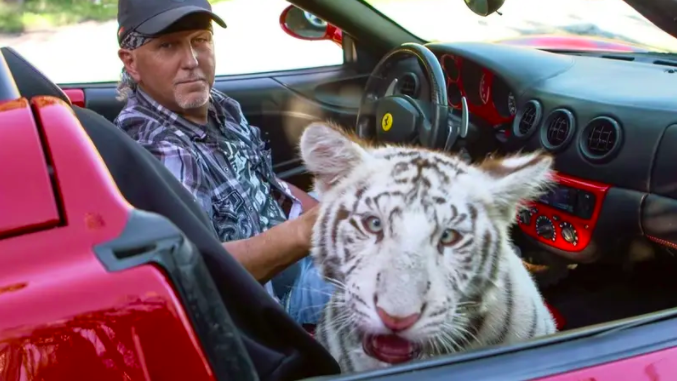 Carole Baskin is not involved and recently told Entertainment Weekly that she wasn't asked by Netflix, nor would she want to be part of it anyway.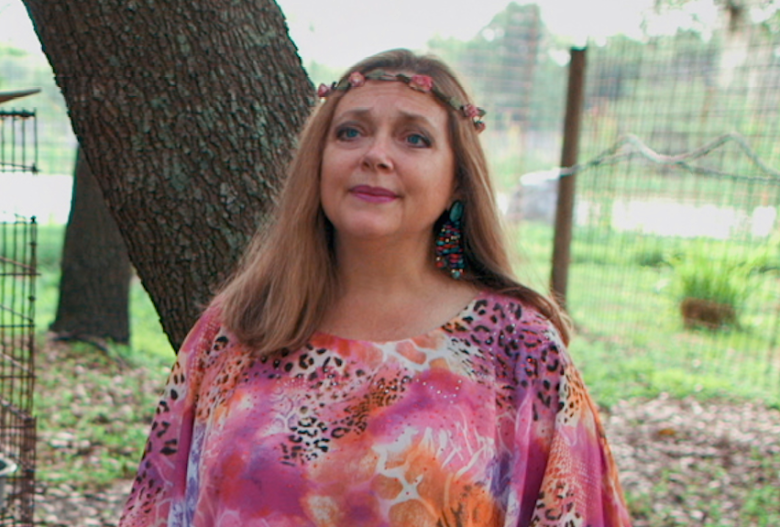 Though Joe Exotic isn't mentioned as being part of it, chances are there will be longer footage of that prison interview.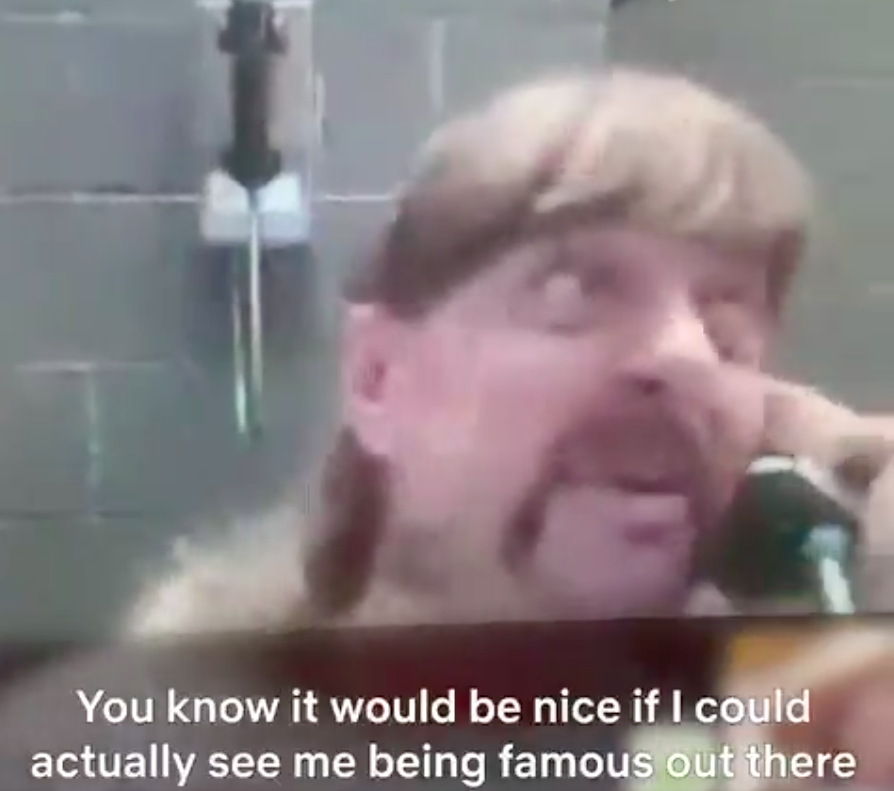 If you were lamenting not having weekend plans, now you have something to keep you busy!