When I first listened to Meet Me @ The Altar this year, they took me back to my middle school Hot Topic-wearing, Myspace days, when bands like My Chemical Romance, Fall Out Boy, Panic! At The Disco, and Paramore ruled my life.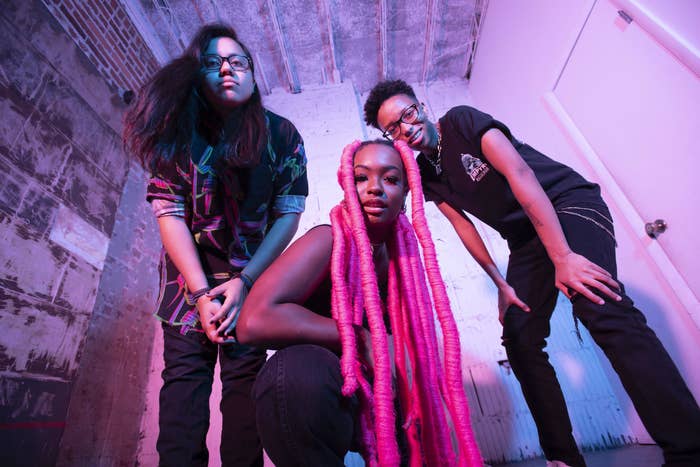 They're the kind of band I wish was around at that time, because as a Puerto Rican emo kid, it would've been so meaningful to see a trio of incredibly talented young women of color in a white male-dominated genre.
The trio is made by vocalist Edith Johnson (19), guitarist Téa Campbell (19), and drummer Ada Juarez (21). Téa and Ada befriended each other online years ago, bonding over their shared love for Paramore and Twenty One Pilots. They decided to form their own band and after holding auditions for a vocalist, they found that Edith was the perfect fit.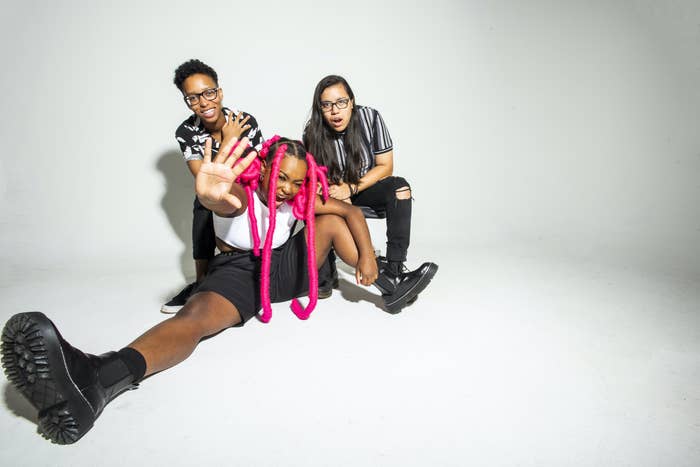 Today, the band announced some incredible news: they're now signed to legendary label Fueled By Ramen. It's home to some of the biggest pop punk bands, including Paramore, All Time Low, and Panic! At The Disco. Other huge bands like Fall Out Boy, Jimmy Eat World, and Yellowcard had also previously been signed to the label.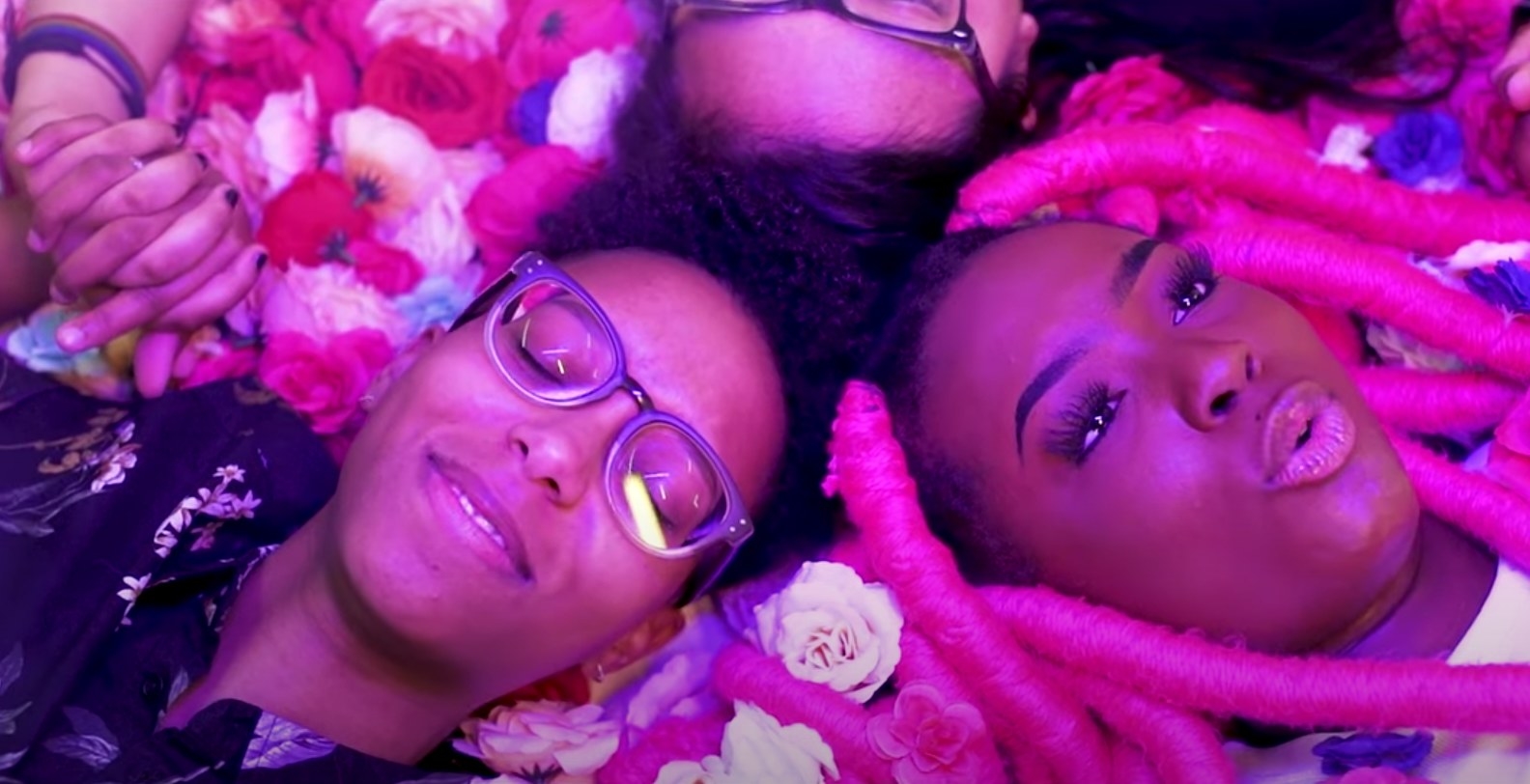 But Fueled By Ramen's newest addition to their roster is extremely meaningful. This marks the first all-female Black and Latinx band Fueled By Ramen's signed. The label's had 80 bands and artists on its roster, but only a handful are made up by BIPOC musicians, including One Ok Rock, Gym Class Heroes, and Young the Giant.
With Meet Me @ The Altar joining so many emo and pop punk greats – including some who they cite as influences – this shows that it's about time to widen the space for musicians of color in a genre that's heavily focused on bands made up of white men.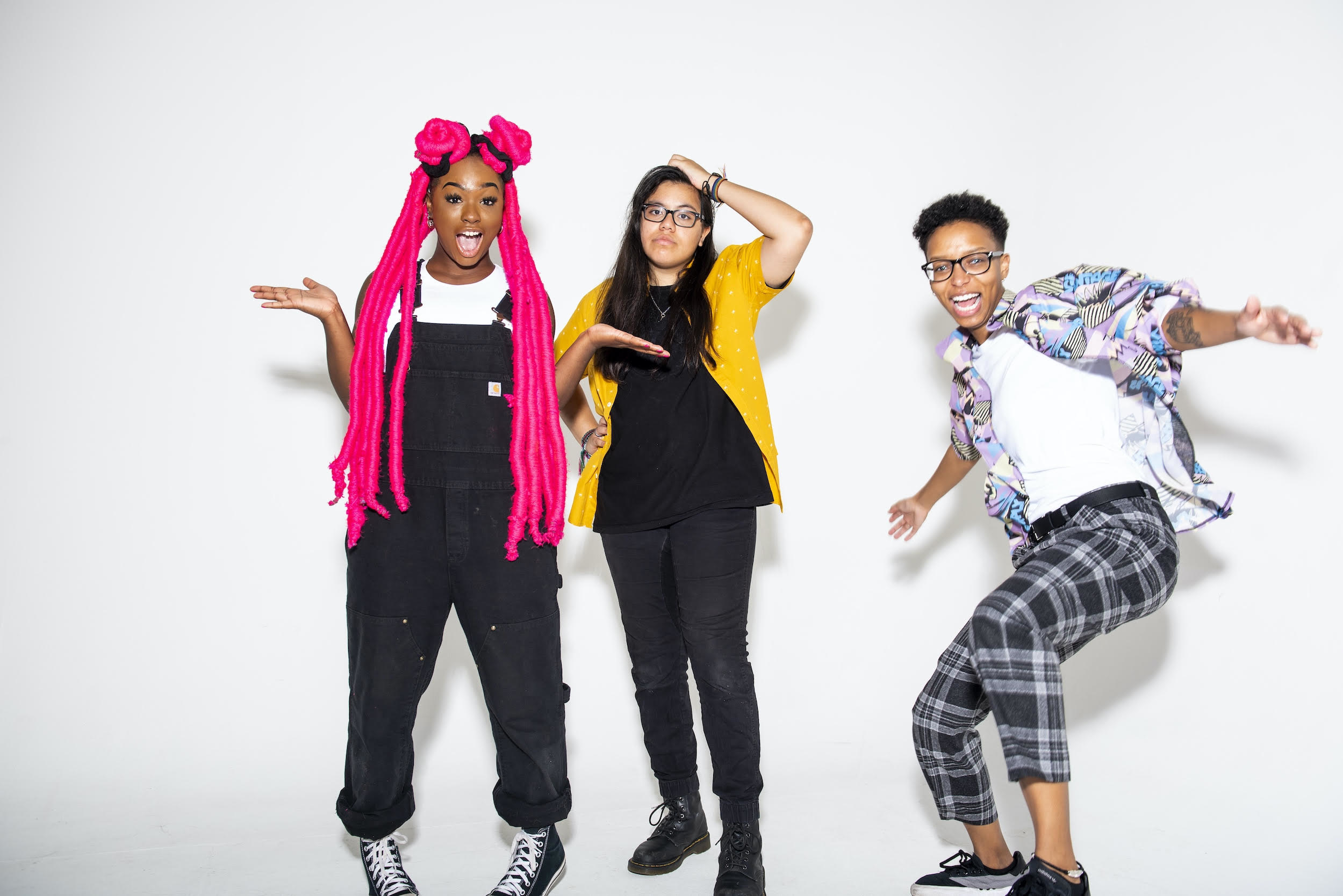 "We want to be the representation we didn't have growing up," the band said in a press statement. "We hope to encourage young girls, especially Black and brown girls like us. We definitely have a different perspective than the average pop punk white dude crying about his girlfriend. Even as a band, we experience the music world in our own way. It gives us an interesting viewpoint that we put into the songs."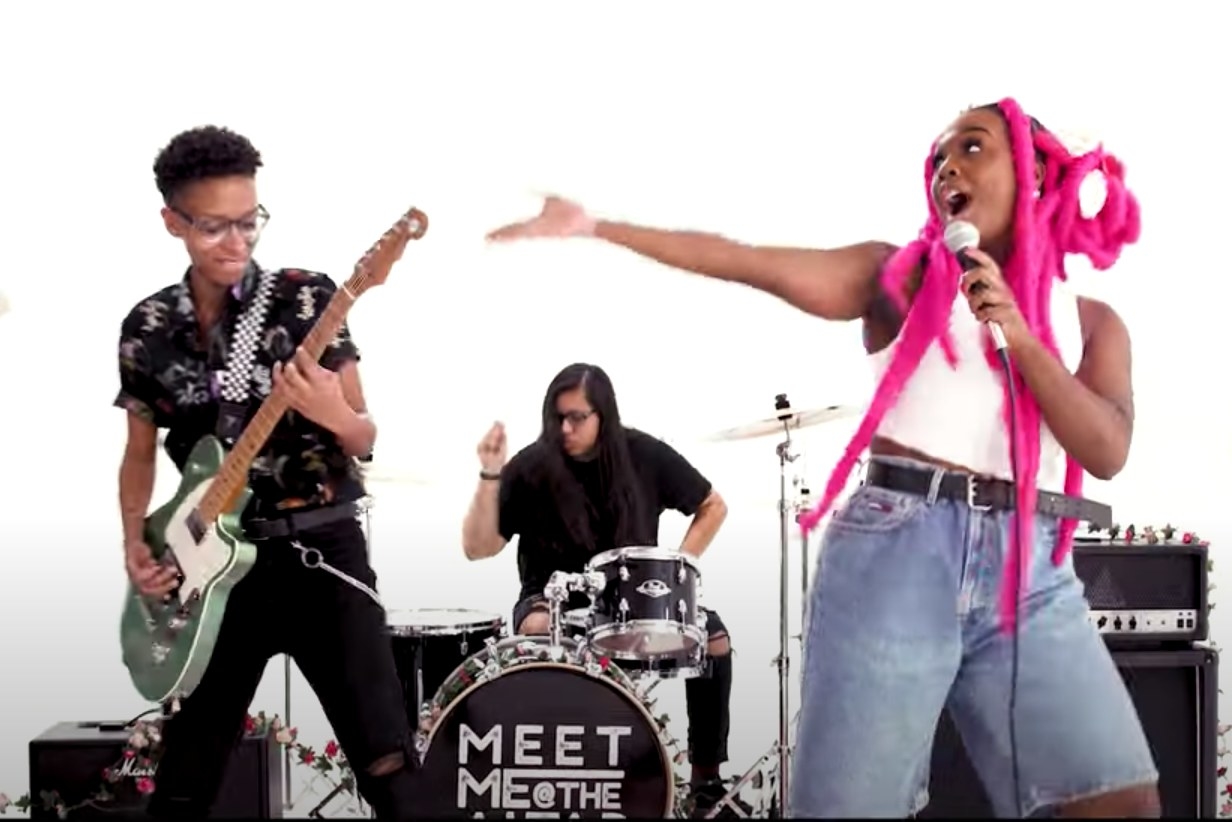 The band's debut album is being announced soon and I can't wait for the new generation of emo kids to grow up with Meet Me @ The Altar.
Join BuzzFeed as we celebrate Latinx Heritage Month from Sept. 15 to Oct. 15, and explore more content celebrating la cultura.