If I ever get married, I don't want anyone else stealing the show wearing white. Nuh-uh. Not happening. That is, unless it's Lil Nas X.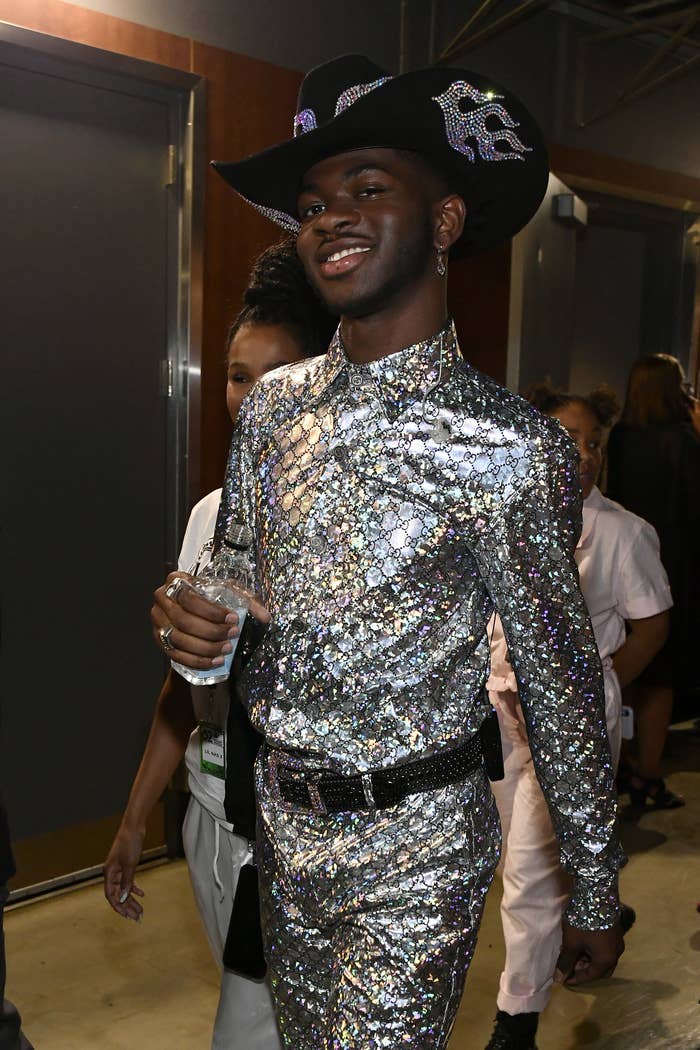 On Saturday, the "Old Town Road" singer shared a video on Twitter of him casually crashing a wedding at Disney World, running in holding hands with the bride as his hit song played.
The guest shouting "What the fuck is happening right now?" at the camera is absolutely priceless.
That wasn't the only surprise he had in store during his trip. He also made an appearance at a dance party thrown by Bert's Big Adventure. It's a nonprofit organization that provides an all-expenses-paid trip to Disney World for children with chronic and terminal illnesses.
Lil Nas X is having the time of his life at Disney World and it's making me want to book a flight to Orlando ASAP.