Karol G's Controversial BLM Tweet And Subsequent Apology Brought Up The Topic Of Anti-Blackness In Latino Communities
The Colombian reggaeton artist deleted her tweet but the conversation continues.
On Monday, reggaeton artist Karol G started trending on Twitter because she wrote a tone-deaf tweet about race, that has since been deleted.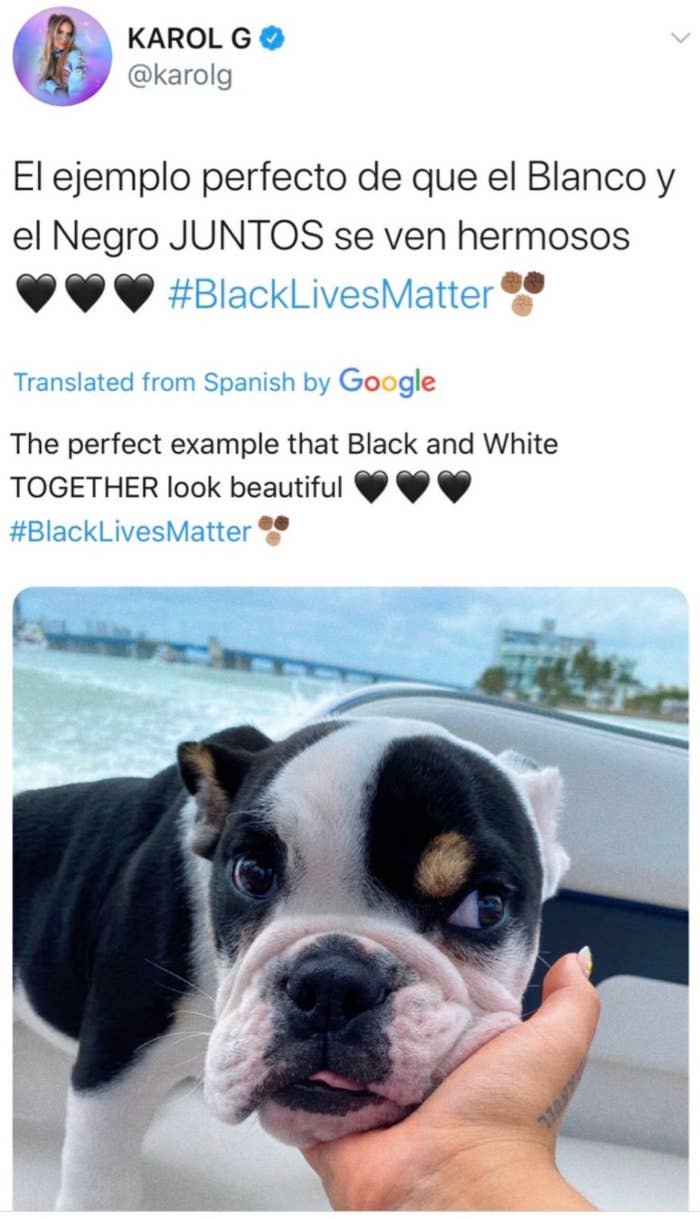 Given that she literally compared race to her dog's fur, people were not happy and quickly meme-ified her problematic tweet:
But beyond memes, people felt that this served as a good opportunity to discuss racial biases that non-Black Latinxs have toward Black Latinxs.
Others also called out reggaeton artists besides Karol G for capitalizing off a genre rooted from Black Latinxs and not properly standing up for Black lives:
Goya, who is part of the Colombian hip-hop trio ChocQuibTown, also spoke out about this:
After hours of people calling her out, Karol G issued an apology in both English and Spanish.
"I was wrong and I apologize. I want to make clear that my intentions were right in the photo I posted earlier. I meant to say that racism is terrible and that I cannot begin to understand it," she wrote.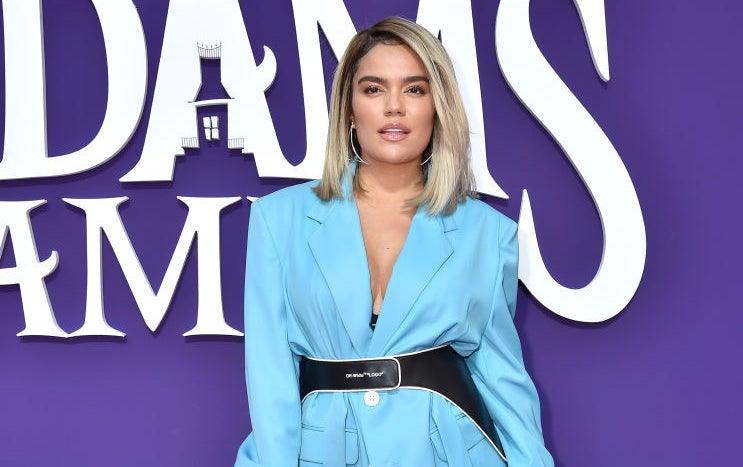 "These past few days have been hard and it's extremely painful to see it continue to happen. IT NEEDS TO STOP. There is only one race and that is the human race. I recognize that the way I expressed myself was not right."
However, her apology doesn't solve her misstep. People brought to her attention that it's harmful to say that there is only one race:
The tweet about her dog wasn't her only problematic one, either.
The tweet invalidates the fact that race does exist and right now the main focus should be on how to confront anti-Blackness and help Black lives, rather than to simply say race shouldn't be a thing.
Over the weekend, she also tweeted a picture of herself with the caption, "Se trata de vivirla. Hoy estoy feliz." Translation: "It's all about living it. Today I'm happy." She posted this while many all over the US – and around the world – are protesting to bring attention to police brutality against Black people.
In conclusion, those of us who are non-Black Latinxs need to be more aware of how we demonstrate allyship. We need to treat the situation at hand appropriately, amplifying Black voices and sharing resources to help protesters instead of making blanket statements that race shouldn't exist.