Idris Elba Gives A New Update On His Coronavirus Diagnosis
"We're so thankful that the worst of this has probably passed."
On March 16, Idris Elba revealed that he tested positive for the coronavirus. His wife, Sabrina Dhowre, also tested positive shortly after, according to CNN.
Idris has been giving updates about his condition on social media. In an update given Tuesday, he shared that he's finally past the quarantine period.
"We're both doing okay, still asymptomatic, and we're past the quarantine period, but we're a little bit stuck in limbo," said Idris. "We can't get a flight back home, so we have to sit still for a little bit. But other than that we're okay, and we're so thankful that the worst of this has probably passed."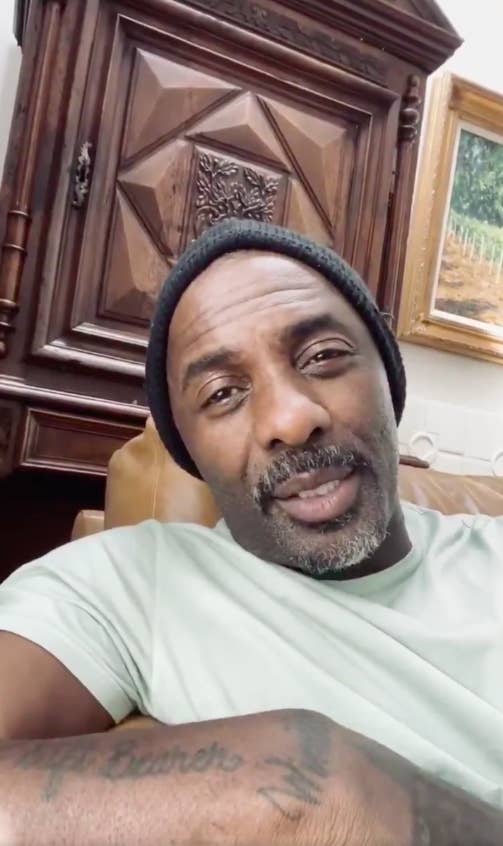 Idris also shared that he feared the virus would have a worse effect on him, but luckily he didn't face the difficulties many who've had COVID-19 experienced. "I thought I was definitely going to see the worst of it as an asthmatic, but thankfully I came through, and you can too," he said.
He also thanked those in the medical field for their incredible dedication to helping others, and ended the video with an optimistic outlook, saying, "We're going to fight this thing, and everything's going to be cool."