The 1975's Matty Healy Tweeted A Joke About Not Wanting To Support Bands Amid The COVID-19 Pandemic And It Brought Up An Important Conversation
Bands explain why it's important to support indie artists right now.
On Tuesday, The 1975's Matty Healy tweeted a joke about people in indie bands asking for support amid the coronavirus outbreak.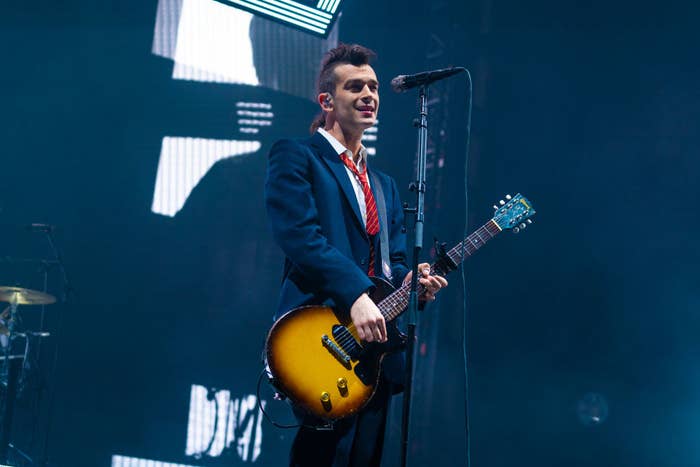 The now-deleted tweet read "Stop telling people to support you, we don't want your EP and zine bundle right now Laura, we're going to die."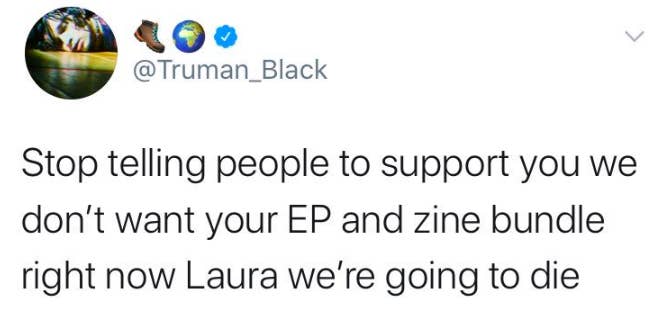 People on Twitter were quick to call him out, explaining that many bands who've had to cancel tours amid the coronavirus pandemic rely on fans purchasing their music and merchandise to be financially stable.
After the backlash, Matty said he deleted the tweet "in case anybody anywhere got offended."
But he also said he's not sorry for the tweet.
He then clarified the intention behind the joke.
If you'd like to support indie bands who cannot make a profit right now through touring and do not have the funds to stay financially afloat, artists shared ways people can help.
Pop punk band Pom Pom Squad explained why it's important to support indie bands at this time and the best ways to do so.
DJ Dani Deahl also noted the importance of buying merch right now.
Best Coast suggested buying music and merch directly from artists's websites.
Political punks Downtown Boys gave the tip to purchase music via Bandcamp, where the profit goes directly to bands.
Bandcamp is waiving its revenue share on all sales on Friday, March 20.
Record label Rough Trade urged fans to support artists by buying their music, too.
Country artist Margo Price urged fans to "buy an album or some extra merch" after the CDC urged to cancel concerts.
If you want to support your favorite indie bands, follow those resources!