Demi has never shied away from sharing her vulnerabilities in her songs with deeply relatable lyrics, and this one tackles a very important topic: self love.
She looks back at everything that stops her from remembering to love herself, whether it's magazines that affect her self image, comparing herself to everyone, or incessant internet trolls. Ultimately, she reminds herself she's a 10 out of 10.
In the video, Demi confronts her past – literally. The video features many references to different points in her career and personal life. In case you missed some of them, these are the ones Lovatics will recognize:
1.
The two young girls in the video represent Demi and her sister Dallas.
2.
In the video, Demi walks past someone who could be a dead ringer for her 2015 self, with a wavy black bob and all-black outfit.
It's a reference to her Confident era, an album that allowed her to share a vulnerable side with fans. It also let her tap into a sultry, edgier side of herself.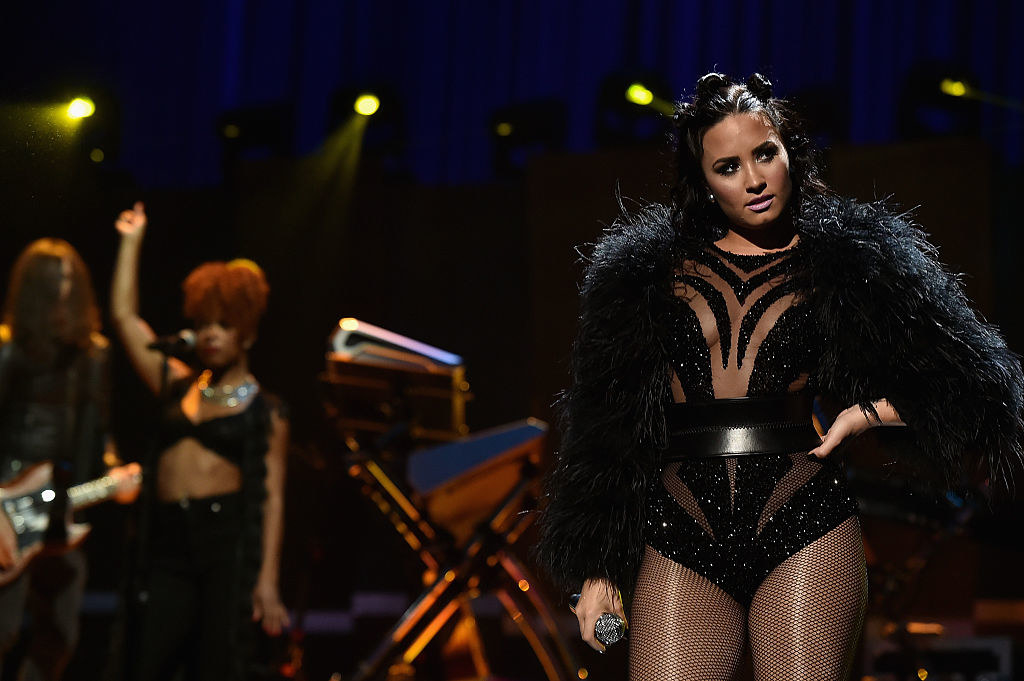 3.
Demi became a household name thanks to the Disney Channel movie Camp Rock, which led to her TV role in Sonny with a Chance and her music career.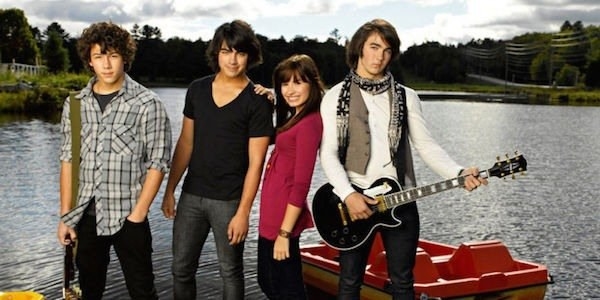 The video pays homage to her beginnings, with Demi walking past someone who looks just like Mitchie – as well as three guys who look just like The Jonas Brothers as Connect 3.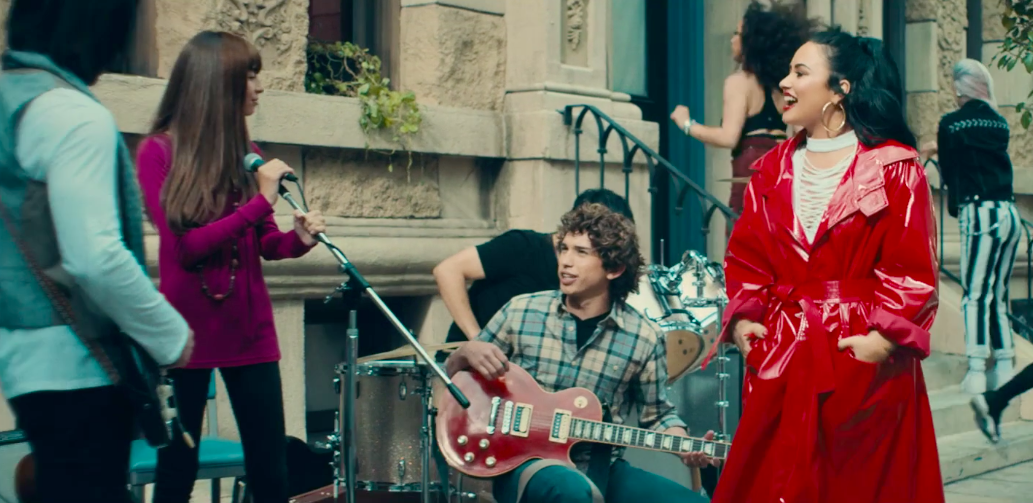 4.
Speaking of The Jonas Brothers, a trio that looks remarkably like the famous siblings walks past Demi in the video.
5.
In the video, Demi extends her hand to a woman in a stretcher. The woman symbolizes Demi's 2018 drug overdose. Shortly after her hospitalization, she received treatment in rehab.
She recently performed a new song "Anyone," at the 2020 Grammys, in which she opens up about her struggles with addiction and what led to her relapse.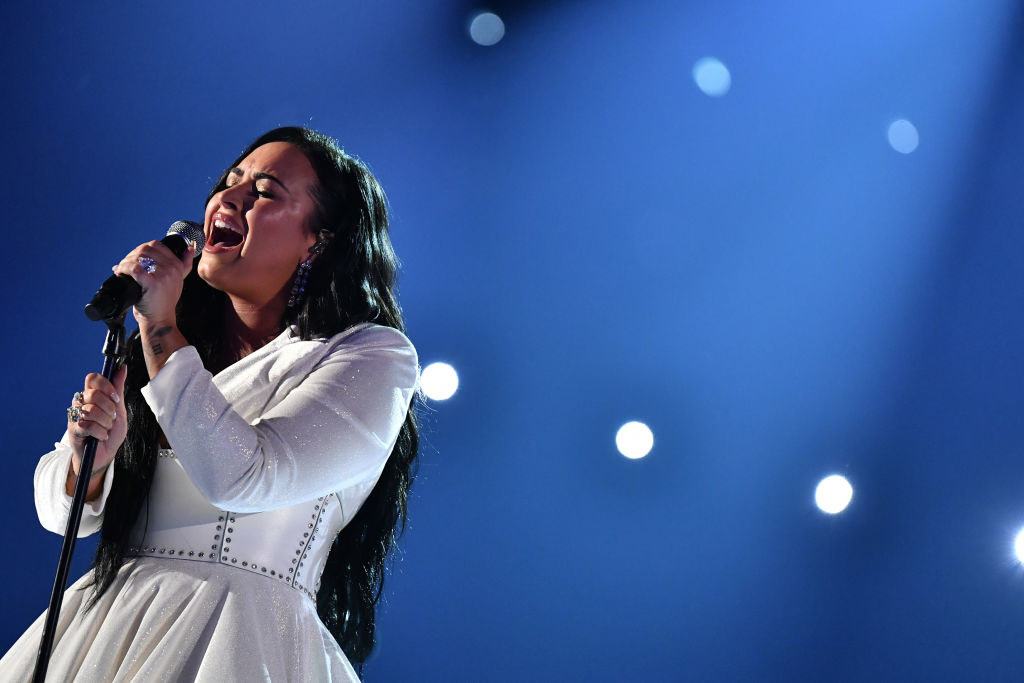 6.
You might've noticed that the bride and groom Demi encounters in the video look a lot like her ex, Wilmer Valderrama, and his fiancée Amanda Pacheco. Demi broke up with longterm boyfriend Wilmer in 2016 after six years of dating.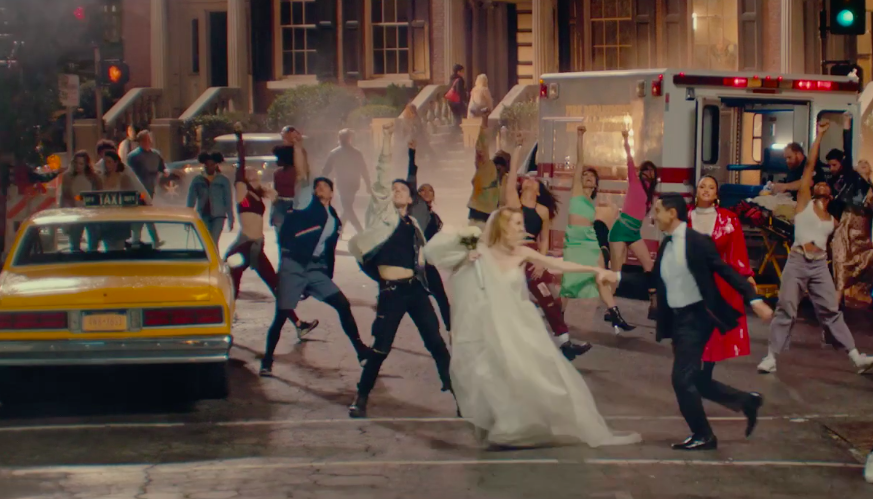 In the song, she questions "Why am I always looking for a ride or die, 'cause mine's the only heart I'm gonna have for life?" The bride and groom are a reminder that though it's not easy seeing an ex move on, she'll be okay with self love.
This post has been updated to clarify which sister is represented in the video.