Bad Bunny's Rolling Stone Story Made History By Making Him The First Urbano Male Artist To Appear On The Cover
ICONIC.
Bad Bunny only emerged four years ago, but he's already become iconic.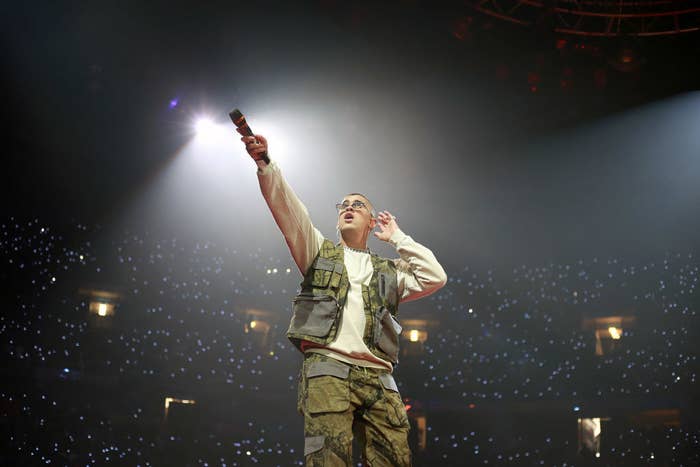 Today, Bad Bunny, whose real name is Benito Martínez Ocasio, made music history: He became the first música urbana male artist to grace the cover of Rolling Stone. And, of course, he's the first Rolling Stone artist to have a cover story done during the pandemic.
The cover also made history in another big way: It was the first cover story completely worked on by Latinas.
As the writer Suzy Exposito explained on Twitter, she's the first Latina to write a Rolling Stone cover story, Benito's girlfriend Gabriela Berlingeri is the first Latina to shoot the cover image, and Alex Douglas-Barrera transcribed and translated the interview.
As a Boricua, I couldn't be prouder of Bad Bunny for making history!