Last week, it was announced that 30 Rock is returning for a quarantine upfronts special. But many felt that this decision was questionable, given the show's recurring use of blackface.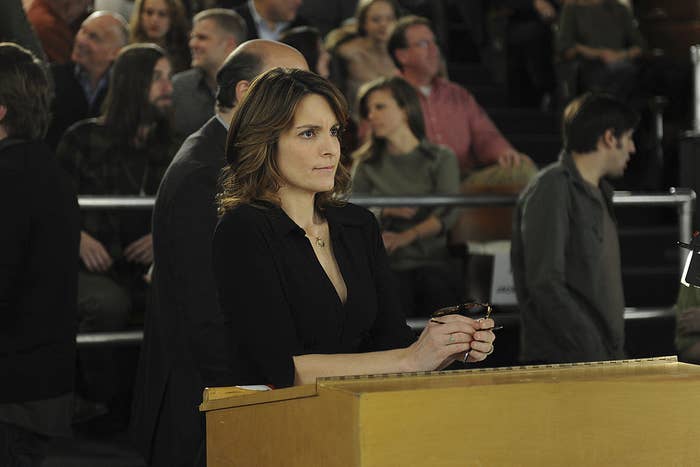 On Monday, Tina Fey announced that 30 Rock is pulling four episodes that feature blackface from streaming platforms and TV reruns. She wrote a letter that reads: "I understand now that 'intent' is not a free pass for white people to use these images. I apologize for pain they have caused. Going forward, no comedy-loving kid needs to stumble on these tropes and be stung by their ugliness. I thank NBCUniversal for honoring this request."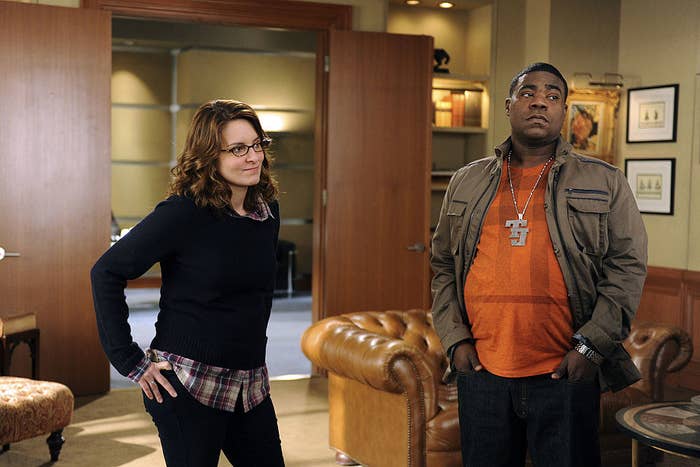 But upon seeing that Tina spoke out about the decision to remove these episodes, various people — including me — pointed out on Twitter that 30 Rock has a long-standing history of racist moments that go beyond the use of blackface.
Admittedly, I was a huge 30 Rock fan during my teen years. I found solace in it when I was anxious and needed something funny to watch before falling asleep. However, the show's culturally insensitive treatment of Latinx characters made me uncomfortable and made me question why these "jokes" needed to be included in the first place.
In Season 3, Salma Hayek is introduced as a Puerto Rican nurse named Elisa who is Jack Donaghy's mother's caretaker. She goes on to have a relationship with Jack and has a large storyline throughout the season. As someone who is Puerto Rican, I recognized that there's so much they got wrong about our culture, and how they continued to perpetuate old stereotypes.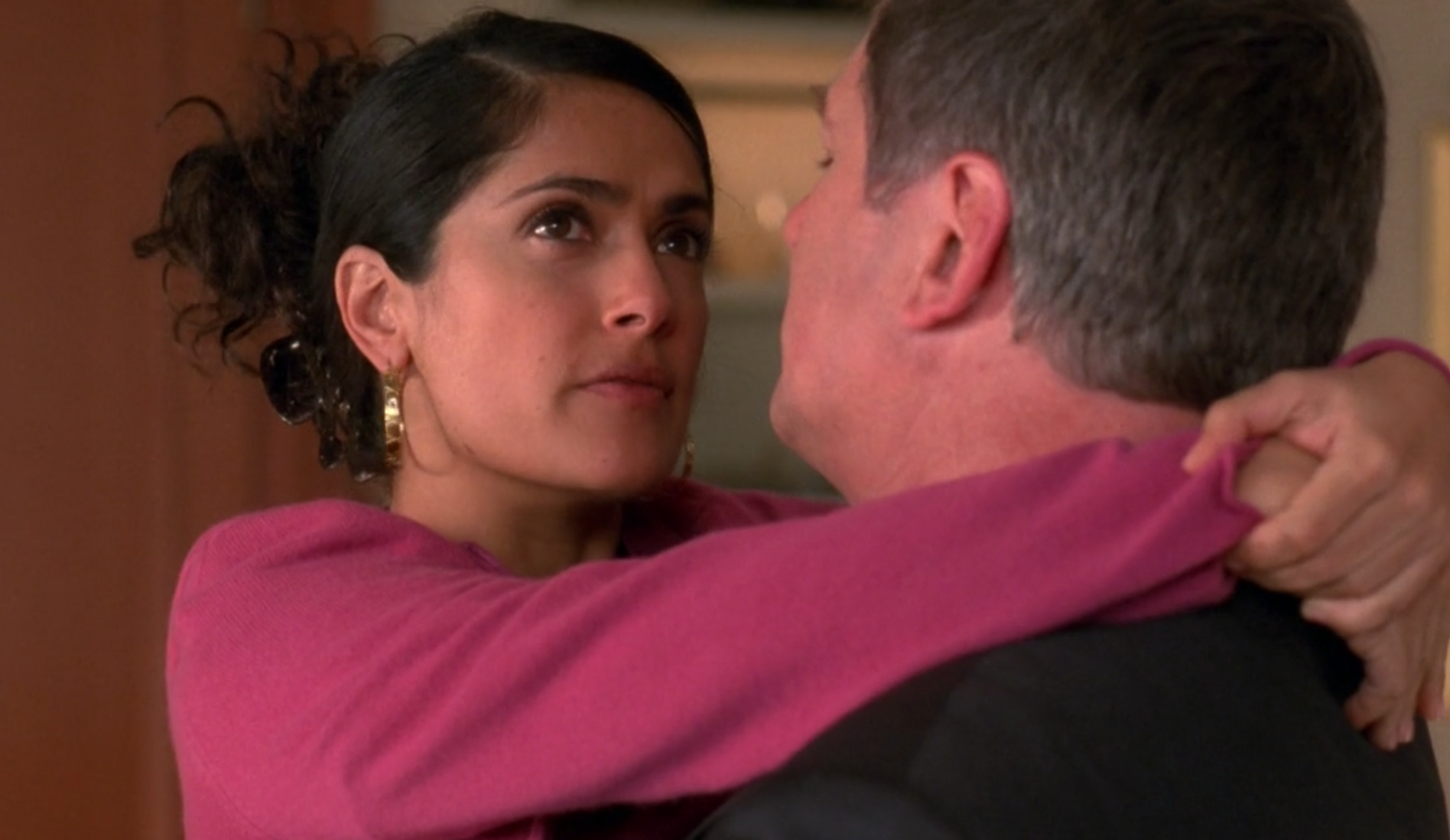 For starters, she's played by Salma, who is Mexican and uses a thick Mexican accent for the character — the accent is distinctly different from Puerto Ricans'. This small yet significant detail is an example of how Hollywood lumps all Latinx cultures together and how the people behind the show didn't even bother to try to give an accurate portrayal of a Puerto Rican.
Although Elisa is a nurse living in New York City, she is still portrayed as a character who is uncultured. At one point, Jack asks her if she has ever had sushi, to which she responds that she "once had a very undercooked fish sandwich."
There's also a running joke that Elisa has a violent temper, so the characters are terrified of her. Liz Lemon shouts, "Puerto Rican!" out of fear whenever she encounters Elisa. It's later revealed that Elisa is nicknamed the Black Widow for having killed her husband in a jealous rage.
Latinas are often stereotyped in TV and films as being "fiery" and having a bad temper. But it's a harmful stereotype that many people in the Latinx community have wanted to move away from for a long time.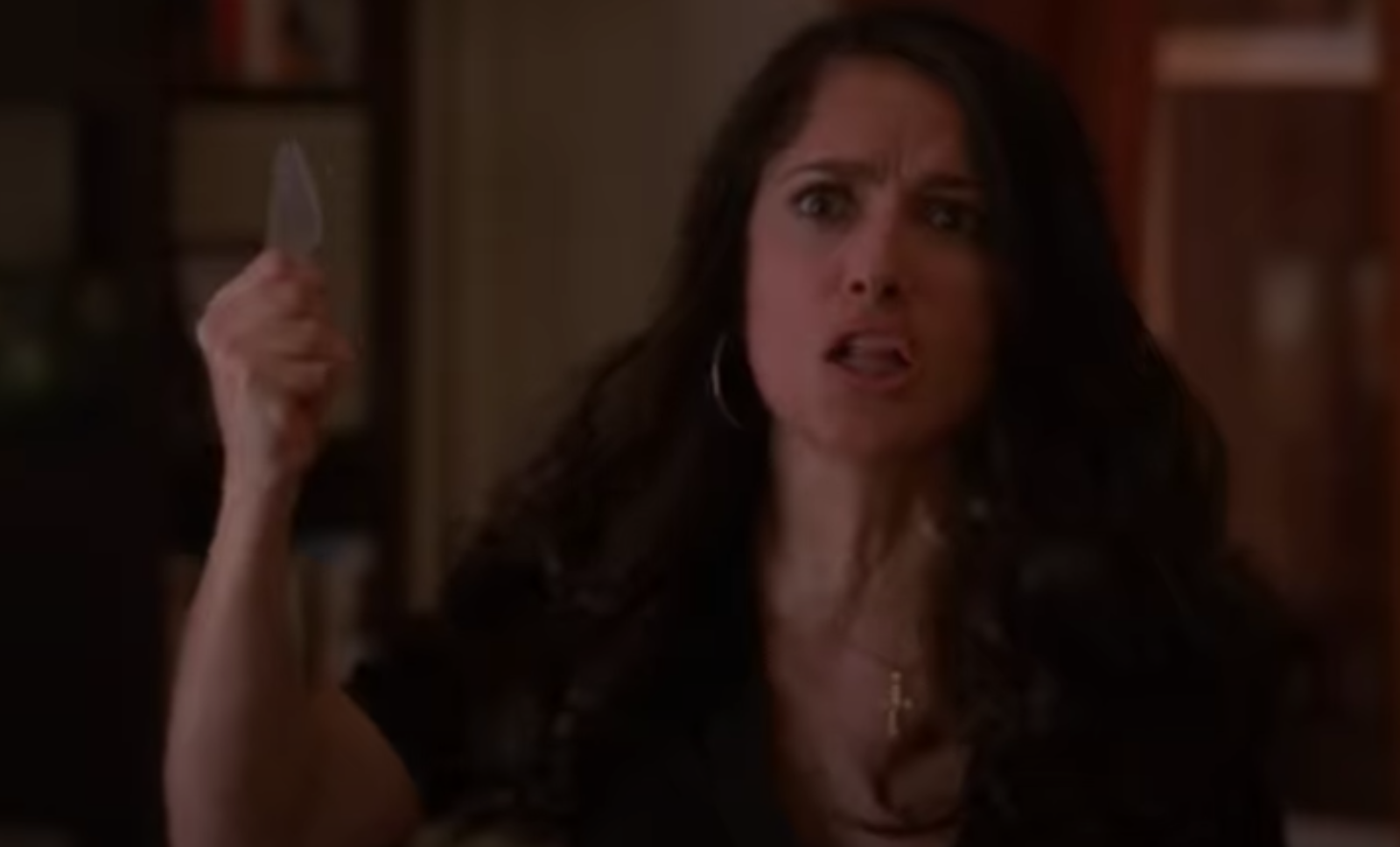 30 Rock also created a now-defunct site with the legend of the Black Widow, written in broken Spanish. The site was featured on the show, too. The site's poorly written Spanish shows that 30 Rock didn't even bother to have someone who's fluent in the language contribute to the site.
The episode "Generalissimo" from the same season was also very problematic. One of the major plot points is that Elisa's grandma doesn't like Jack because he resembles a telenovela villain named Generalissimo from the fictional show Los Amantes Clandestinos. To play Generalissimo, Alec Baldwin donned brownface, which is a huge racist issue.
In addition, the episode has a small yet questionable moment that confused me a lot as someone who is Cuban Rican (my dad is Cuban but I was born and raised in Puerto Rico).
In the episode, Jack pulls some strings and has Los Amantes Clandestinos include a storyline where Generalissimo charms an elderly Puerto Rican woman by performing "Guantanamera" for her. This song choice is strange because it's strongly hinted that it's supposed to be a romantic Puerto Rican ballad, but it's actually a patriotic Cuban song. (Once again, an example of Hollywood lumping all Latinx cultures together.)
It was written by poet José Martí, a political icon who, through his activism, had a role in Cuba's independence from Spain. For 30 Rock to use it in a comedic context without noting its meaning erases the importance that this song has in Cuban history.
These are far from the only problematic moments in 30 Rock, but it's important to continue the conversation about those instances when the show has perpetuated harmful stereotypes that its producers and writers have yet to acknowledge.