Perhaps we have a thing or two to learn regarding gender roles from this little country nestled in the southeastern region of Africa...
History would forever change in the nation of Malawi when their next president took office - a woman, and one known for her track record of rigorously advocating for women's rights. Joyce Banda, the eldest in a family with five children, boasts an impressive list of accomplishments before becoming president.
Leaving an abusive husband in 1981 and taking her three children with her, she determinedly began a new life. She told BBC news, "Most African women are taught to endure abusive marriages. They say endurance means a good wife but most women endure abusive relationship because they are not empowered economically, they depend on their husbands."
Eight years later, Banda founded the National Association of Business women, a group that lends start-up cash to small-scale traders, making her popular among Malawi's many rural poor. She also established the Joyce Banda Foundation, an charity organization that assists Malawian children and orphans throughout education.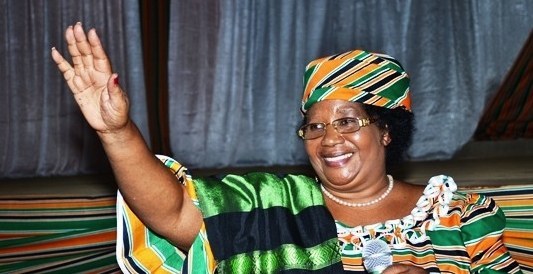 Having made her mark in politics - winning a parliamentary seat in 1999, holding a number of cabinet positions during the terms of former presidents Bakili Muzulu and Bingu wa Mutharika - Joyce took over the presidential administration after the death of 78-year-old former president Bingu wa Mutharika.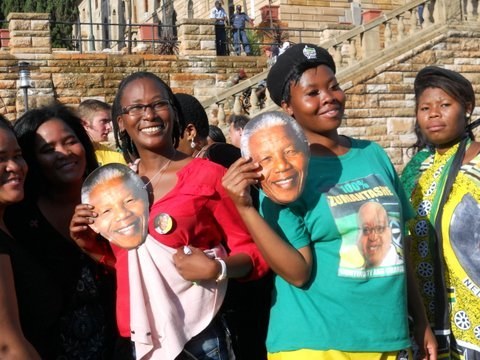 According to IPS news, at Nelson Mandela's funeral on December 13th, 2013, Banda "told mourners that it was Mandela who taught her how to forgive those who tried to keep her from becoming southern Africa's first female head of state." Having been deeply moved by his life and leadership before even having met him, President Banda attributes significant inspiration to South Africa's former president. "I learned that leadership is about faling in love with the people that you serve and the people falling in love with you."
This post was created by a member of BuzzFeed Community, where anyone can post awesome lists and creations.
Learn more
or
post your buzz!