This post has not been vetted or endorsed by BuzzFeed's editorial staff. BuzzFeed Community is a place where anyone can create a post or quiz.
Try making your own!
The Best of BBQ in London
TasteeBQ Shares Top Secret Recipe for Smoked Beef Ribs
Courtesy of www.TasteeBQ.com
It was one of his most harrowing assignments to date, crossing the Atlantic into unknown territory. On a mission to defeat the evil nemesis BoreN'GFood, and make the world a better place to eat, our superhero TasteeBQ was sent in search of a special recipe from An American BBQ in London. Since hosting the Summer Olymipics in 2112, the United Kingdom has re-emerged as a hub for some the Best International Cuisine around (despite what they may say of the local variety).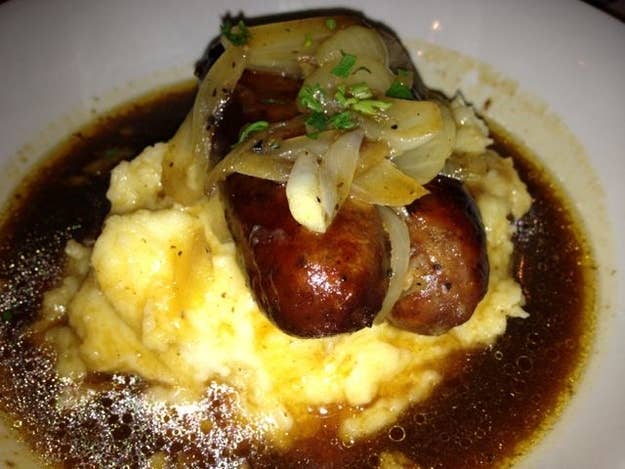 Top Chefs from Asia, India, France, Italy, etc. are preparing some of the best Ethnic dishes to be found outside of their native lands. This gives International visitors a chance to experience a world of flavors in a single bound. Undisclosed Sources disclosed to TasteeBQ that American Style BBQ is becoming popular in London. So our superhero was dispatched to investigate these claims for himself.
Donning a top hat and a cravat. TasteeBQ was able to infiltrate the West End of London, near Piccadelly Circus, to sample the wares being served at Adams Rib. On bustling Shaftsbury Ave, steps away from Theatre Row, this beautiful 2nd floor walk-up restaurant offers a full range of BBQ themed dishes. (www.adams-rib.co.uk)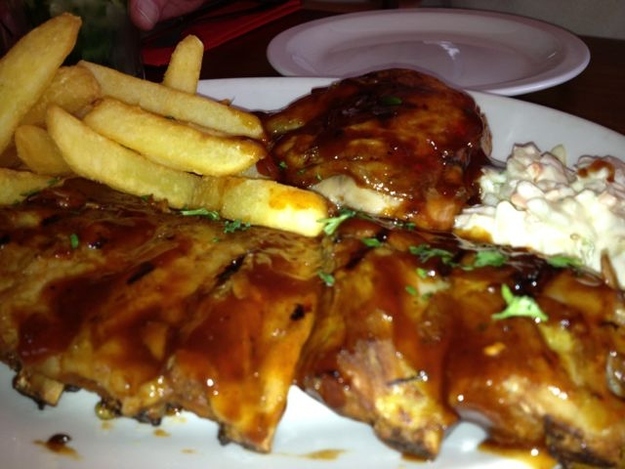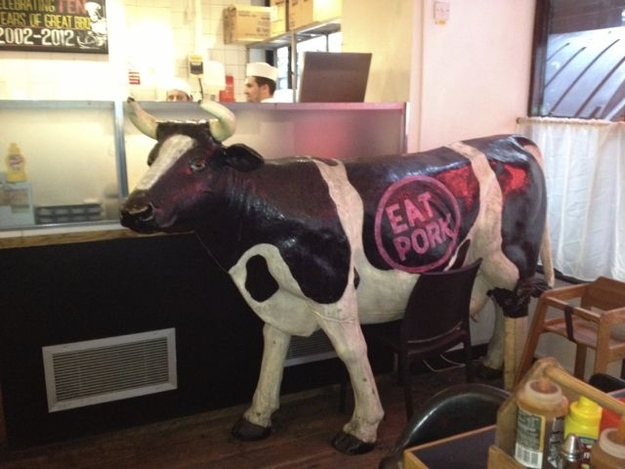 Swapping the hat for bifocals, our hero bravely traversed the bookstores of Charing Cross Road. It seems a little patch of Texas somehow flew to London and landed nearby at a spot called Bodean's. Encountering a glaring bull with the warning "Eat Pork", TasteeBQ knew this must be the place. Bodean's is the kind of joint you would find in Austin or Dallas. They feature two floors of dining and the BBQ is lip smackin' good! Surely a favorite among USA Southerners living across the pond. Delicious Chicken, Ribs, Fries (with secret mayonaise sauce) and tasty homemade BBQ Sauces. The place is famous for their Burnt Ends- the London equivalent of what we call Rib Tips here in the States. (www.bodeansbbq.com)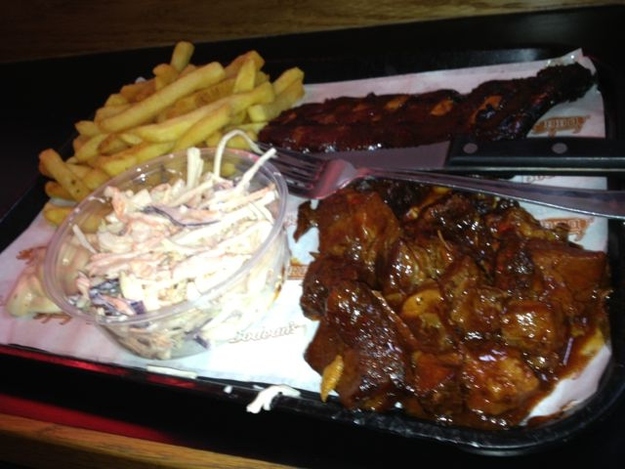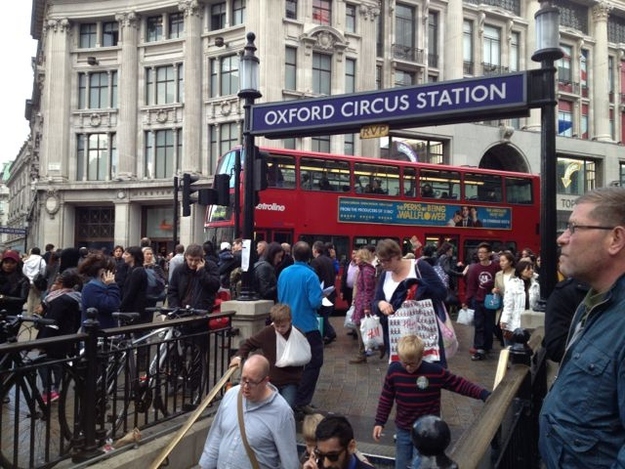 Just then, the remote satellite box (or iphone) sounded an alarm! It seems that a Moroccan place near Oxford Circus has smuggled over a dish called Grilled Chicken Couscous. Of course, TasteeBQ had to investigate, He donned a djellaba and fez, so as not to attract unwanted attention. Momo restaurant is an upscale eatery, hidden in a secret court near some of London's priciest boutiques. They are so elusive, that the name isn't even posted in front. All of their courses were amazingly flavorful, especially the smokey Harira Vegetable Soup and the Kofta Tagine- a lamb stew that arrives sizzling at your table. (www.momoresto.com).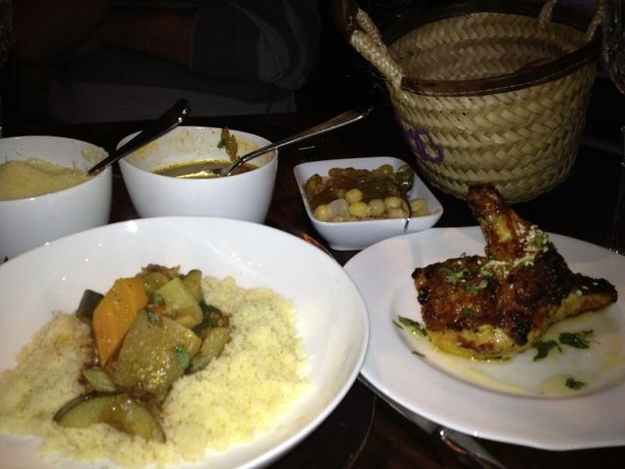 Not to be outdone by Texas and Morocco, the North American regions of Tennessee and Canada(!) make a stand at a Convent Garden location, snuggled behind the National Gallery at Trafalgar Square. TasteeBQ was so intrigued, he decided to sport a dinner jacket. Steak and Co. is an elegant eatery of humble name, specializing in the finest cuts of Steak, which are cooked on a Brick at your table. They are said to have the best Mac and Cheese to be found in all of London. Their menu includes some spectacular double-dipped "Canadian Style" Wide Ribs, as well as a Tennessee Glaze Ribs flavored with Jack Daniels. (www.steakand.co.uk)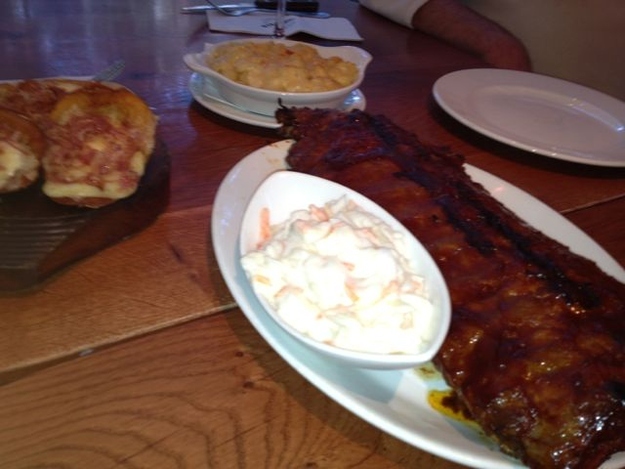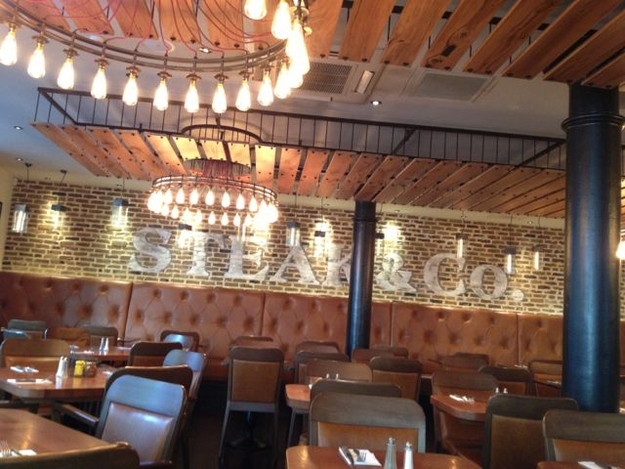 Finally, our hero changed into a black turtleneck and leather beret, and slipped unnoticed into the back alleys of SoHo. It was here that he found it- that special World Class recipe worthy of the whole TransAtlantic excursion. The Best Plate of BBQ in all of England! At least the best plate that TasteeBQ found on that day; in this particular place. [Please, no angry letters from Liverpool insisting "What about Us!?].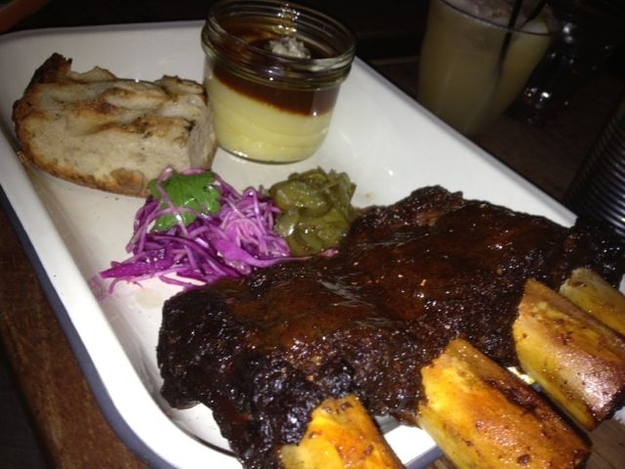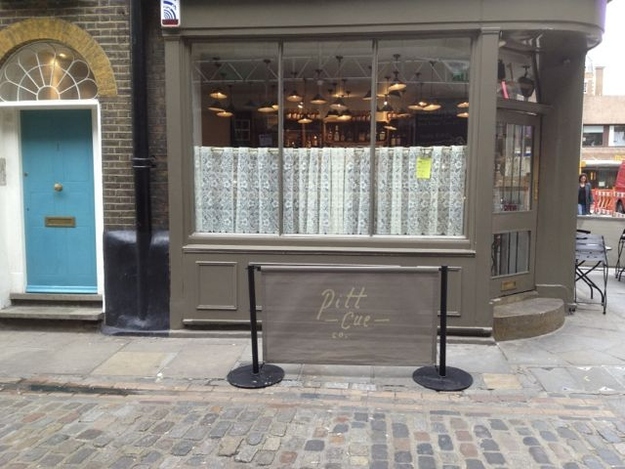 The best plate of BBQ in London was found at a treasure called Pitt Cue Co. (www.pittcue.co.uk.). The food there is so fresh that they start each day with a new handwritten menu. Our hero was most fortunate to arrive on the day that their special was Smoked Beef Ribs. OMG!.This awesome dish was accompanied by two unexpectedly stunning sides called Bone Marrow Mashed Potatoes and Pickled Red Cabbage. A perfect example of how TasteeBQ steals… we mean "gets inspired by"… dishes he sometimes encounters on the road. He activated his magical Recipe Generator (aka The Palate!), and created Easy Grilling Recipes for you to try at home.
EASY GRILLING RECIPES
These can be made on any grill: Charcoal, Wood, Gas or Smoker. Check brand instructions for how to use your grill as a smoker. More detailed recipes and instructions available at www.tasteebq.com.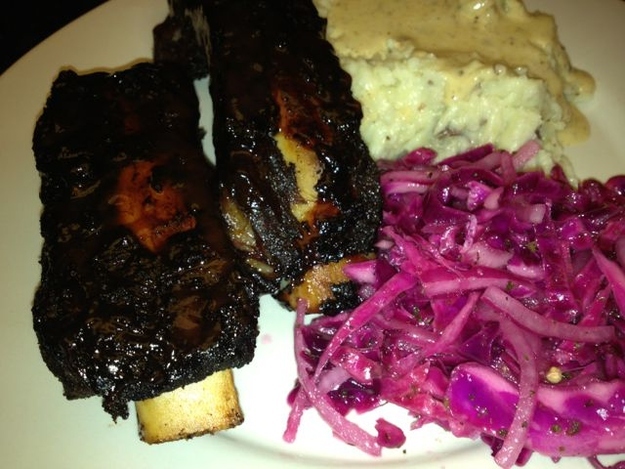 Smoked Beef Ribs
Pitt Cue Co's meaty rendition is said to be slow smoked for approximately 6-8 hours to reach that incredible flavor. [Grill Masters can stop reading now and go for it!]. Home cooks can achieve a deliciously satisfying version in just over 2 hours cooking time. Follow these 4 Easy Steps:
1. Remove membrane from back of ribs, place in foil and season with sprinkle of Worcestershire Sauce, BBQ Rub, Salt and Pepper. Tightly wrap foil and place in refrigerator overnight (or at least 8 hours).
2. Set up Grill as Smoker, leave Ribs in foil and cook on Medium indirect heat for 1 1/4 - 1 1/2 hours, flip every 30 minutes. Use Hickory or Mesquite Wood Chips to keep smoke going .
3. Once tender and pulling away from bones, remove Ribs from foil and sear on Medium High heat for 5 minutes per side.
4. Glaze with your favorite BBQ Sauce, or serve it on the side. Serving size 2-3 Ribs per person.
Bone Marrow Potatoes
The restaurant dish features a savory brown sauce, topped by smoked bone marrow and garlic whipped cream . A short-cut is to combine these flavors for similarly scrumptious results.
1. Season 1lb Marrow or Beef Soup Bones same as Ribs, and marinate in foil overnight.
2. Smoke in closed foil packet for 10-30 minutes (depending on size of Bones), open foil for last 5-10 minutes.
3. Scoop marrow into small container, mix with 1tbsp Chopped Fresh (or Dry) Garlic, 1/2 cup Heavy Whipping Cream and dash of BBQ Rub.
For Mashed Potatoes- Make your favorite basic Mashed Potato recipe. Add juice from smoked Bone Marrow (and Ribs) to basic Brown Gravy, whisk in Marrow Cream Sauce and heat before serving over Potatoes.
For Smoked Smashed Potatoes- Cut 1 Potato (per person) lengthwise into large 1/2 inch slices. Brush with Olive Oil and season lightly with BBQ Rub. Smoke Potatoes on Medium Low alongside of Ribs, rotating for 1 hour. Once tender, smash Potatoes with fork or masher, until blended. Combine with Marrow Cream Sauce, Butter, Salt and Pepper to taste. May briefly heat on stovetop or microwave to better combine flavors.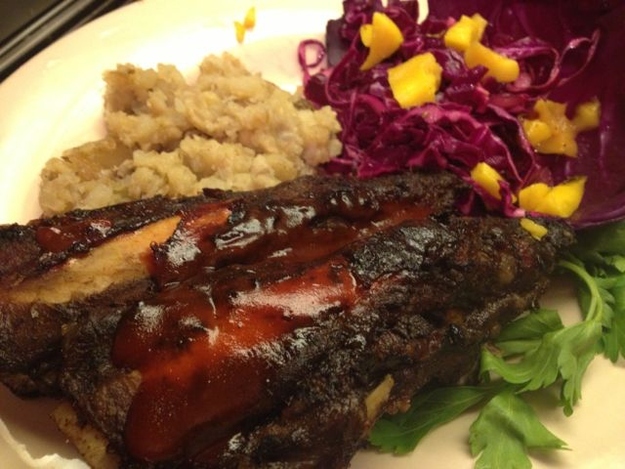 Pickled Red Cabbage
The original side dish was simply delicious, served along with butter pickles. TasteeBQ's version adds red onion for a bit of spice. Optional Grilled Mango adds a sweet twist, as well as nice color.
1. Finely shred 1/2 cup of Red Cabbage (per person), put into bowl. Make dressing with 1tsp Sugar, per 1/4 cup of Red Wine Vinegar. Season with Salt, Pepper and dash of BBQ Rub.
2. Add 1/3 cup thinly sliced Red Onion per 1 cup of Cabbage. Mix liberally with Dressing, let stand at room temperature for 2 hours, (stirring every 1/2 hour) before serving.
For Grilled Onions and Mango- Cut whole into 1/2 inch slices. Brush with Olive Oil and season lightly with BBQ Rub. Grill on Medium High 3-4 minutes per side. Chop and add Red Onion to Cabbage before Dressing. Chop Mango to top Pickled Red Cabbage before serving.
Our superhero TasteeBQ skillfully managed to avoid the villainous BoriNG'Food while abroad. He discovered something to like at each London eatery he infiltrated. Momo's expertly shared how grilling is done in Morocco. Steak & Co and Bodean's proudly offer the best in traditional American BBQ. Pitt Cue Co. stole his heart by elevating modern BBQ to the next level, which is TasteeBQ's ultimate mission. Try these recipes at home. They are sure to make your (part of the) world a better place to eat.
sites.google.com
Visit website article for more Photos and Printer Friendly version.