courtesy of www.TasteeBQ.com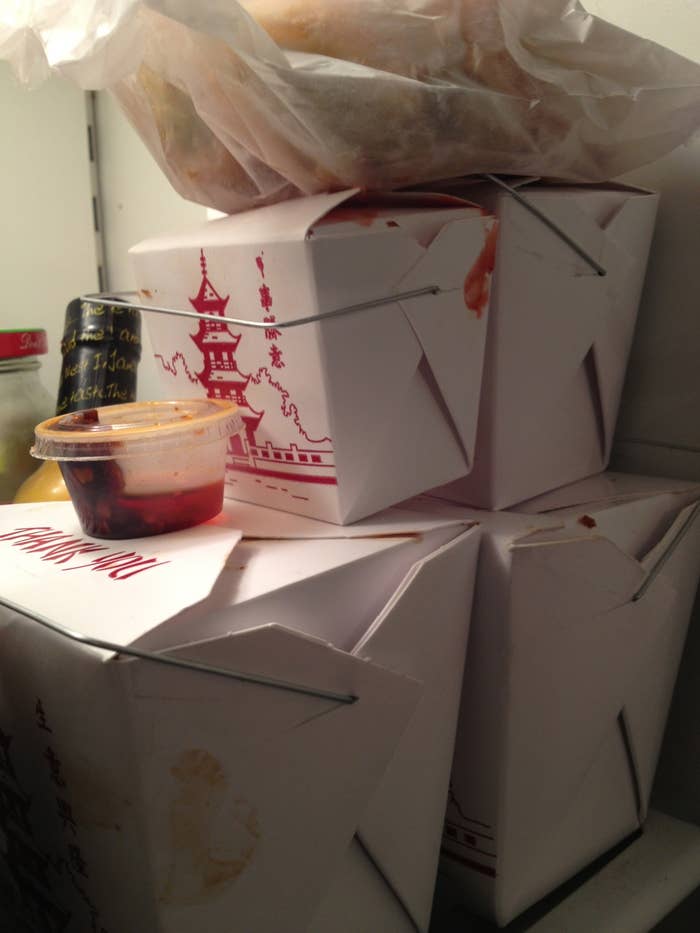 How do you get from Los Angeles to Chicago to Costa Rica? It's amazing how flavors can travel that way. It is no secret that Chinese chefs are quite inventive and adaptable to new locales. Most people know that Chinese American food is much different from that of it's homeland. For Yankees who have grown up eating Chinese, the cuisine has become quite a comfort food.
Even superheroes can grow homesick. TasteeBQ is no exception. Though he specializes in the Grilling Arts, he was recently longing for an old Chicago family tradition. Every Friday night, his peeps would order take out Egg Rolls, Shrimp Fried Rice and Shrimp Egg Foo Young for dinner. Since his current mission has him based in Los Angeles, he is always searching for something similar.
Like many mortals, our hero sometimes uses Yelp as a guide for discovering new places. A nearby Chinese restaurant was rated 4+1/2 stars. It was said to have delicious food and Dark Fried Rice like Sweet Home Chicago. So TasteeBQ decided to give it a try.
But Alas!- Dinner consisted of Egg Foo Young which was almost a ball of Dough (as opposed to the Fluffy Egg Delight you get in Chicago). The Fried Rice was OK, but was fried too lightly for his taste. He ordered House Combination Fried Rice, which usually comes with a variety of meats. However, the cook apparently(?) sensed TasteeBQ's lost tradition, and gave him Fried Rice with bits of Shrimp and no other meat.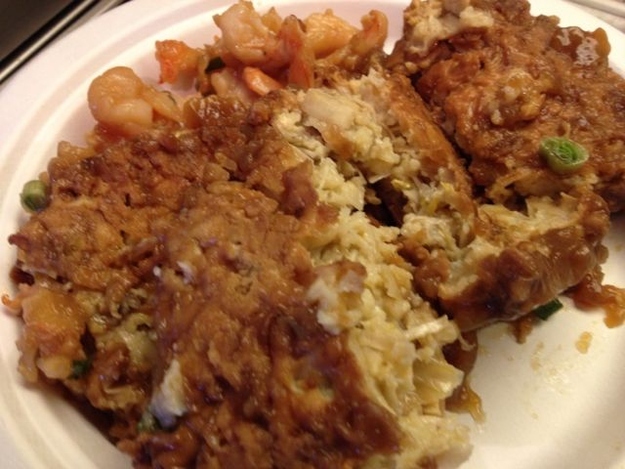 In Chicago, the Egg Rolls have thin crispy skin and are packed with fresh Cabbage, Sprouts, bits of Veggies and Meat. The version TasteeBQ received was mostly Dough and Cabbage.
In the end for our superhero, the fact of trying something new was more satisfying than the actual meal itself. Next time, TasteeBQ will order more traditional LA Chinese dishes like Orange and (yes) Teriyaki Chicken, which are most delicious. It is so hard to find Chicago style Chinese Food in LA...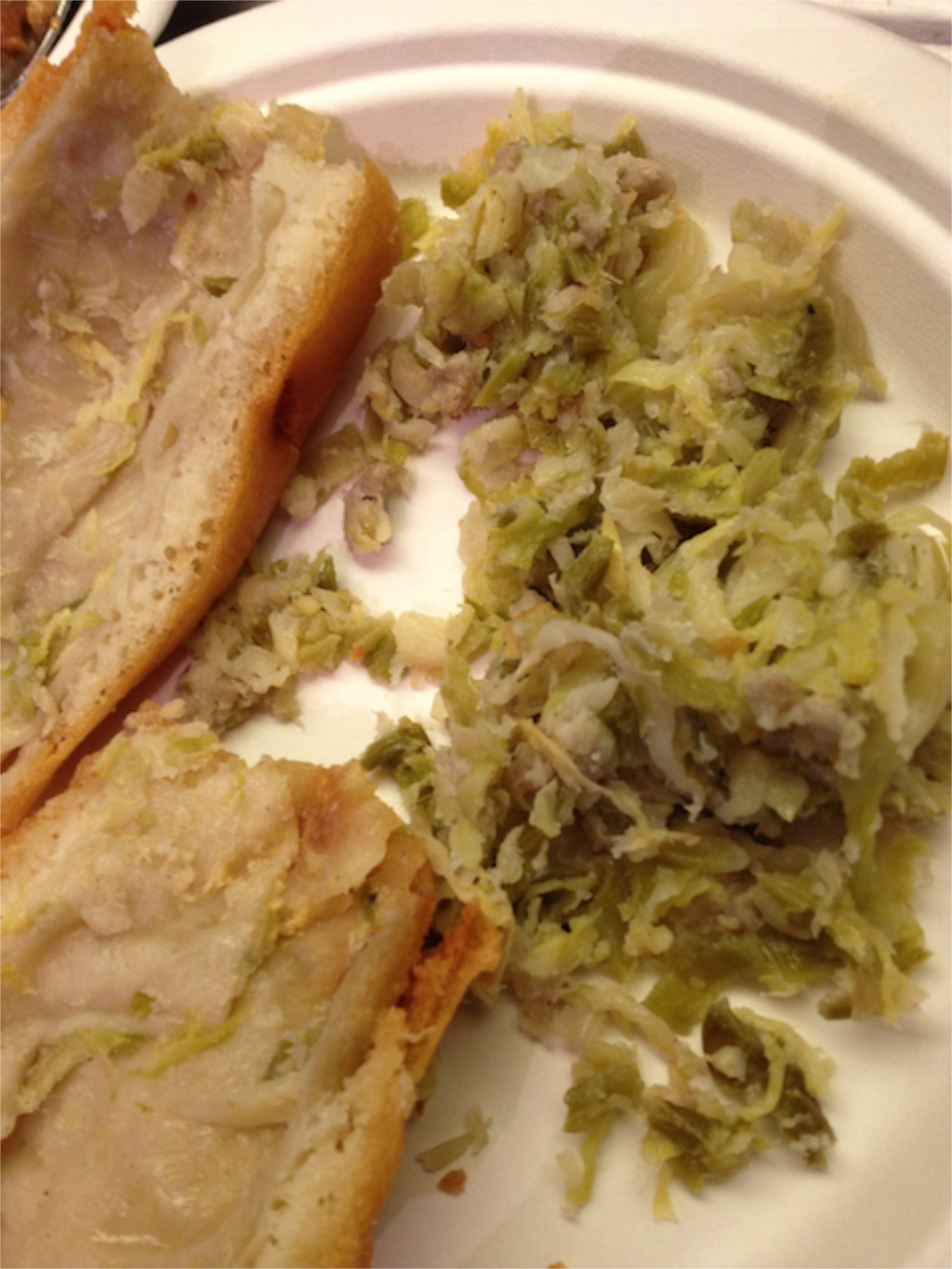 The next day our hero was faced with a dilemma. You ever notice whenever ordering Chinese dishes for take out, there is more food left in the carton than what you actually ate? What to do with the leftovers? Surely TasteeBQ was not going to introduce these edible items to the trash.
So he came up with a plan. How about transforming the bland Fried Rice into a Chicago Delight? And then- add some special ingredients to create a Tipico Desayuno Costa Ricano?
Conventional wisdom holds that Fried Rice was created as a way for Chinese restaurants to use leftover Rice, Meats and Veggies. Others credit it to Yang Chow of China in the 1890's. TasteeBQ remembers the days of it's introduction to Chicago's Chinatown, when Rice and Gravy was a staple of every Diner and Cafeteria in the US.
In places like Chicago- where they are especially known for bold flavors- smoky Dark Fried Rice is king. In other locales like LA, the standard for Fried Rice is to have the grains make minimal contact with a hot Wok. Not to mention the lack of Egg and Soy... and what's up with those Peas and Carrots?
Here is an easy action plan for making the Great Transformation:
Chicago Fried Rice
1. Separate all the Goodies (i.e. Cabbage, Shrimp, Veggies) from the dry or doughy Egg Foo Young and Egg Rolls
2. Reheat Shrimp (or Meats) in Peanut Oil for couple of minutes, set aside
3. Fry rice in Peanut Oil for 5-7 minutes, add drops of Dark Soy Sauce and Sesame Oil to taste. Also add white end of chopped Green Onion, Veggies.
4. Optional- Scramble an an Egg in between Steps 2-3, set aside and add at end.
5. Add in Shrimp (or Meat), and finish with green Chopped Onion. Enjoy.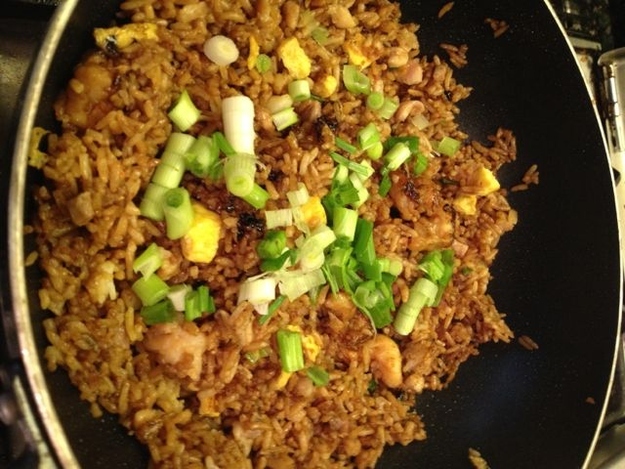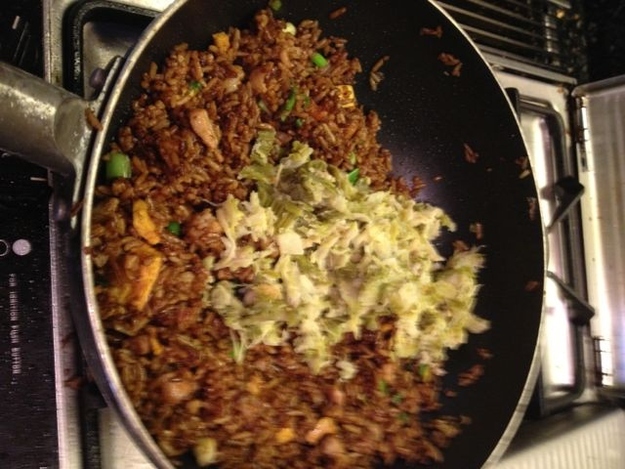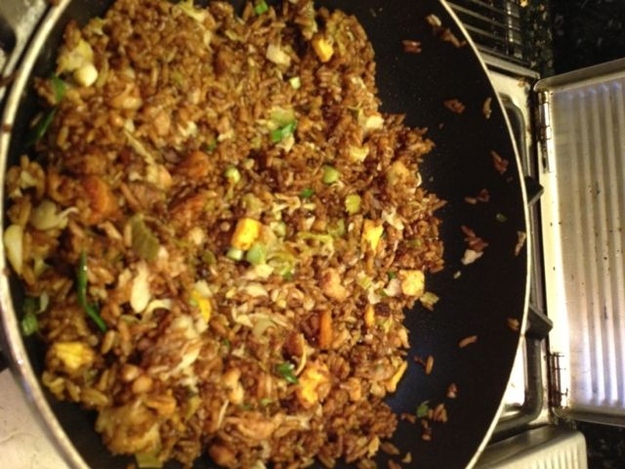 Costa Rican Desayuno Tipico (Tico Breakfast)
There is a strong Chinese influence in the cuisines of Costa Rica. Fried Rice is so popular there, that is offered as a main entree at many of the finer restaurants. It is also served as an alternative to Rice and Beans, with Fried Eggs for Breakfast.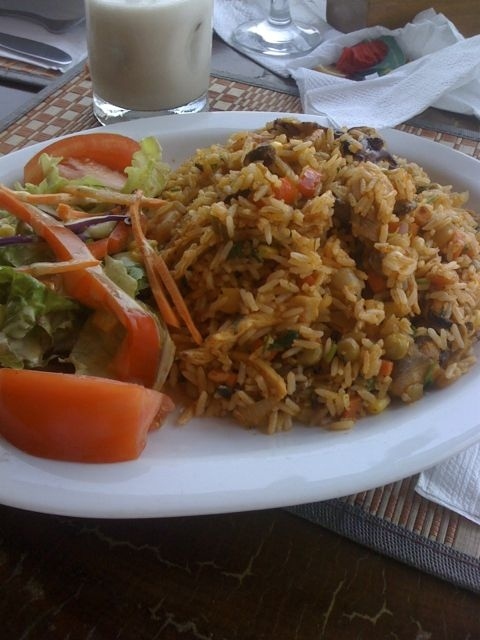 To Costa Rica in 4 Easy Steps
1. Fry a couple of Eggs Sunny Side up, for each person.
2. Add a few drops Lizano Salsa to Rice. Also serve the Sauce on the side.
3. Garnish Eggs with fresh chopped Green Onion, Salt and Pepper to taste.
4. A new Superfood Power BBQ Rub would also add great flavor to Eggs, this recipe will be on the website.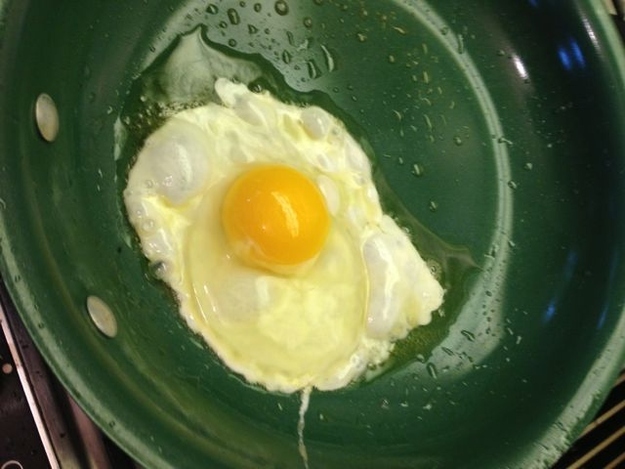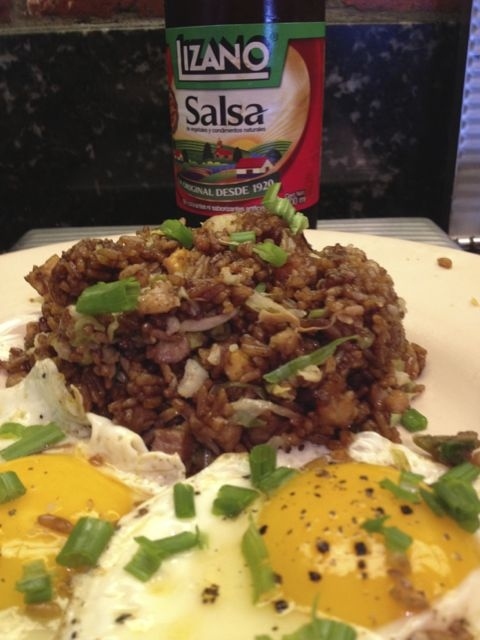 Try these Recipes next time you have Chinese Fried Rice leftovers, and let them transport you to another place- be it Chicago or Costa Rica. If you are feeling vocal, let us know which places have the best Fried Rice and Egg Foo Young in the country. Also do you Prefer Light or Dark Fried Rice?
For More on Chinese American Cuisine:
ted.com
This was first released in Dec, 2008. Most recently, the 16+ minute video has received millions of views. Here is link to original post, in case you missed it.
en.wikipedia.org
Check out article and links for more Fried Rice recipes.