Courtesy of www.TasteeBQ.com
Where in the world is it better to eat than in Paris, France? Will you be there this year for Bastille Day, Sunday July 14th? Our superhero TasteeBQ went there on a Secret Mission last year, and has survived to share The Dish. Whether you are going or not, enjoy this photo tour of Foods and Sights of Paris. Try cooking our spin on Steak and Pommes Frites. Then, there's that Horse video and Bonus Fireworks near the end.
Do Some Sight Seeing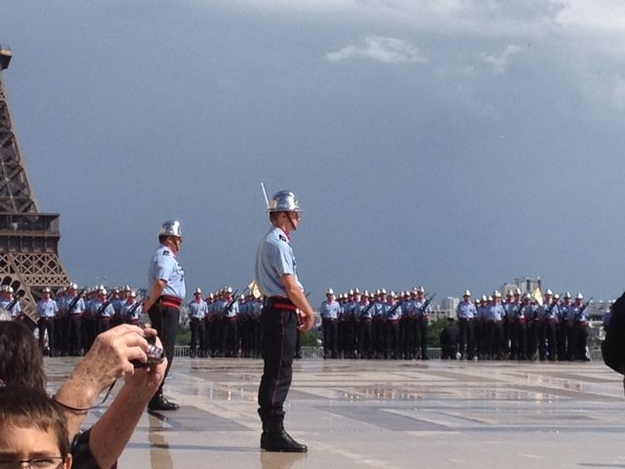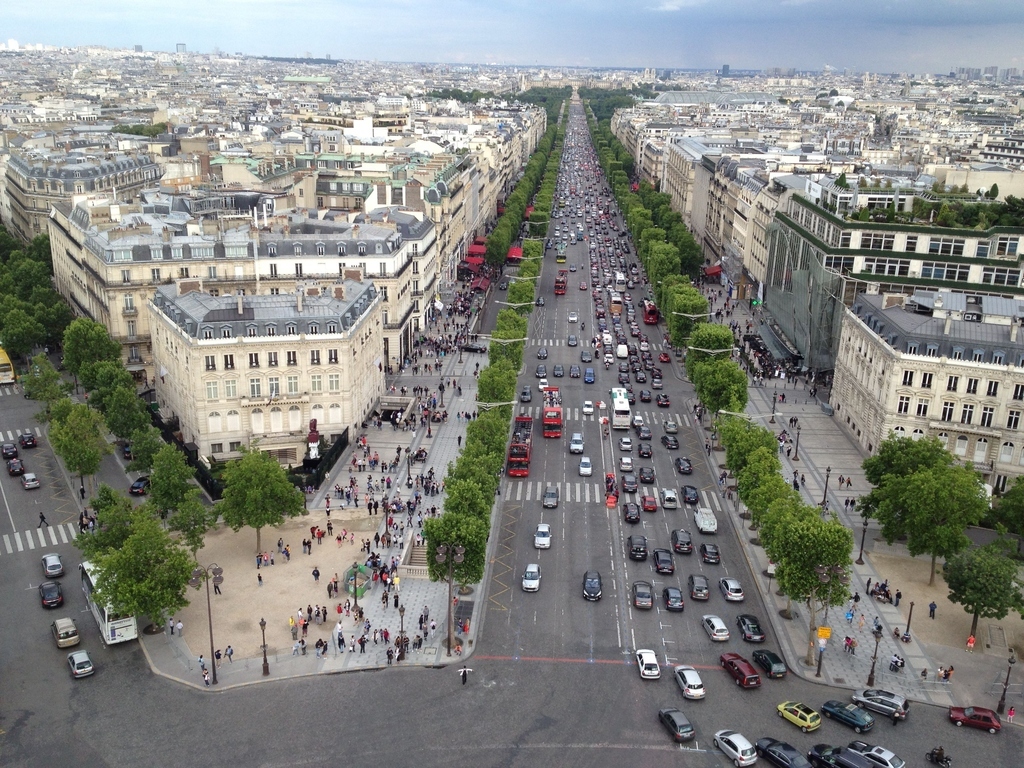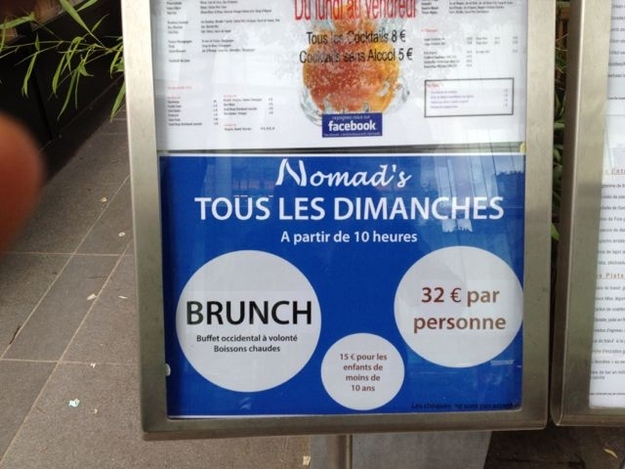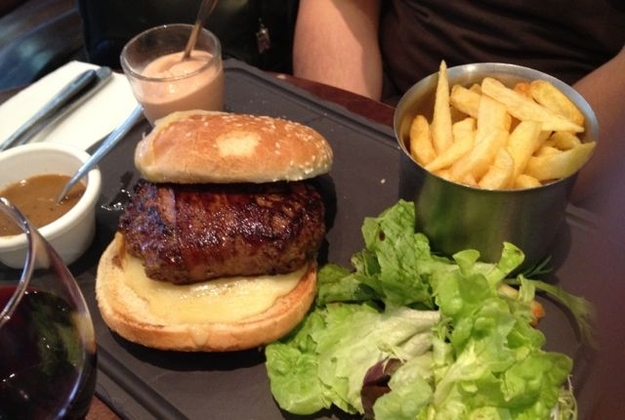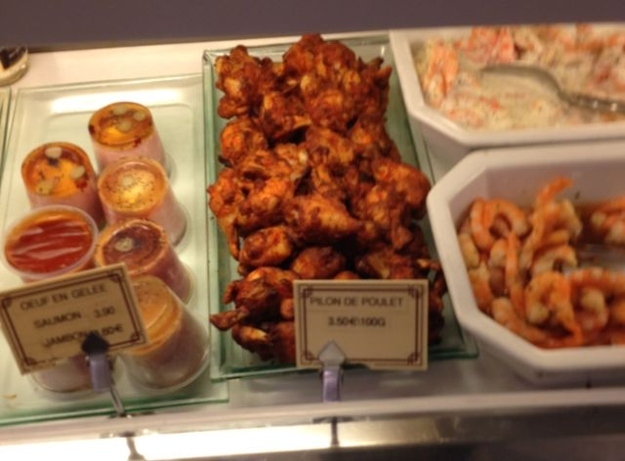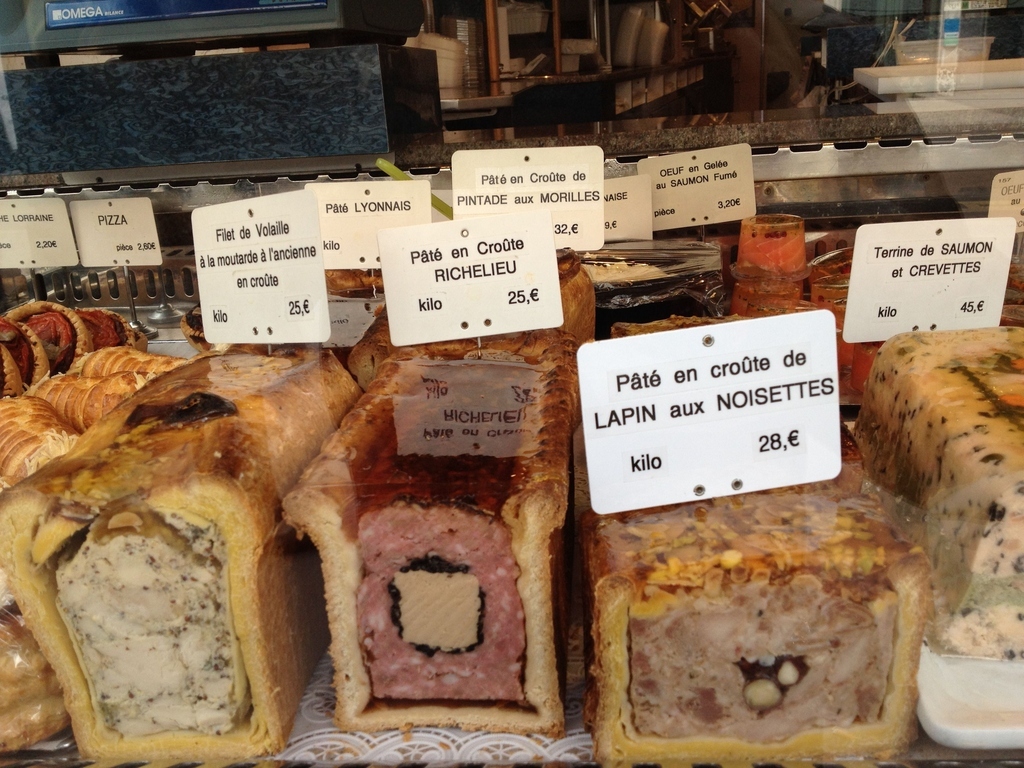 An American BBQ in Paris
Blues Bar-B-Q is said to be the first ever American style BBQ eatery in France. At least the restaurant says so. Their menu of Yankee comfort foods is sure to please visitors with a true taste of home.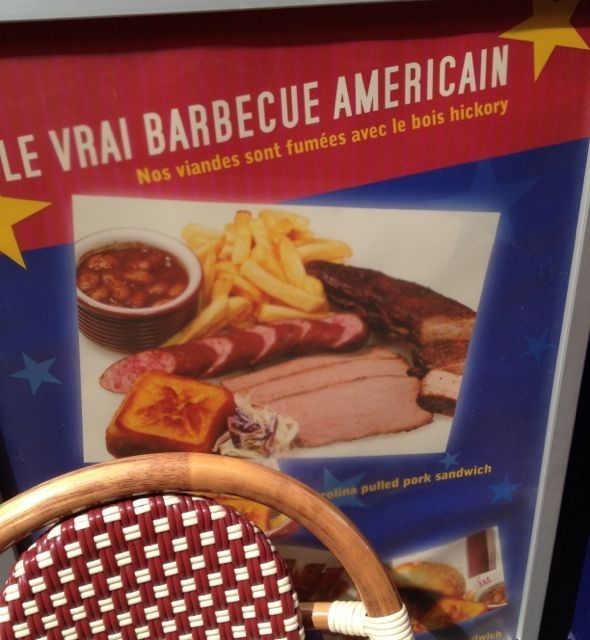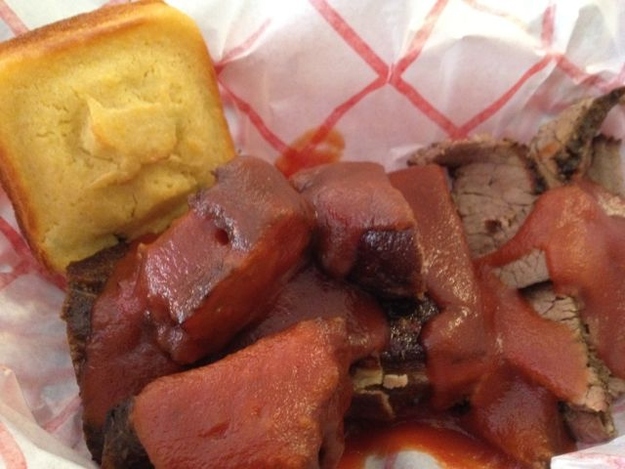 We Love a Parade!
Not about food, but had to show this. Imagine TasteeBQ being awakened on Bastille Day at 6am by the sound of stampeding horses. Runs to the balcony, grabs a camera and sees this...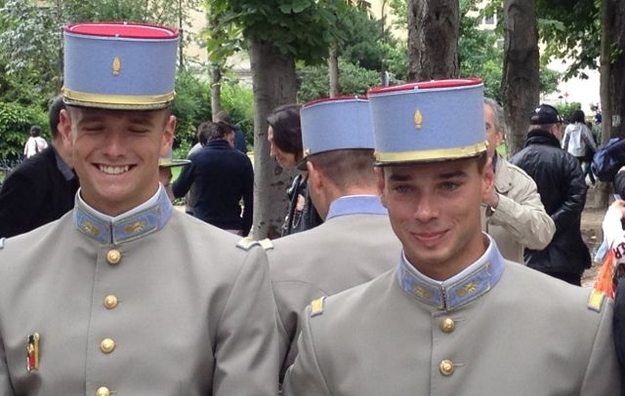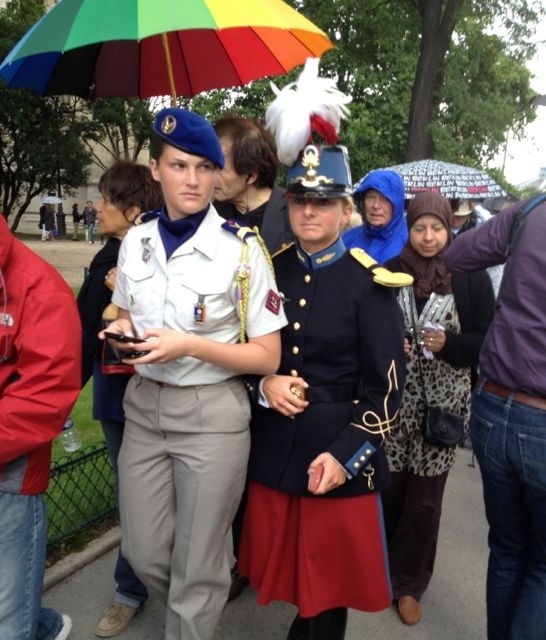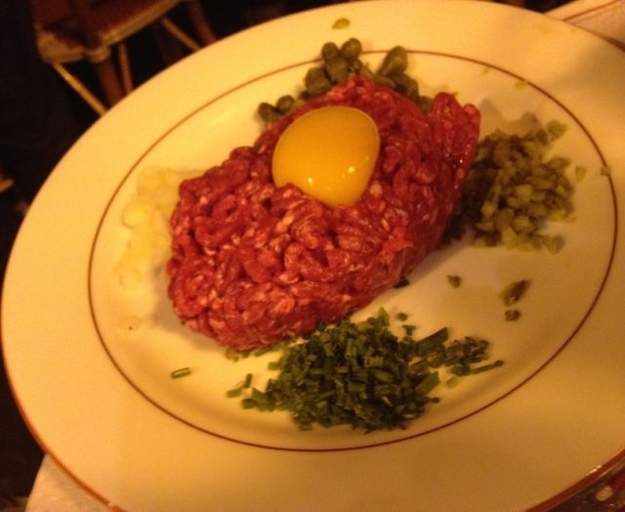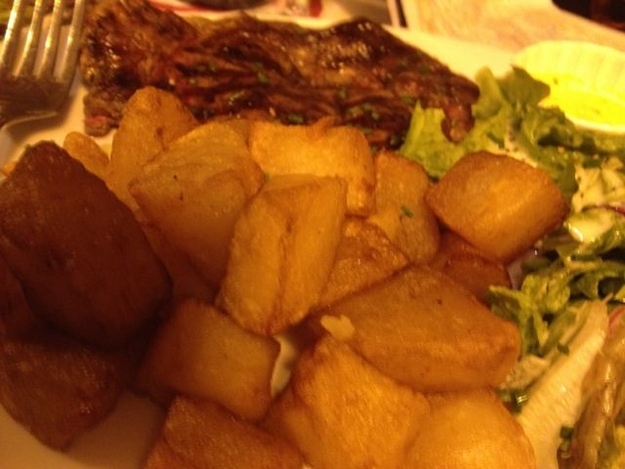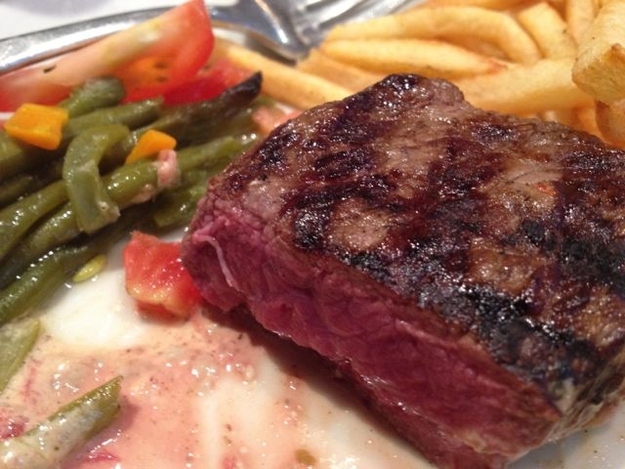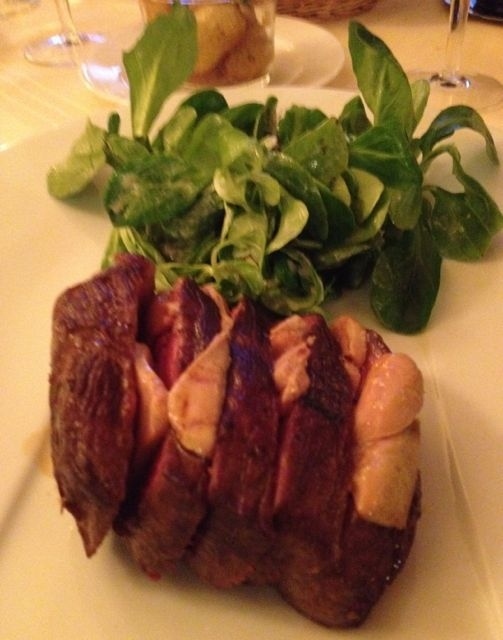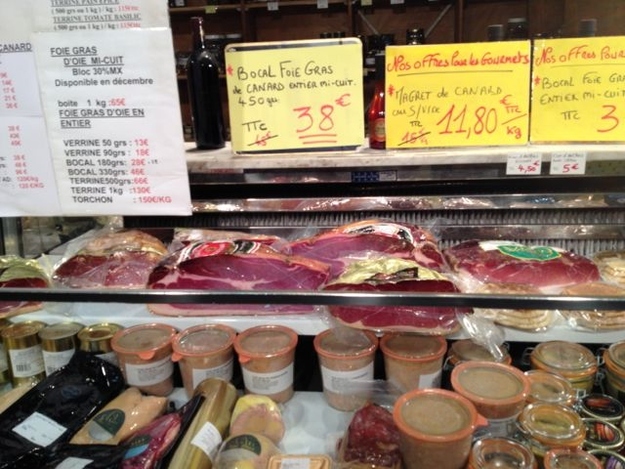 Just Dessert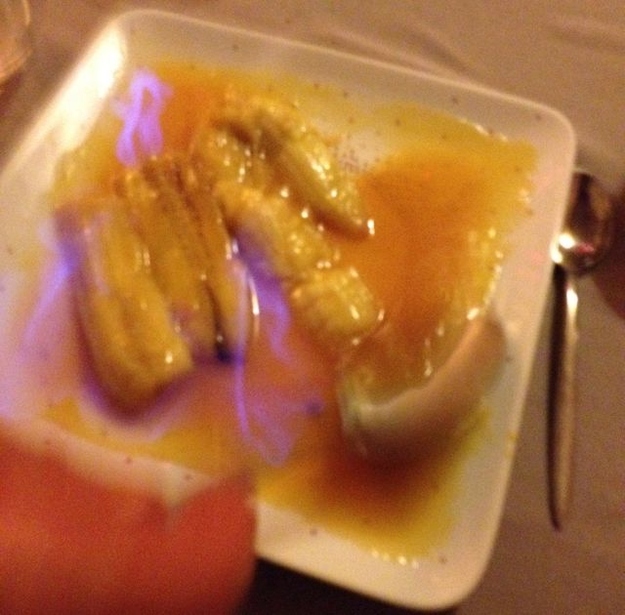 Easy Recipe: Grilled Steak with Pommes Grilles
Bring home these flavors from France. Instead of Deep Frying them 2 times, you can make delicious Potato Fries right on the Grill. This is a great recipe for Bastille Day or any day of the year.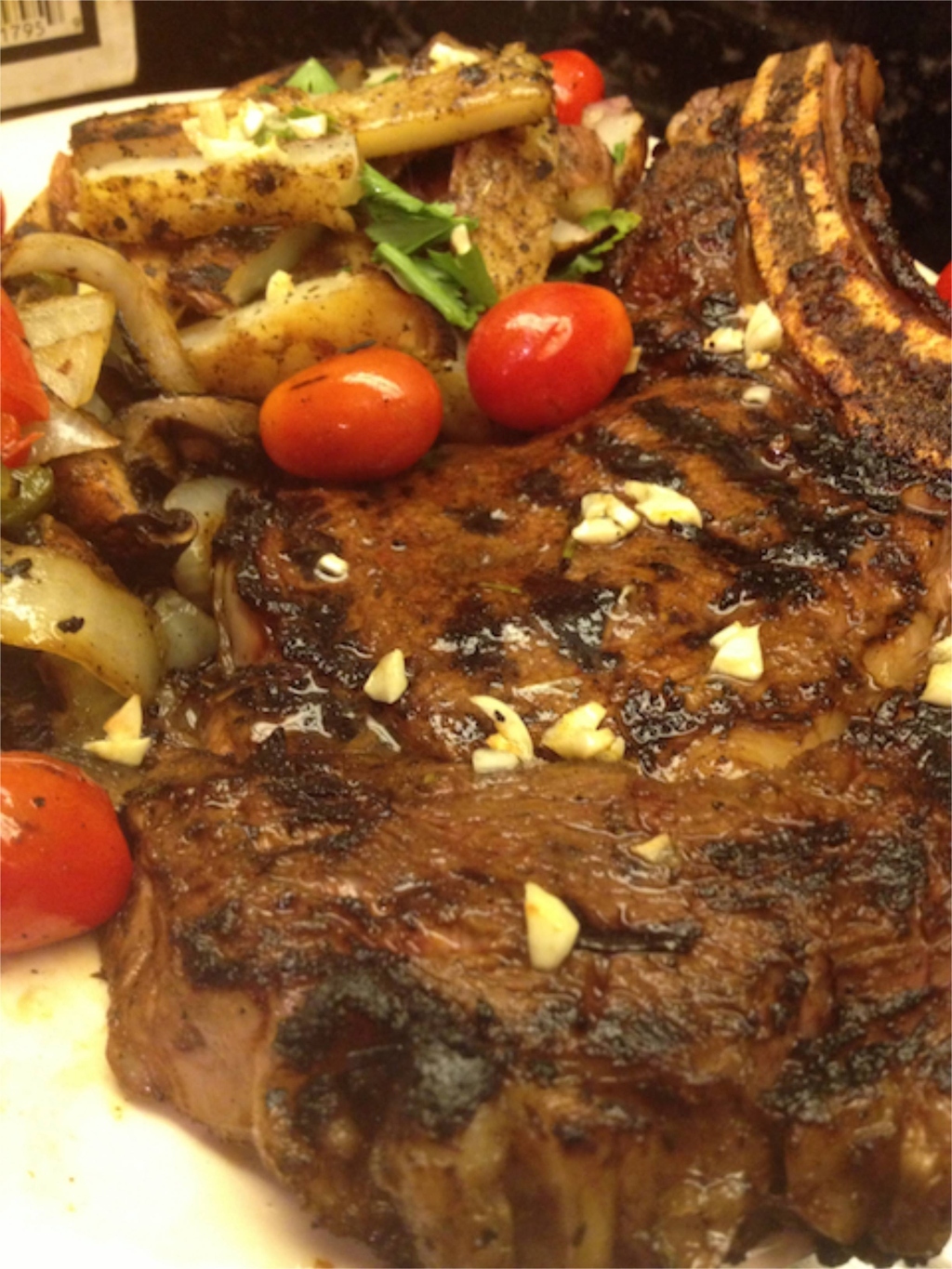 1. Prepare 8-10 oz. of Ribeye or New York Strip per person. Slice large Red Potatoes and White Onions into 1" slices. Cut Red, Yellow and/or Green Bell Peppers in half, removing seeds. Provide a few Grape or Cherry Tomatoes for each person.
2. Marinate Steak and Vegetables (separately) for at least 1/2 hour with Olive Oil and generous amount of Spice Rub (like POWER by California Gold BBQ Rubs)- or use Garlic, Tumeric, Paprika, Thyme, Salt and Pepper. Rub Steak with fresh chopped Garlic. Mix chopped fresh Rosemary into marinades.
3. Grill Slices of Potatoes and Veggies on lower heat. Note- Potatoes will take longer to cook (30-40 mins.) so start them early. They are done when soft in middle and crispy outside. Cut into 1/2 inch Fries. Slice Onions and Peppers into strips, and mix together. Keep warm.
4. Grill Steaks to desired doneness. Add Tomatoes to Grill for last 3 minutes of cooking.
5. Mix 1/4 to 1/2 cup of Butter with Thyme and Chopped Garlic. Melt into Veggies, over Fries and put dollup on each Steak. Serve and Enjoy.
californiagoldrub.com
New. POWER Rub spice blend brings restaurant flavor home for you.
amazon.com
POWER by California Gold BBQ Rubs has just arrived. Now available on Amazon.com.
Bonus Video- Bastille Day Fireworks