It was slated to be India's most awaited interview of 2014. Arnab Goswami, the man who John Oliver compared to Fox News anchors, was set to grill Narendra Modi, the controversial politician most likely to be India's prime minister.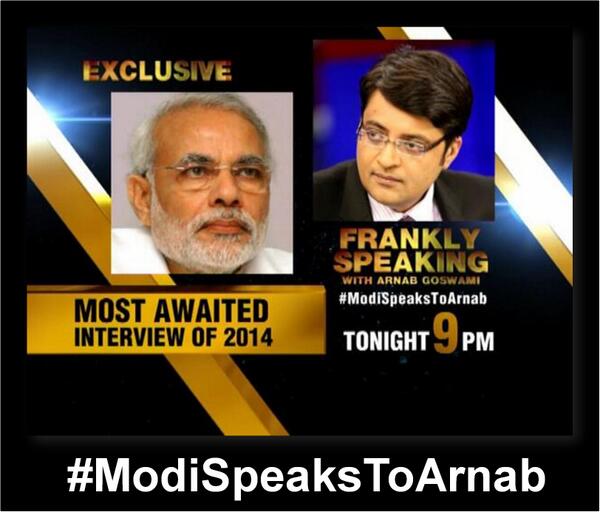 How the interview should have gone.
How the interview actually went.