Anti-Muslim ads featuring Hitler have been splashed across the sides of San Francisco's Muni buses since Jan. 9, two days after the Charlie Hebdo attacks in Paris.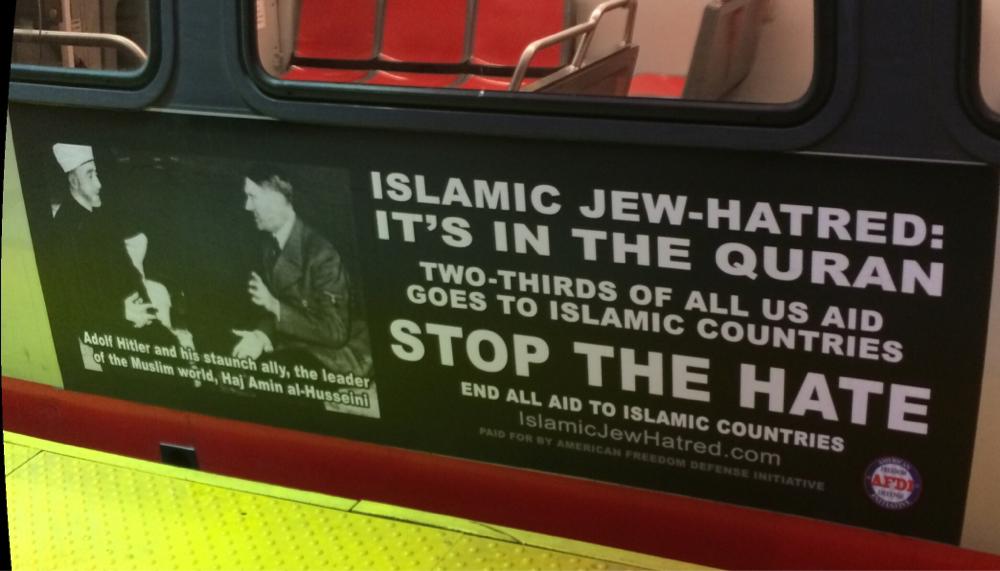 The ads, with the words, "Islamic Jew-Hatred: It's in the Quran," show Hitler and his "staunch ally, the leader of the Muslim world, Haj Amin al-Husseini."
Al-Husseini was a 20th century Arab Palestinian leader and a vocal opponent of Zionism.
The ads, first reported by the San Francisco Chronicle, call for ending all U.S. aid to Islamic countries.
The ads are paid for by blogger Pamela Geller, president of the American Freedom Defense Initiative (AFDI) and Stop Islamization of America.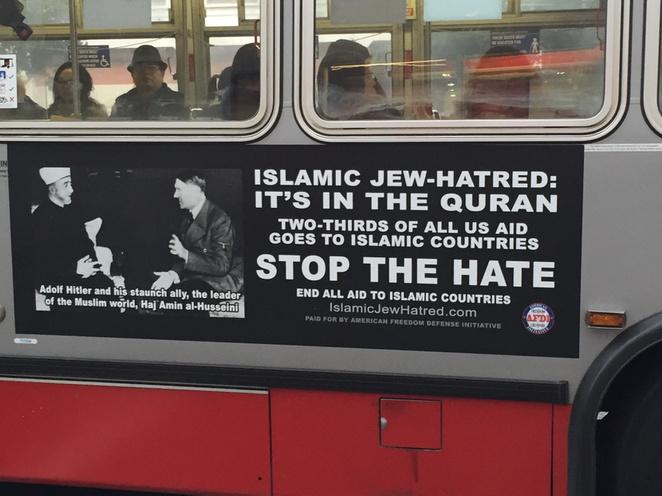 Geller is known for placing anti-Muslim ads on public transportation, which according to her website call "attention to the plight of victims of Sharia."
In March 2013, the AFDI paid for ads on SF's Muni buses featuring Osama Bin Laden, the Turkish Prime Minister Tayyip Erdogan, a witness to the Fort Hood shooting, and others with excerpts of inflammatory quotes such as the lyrics of a Hamas TV music video: "Killing Jews is worship that draws us close to Allah."
While the ads have been condemned in the past by San Francisco's city leaders, they are protected from legal action by the First Amendment.
Muni previously donated ad revenue from Geller's campaign to the city's Human Rights Commission.
In response to the latest anti-Muslim ads, a Muni spokesperson told the SF Chronicle, "We understand and apologize that people could be offended by these ads. Neither the city nor Muni endorse the content of these negative ads. However, the First Amendment protects freedom of speech, including speech that is considered offensive."