Day one of the 2013 U.S. Open: Vera Dushevina vs. Sabine Lisicki vs. A Squirrel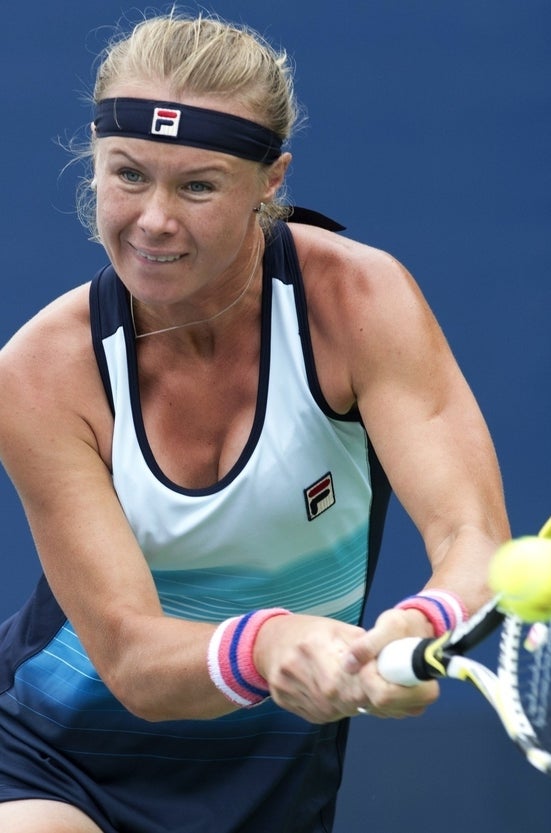 Dushevina on serve. Her concentration is broken by a distraction on the sidelines.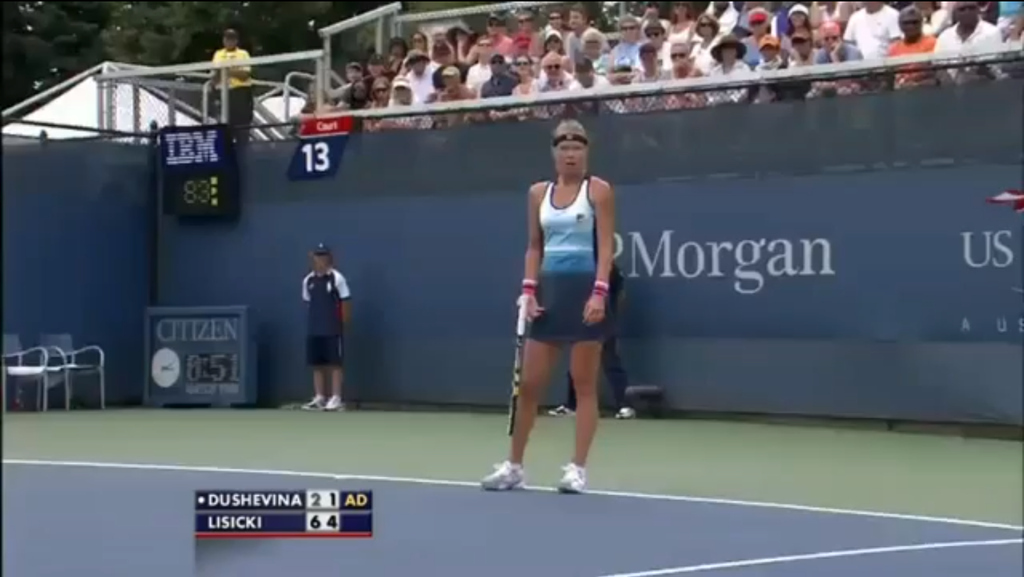 A squirrel is on court. Game on!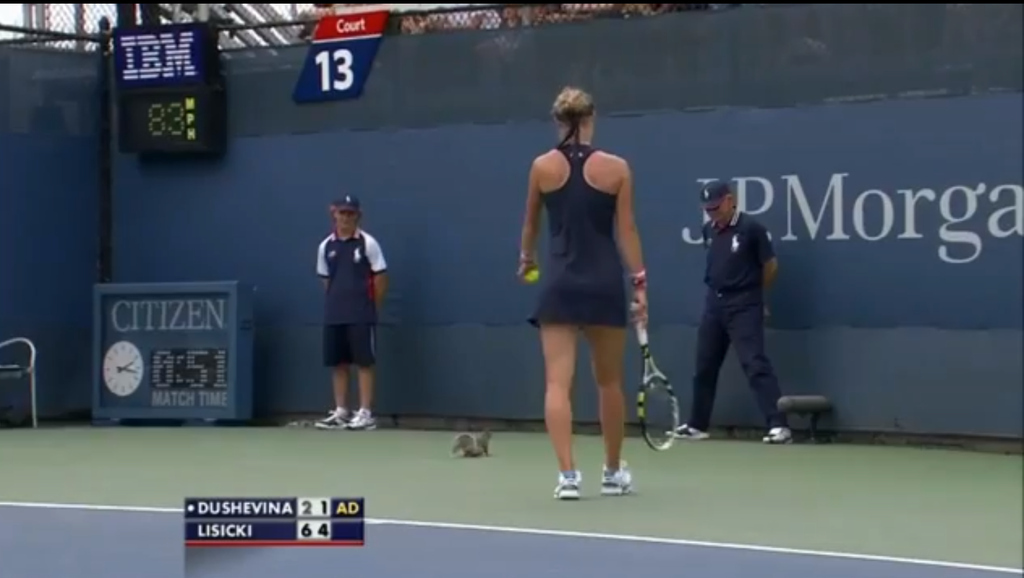 The squirrel is an aggressive volleyer. He comes to the net, a spot avoided by many modern tennis pros.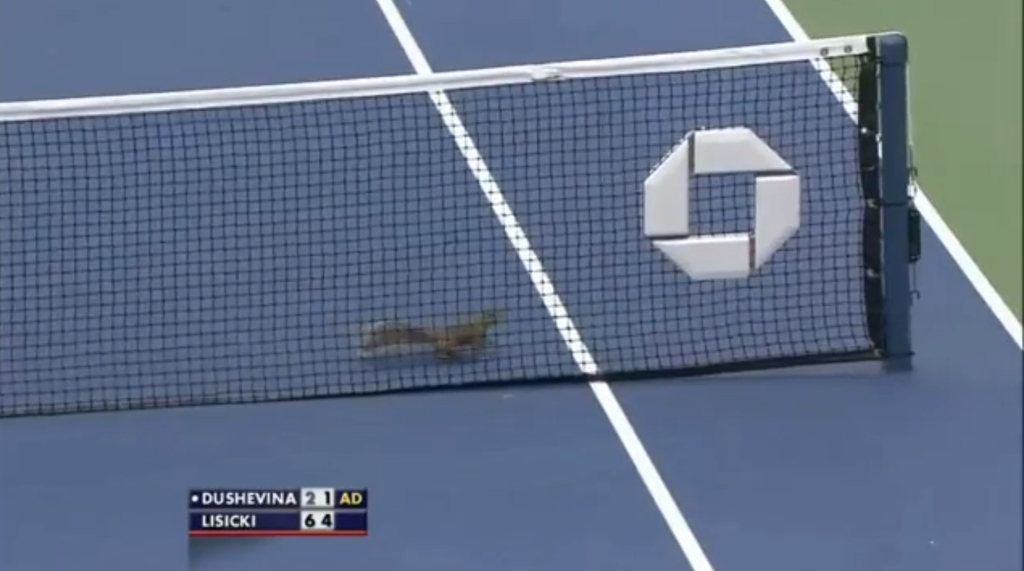 You laugh now Lisicki but...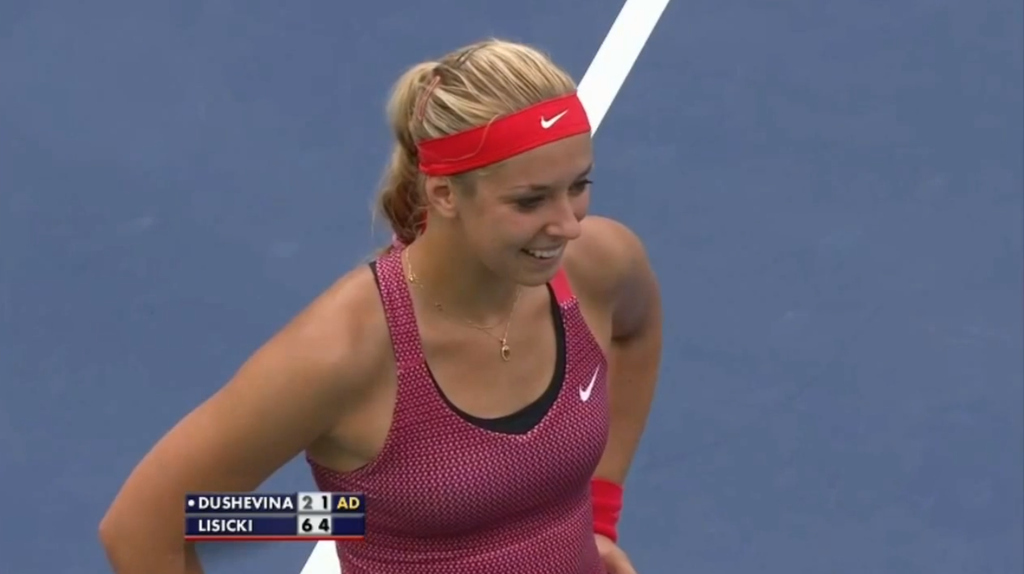 ...be wary of the squirrel's agile athleticism.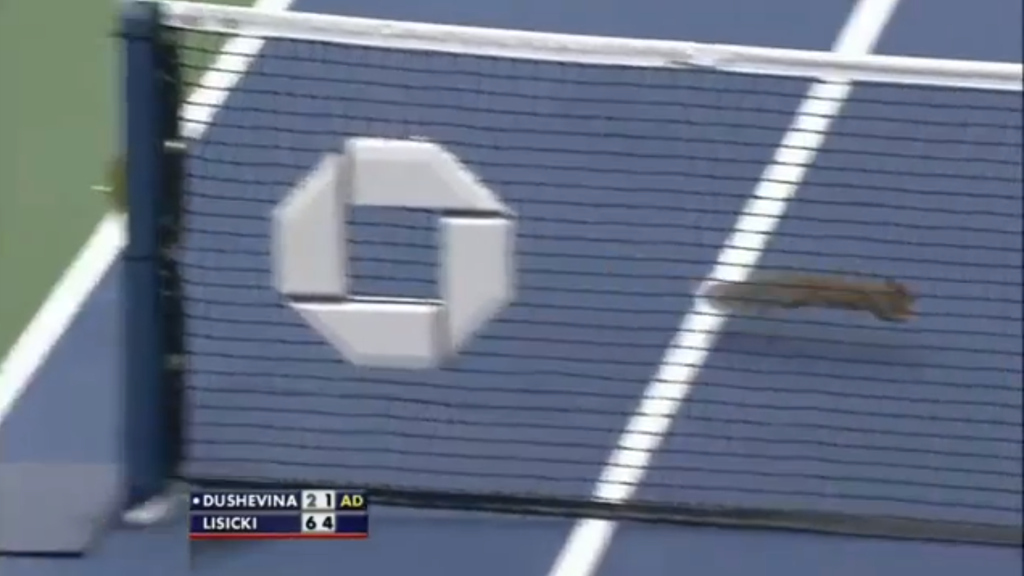 Check out the squirrel's amazing court coverage.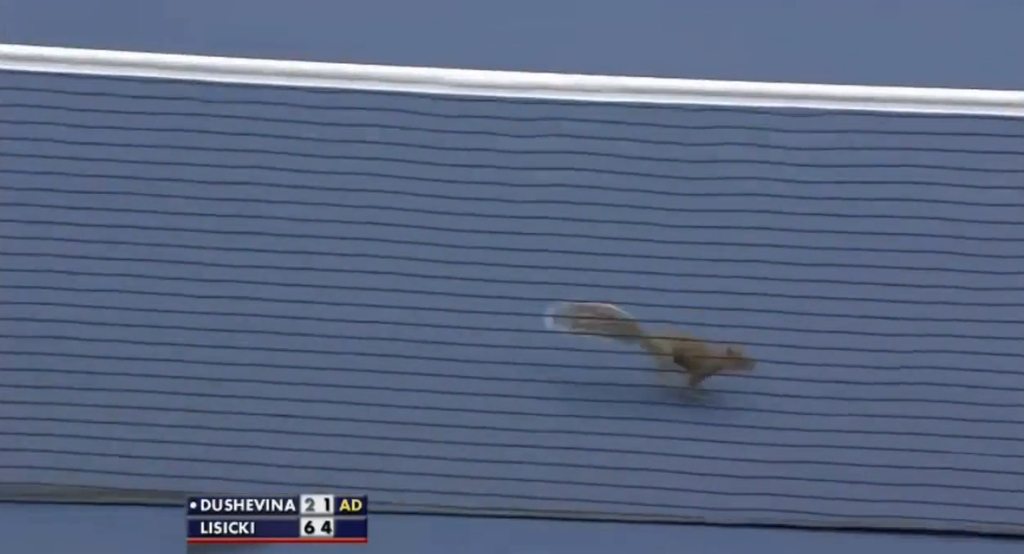 He is equally comfortable playing from the baseline.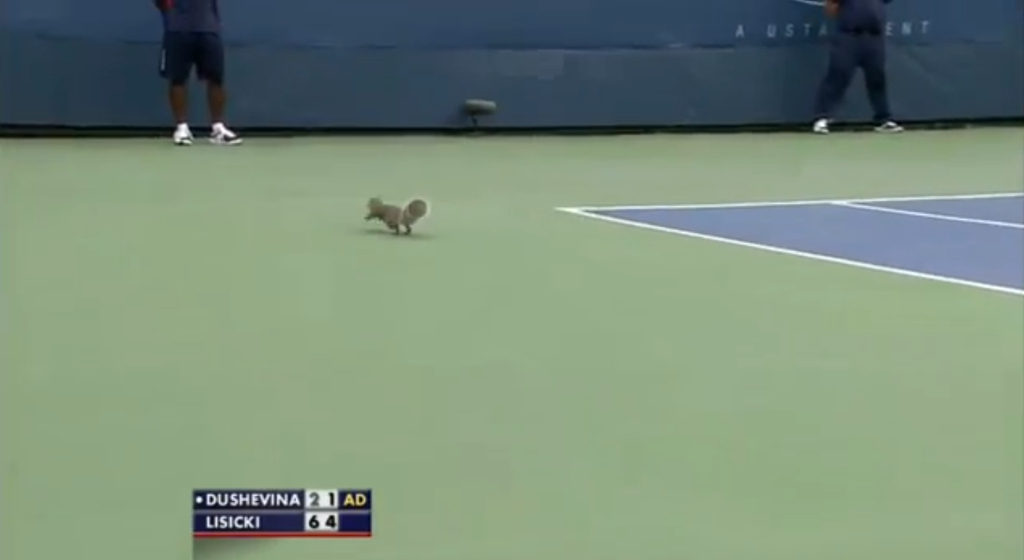 The squirrel changes ends after an exhilarating game.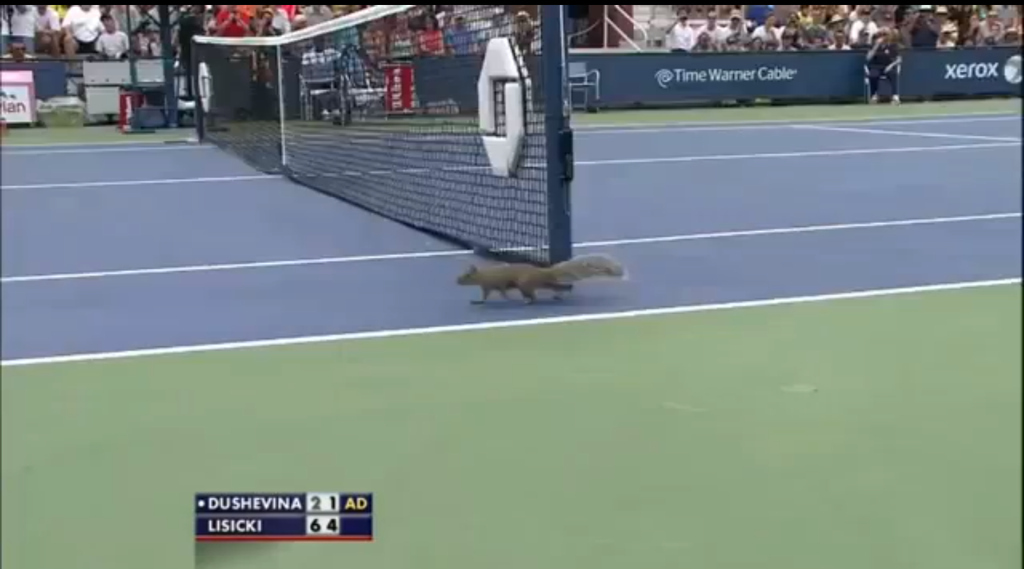 He relaxes between points.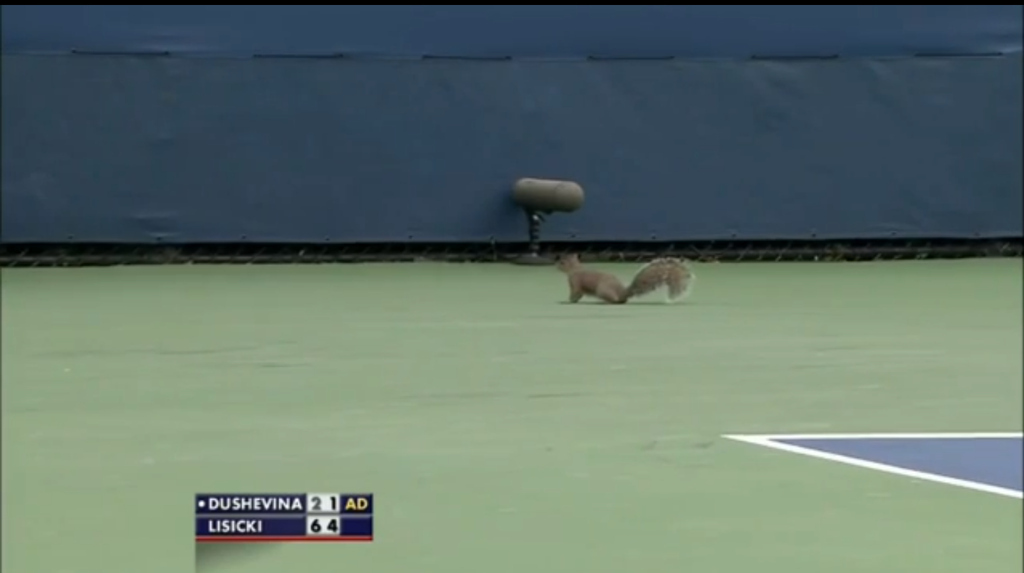 He checks the scoreboard. The match has gone on for 51 minutes.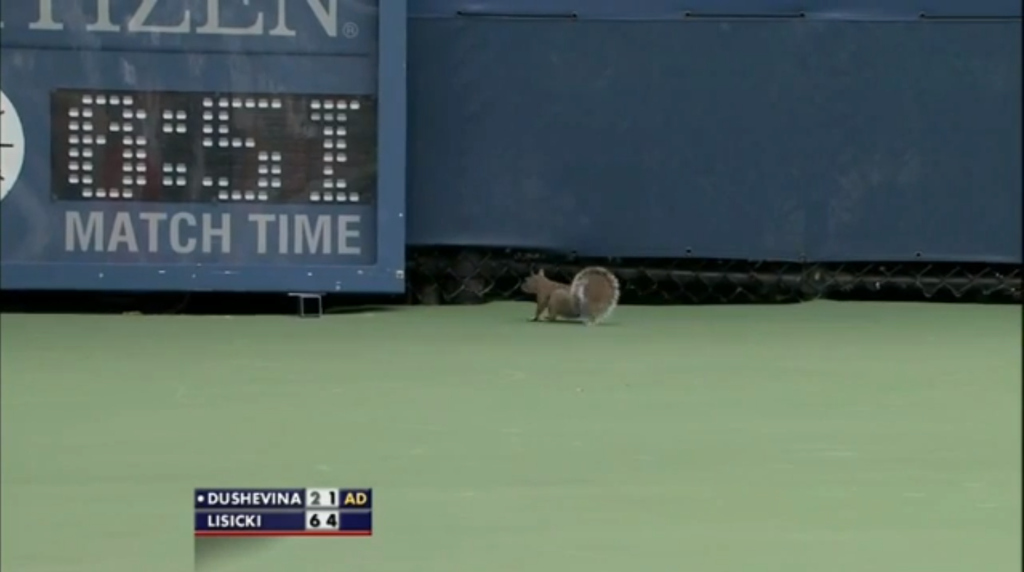 And now 52.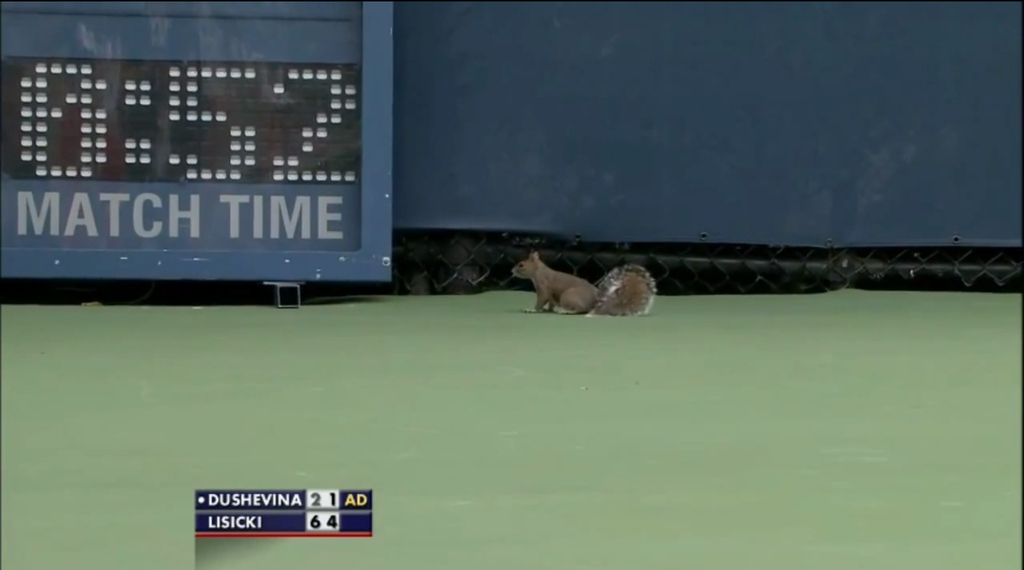 The squirrel retires.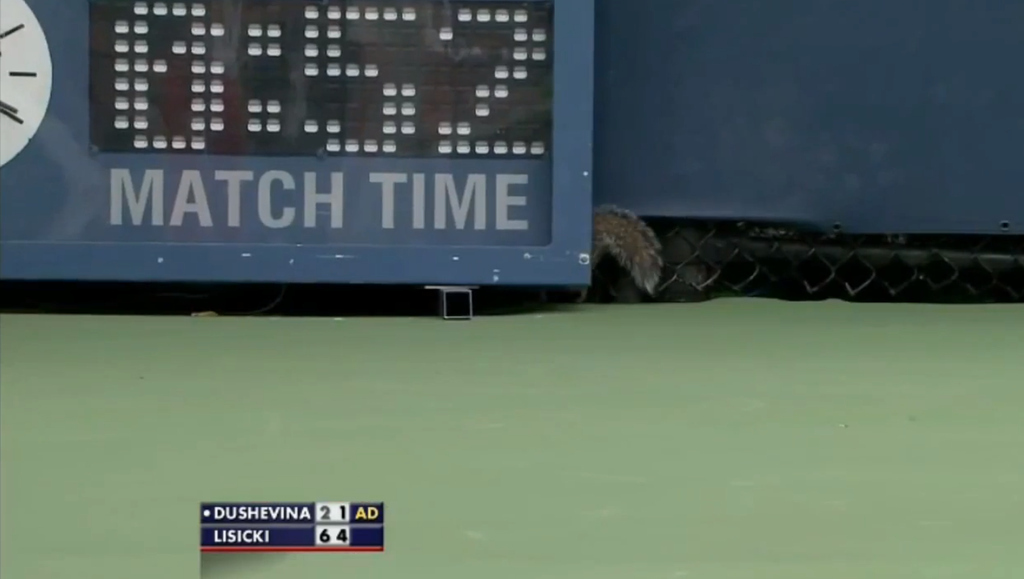 Lisicki cannot be happier. She goes on to win the match 6-2, 7-6.