AARP, an organization for people 50 and over, published an article titled "Bill Cosby: A Life of Laughter" in its October/November issue.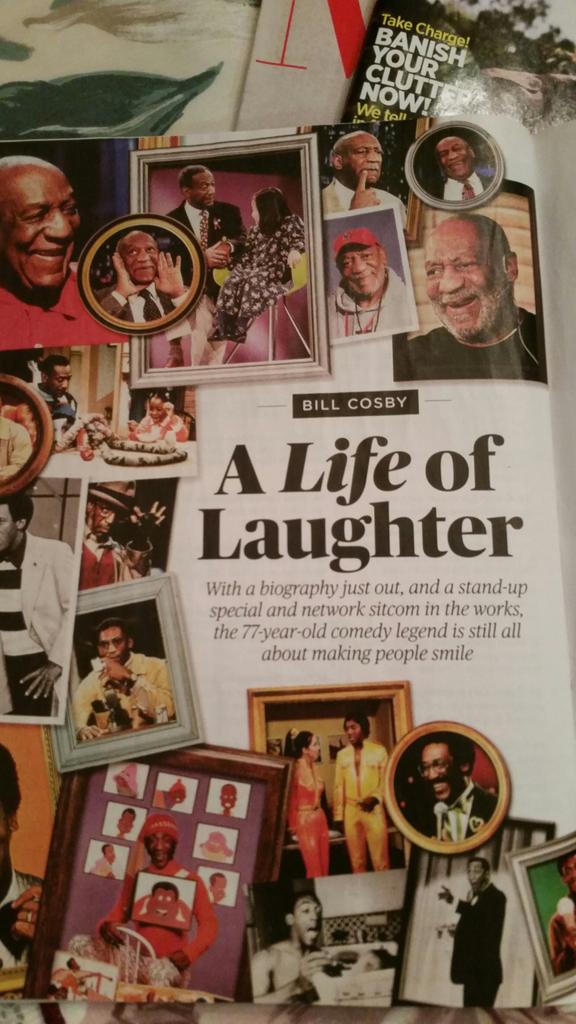 One of the magazine's covers featured a promo of the the article, while another cover replaced it with "5 Money Mistakes to Fix Now!" ANIMAL New York noticed the difference:
In a statement to BuzzFeed News, an AARP spokesperson said they did not pull or remove the article "Bill Cosby Still Making Us Laugh" from versions of its October/November issue.
The magazine publishes three versions of the same issue — A, B, and C — catering to different demographics, and there are some differences in the editorial content and cover lines in each version, the statement said.
Only the C version of the magazine — catering to AARP's oldest members — featured the Bill Cosby story.
"All three versions of the Oct/November AARP The Magazine were published and shipped to our readers prior the recent allegations in October and November," the spokesperson told BuzzFeed News. The article was never posted online.
AARP The Magazine Editor-in-Chief Robert Love, told ANIMAL they added the Bill Cosby piece because the organization had to fill additional pages with content after they sold more advertising space.
The edition was printed on Oct. 8, a week before comedian Hannibal Buress called Cosby a rapist during a set, triggering decades-old allegations of sexual assault against the actor to resurface.
The controversy has forced Cosby to cancel several appearances in recent weeks and resign from Temple University's board of trustees on Monday.
Former model Janice Dickinson, who has also accused Cosby of sexual assault, told CNN Tuesday that she wanted Cosby to acknowledge "that he is a pig, that he is a monster and he has raped me."
Love said the Cosby piece was published "in good faith." He told ANIMAL that the magazine will not feature Cosby in future issues.
"We printed something and then a scandal happened in the weeks following the printing of it," he said.