Last year, the New York Public Library received a book nearly 54 years after its due date which was Aug. 17, 1959.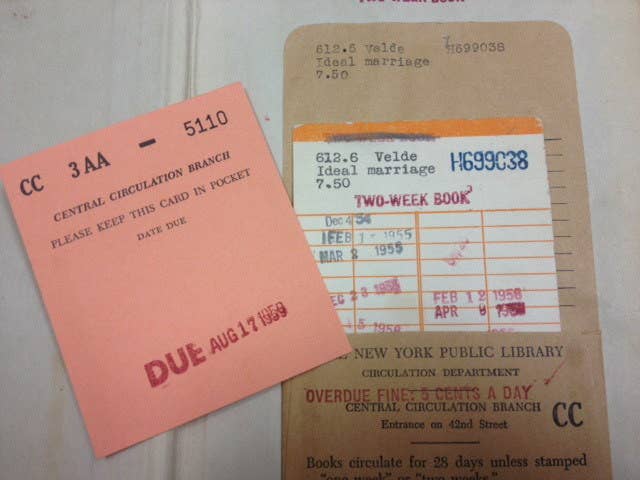 The long overdue book was Ideal Marriage: Its Physiology and Technique by Dutch gynecologist Theodoor Hendrik van de Velde.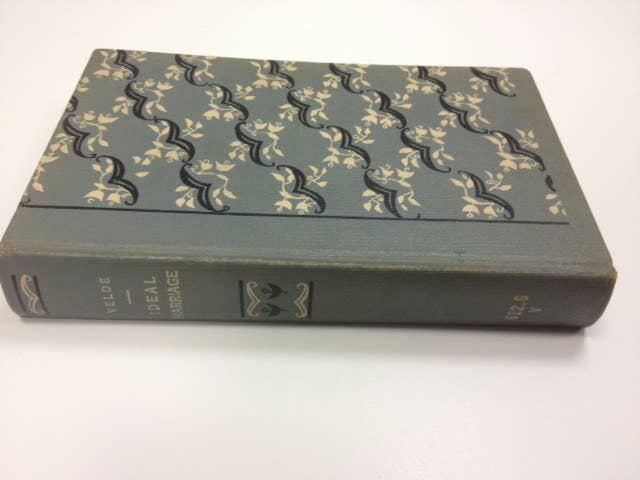 The book was returned along with an apologetic note from the borrower's "shocked-in-law" in Arizona. The note revealed why the borrower hid the book for all those years.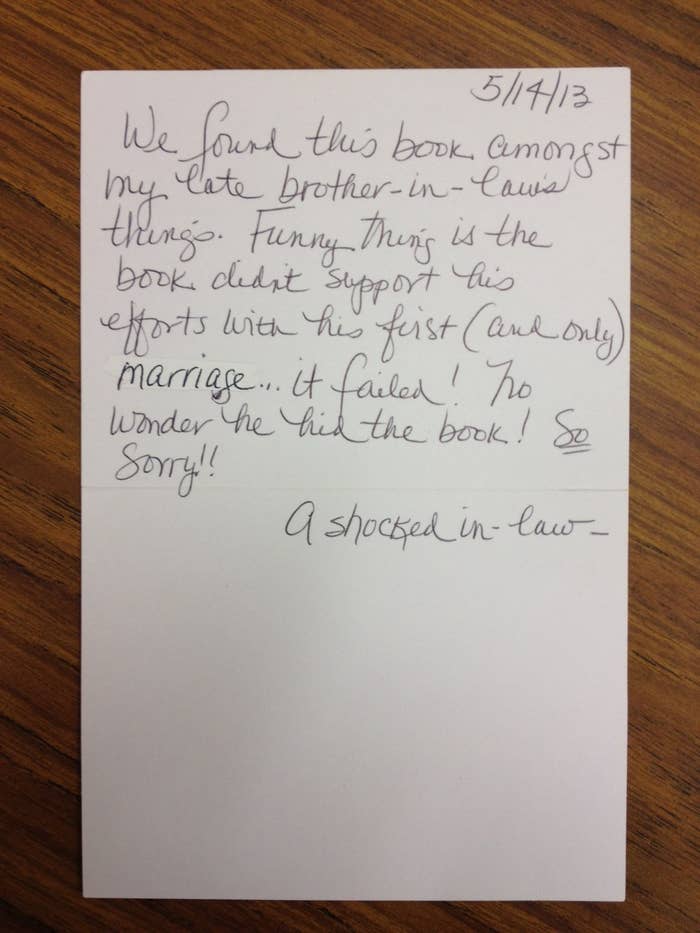 "We found this book amongst my late brother-in-law's things. Funny thing is the book didn't support his efforts with his first (and only) marriage... it failed! No wonder he hid the book! So sorry!!

A shocked in-law."
Parrott said, "An overdue item is nothing to be ashamed of or to feel guilty about."