Budapest-based designer Zsolt Molnár (who goes by Zsutti) took five months to create 62 artistic posters for every episode of Breaking Bad.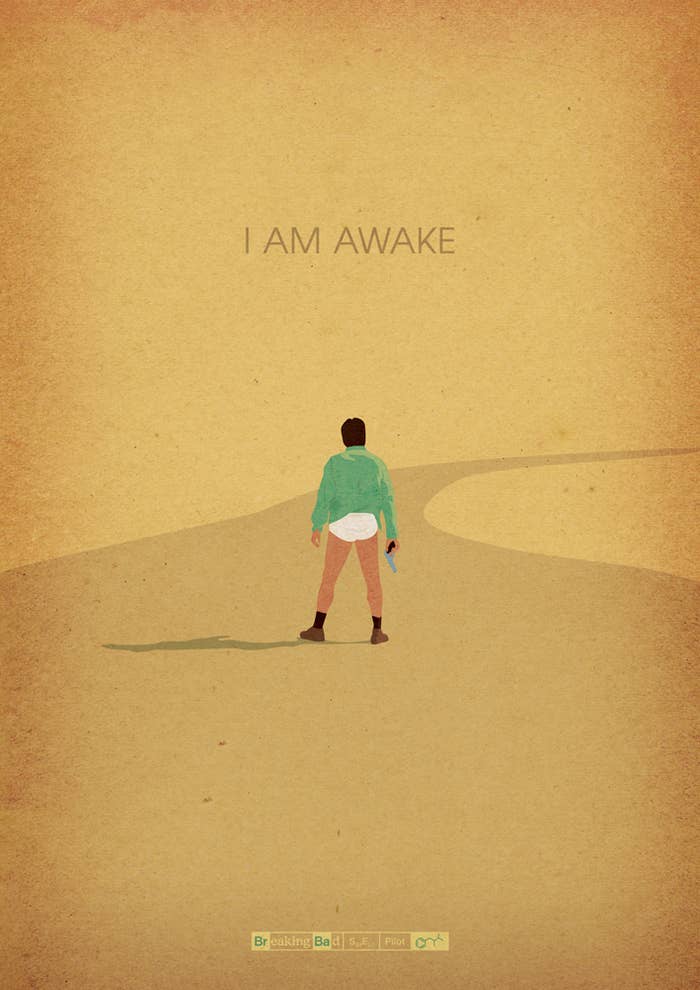 In an email to BuzzFeed, the 31-year-old artist said he was so impressed with the show that he "felt the need to say goodbye in an appropriate way."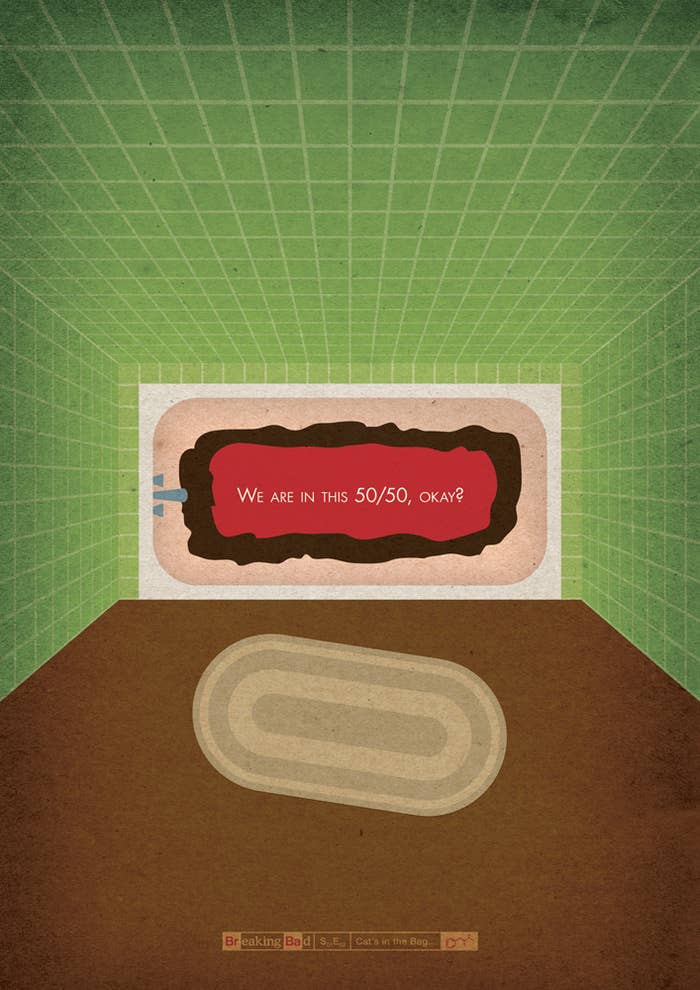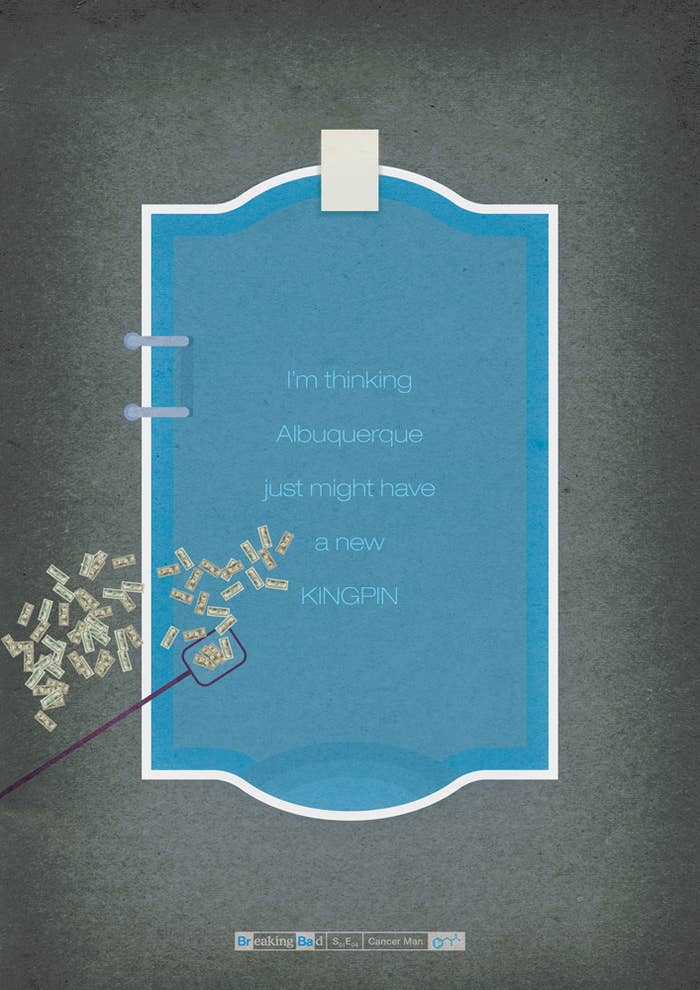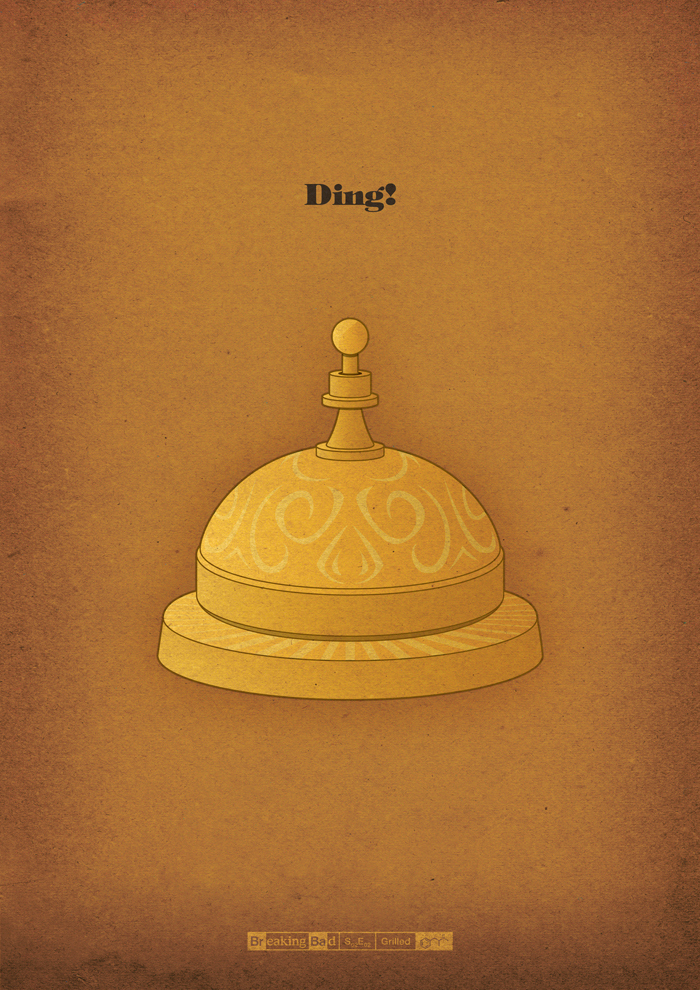 He used one important object or subject and one significant quote from every episode to design his minimalistic style of posters.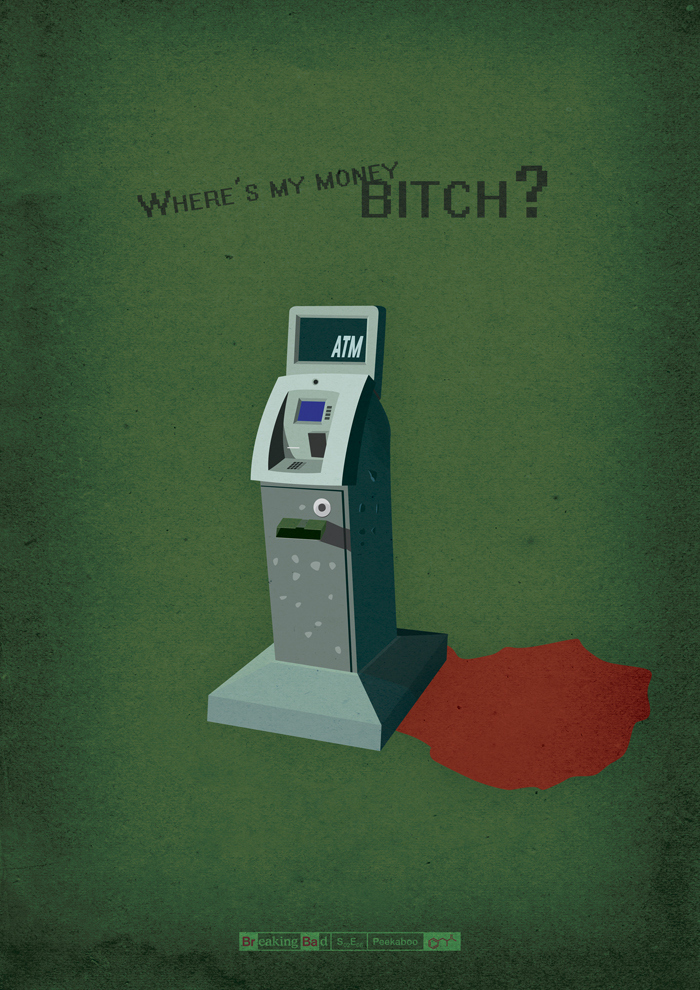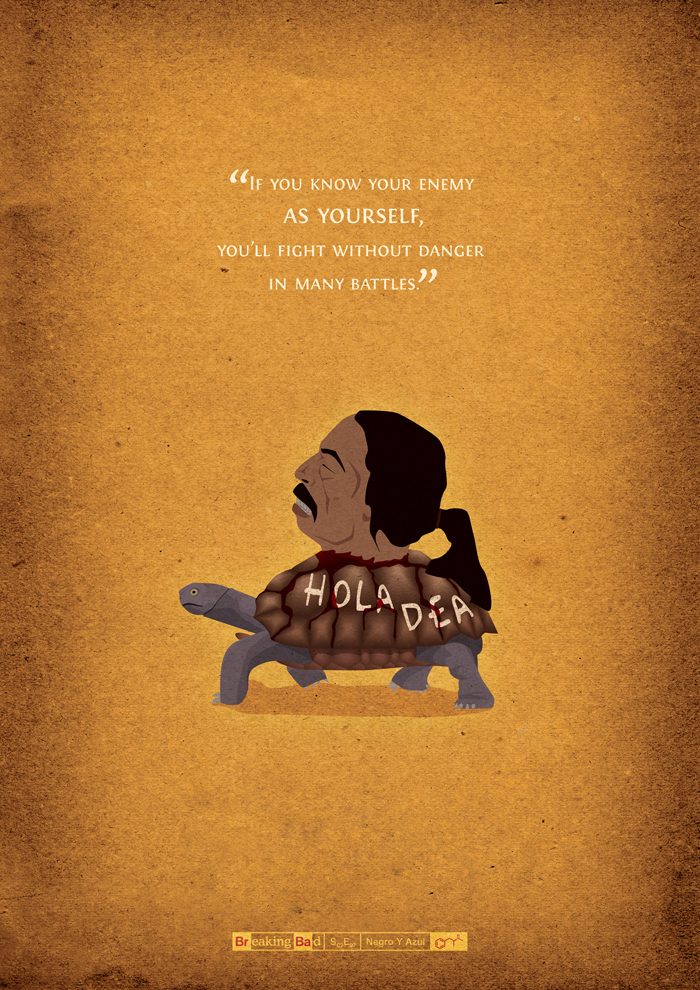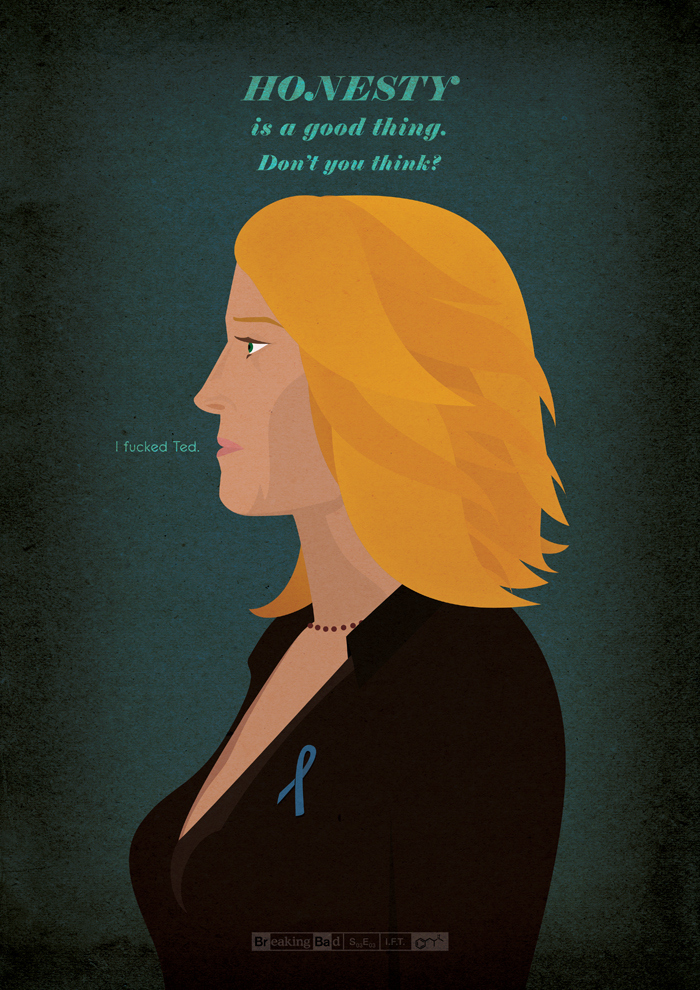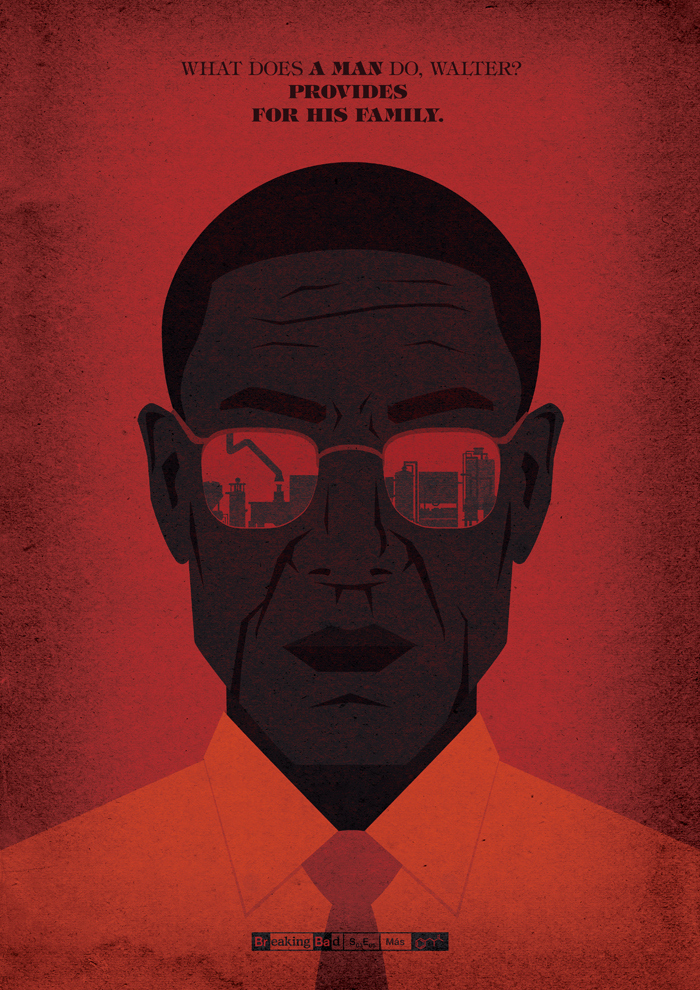 To choose the design of each poster, Molnár said he researched the symbolism of objects and colors in every episode and considered how the plot and the characters evolved through the season.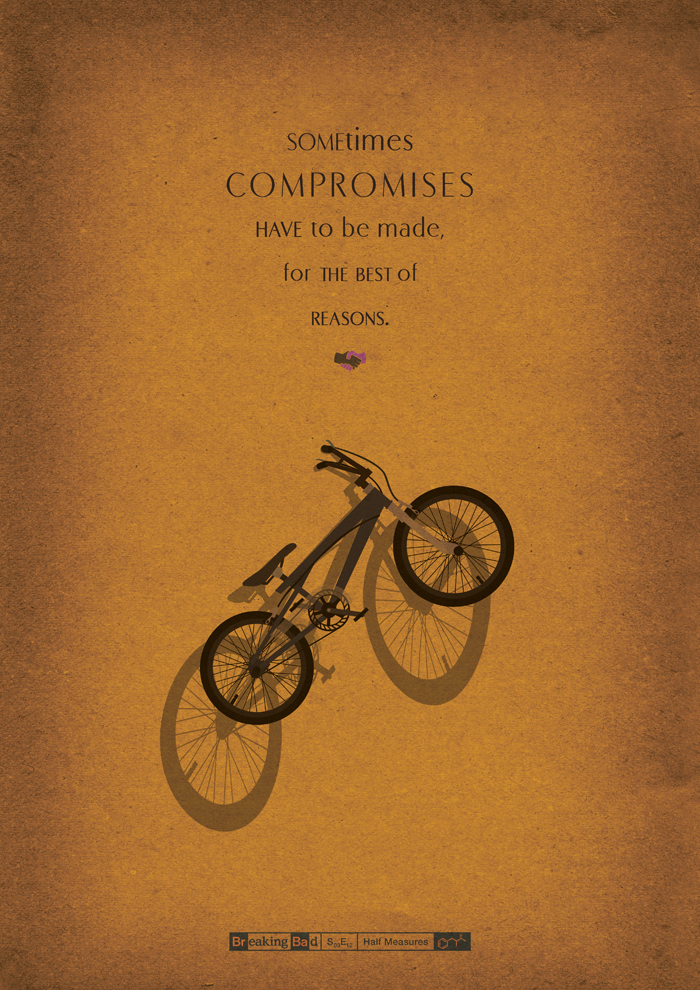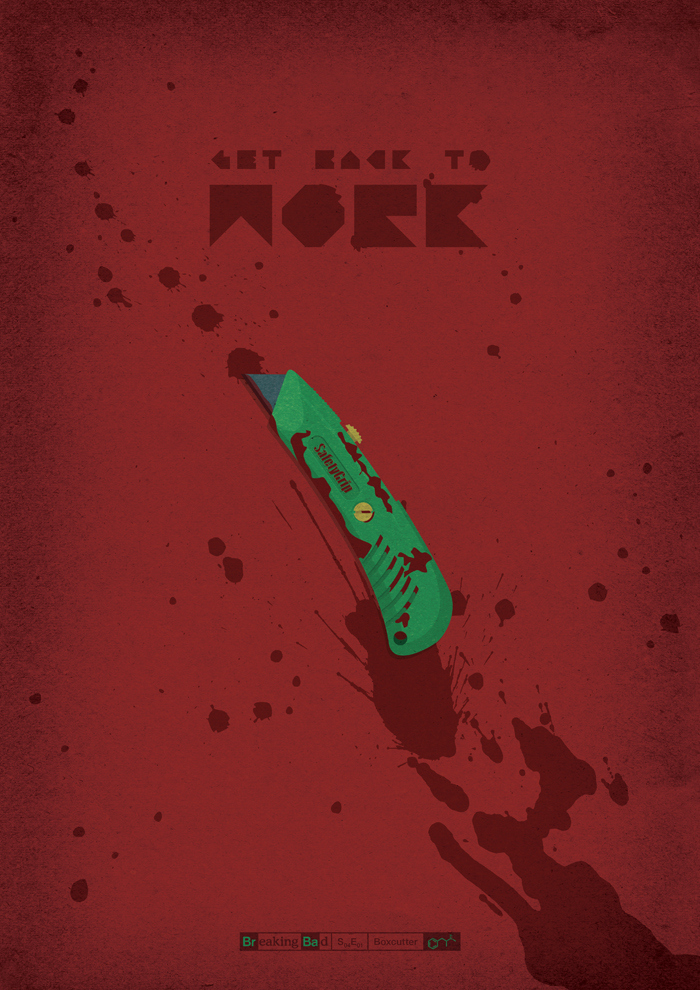 Molnár said he watched every episode at least three to four times, and some he had to re-watch eight times.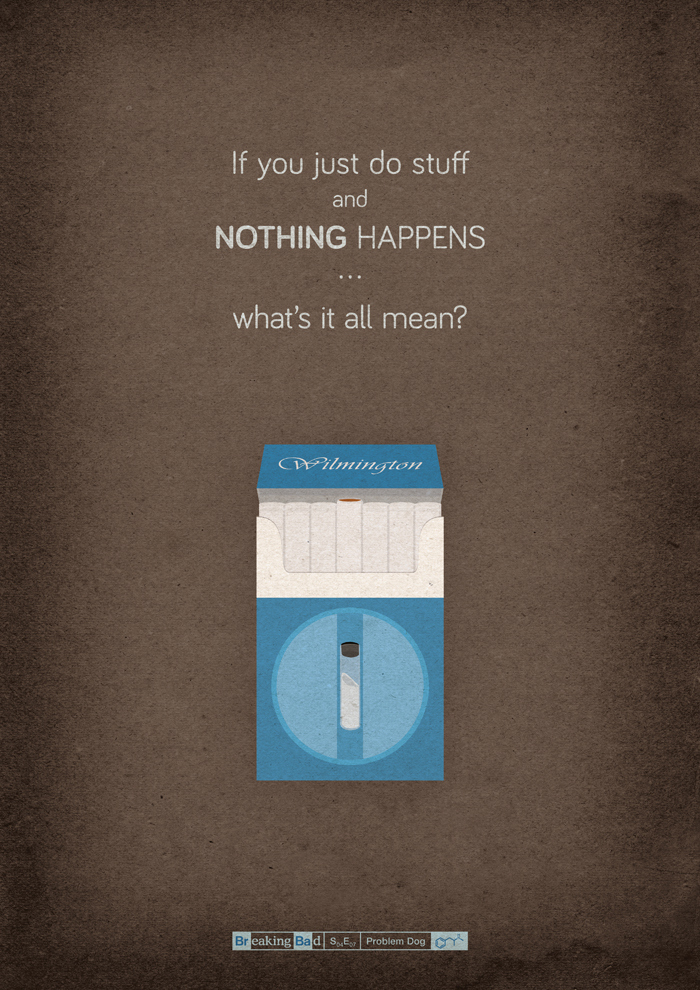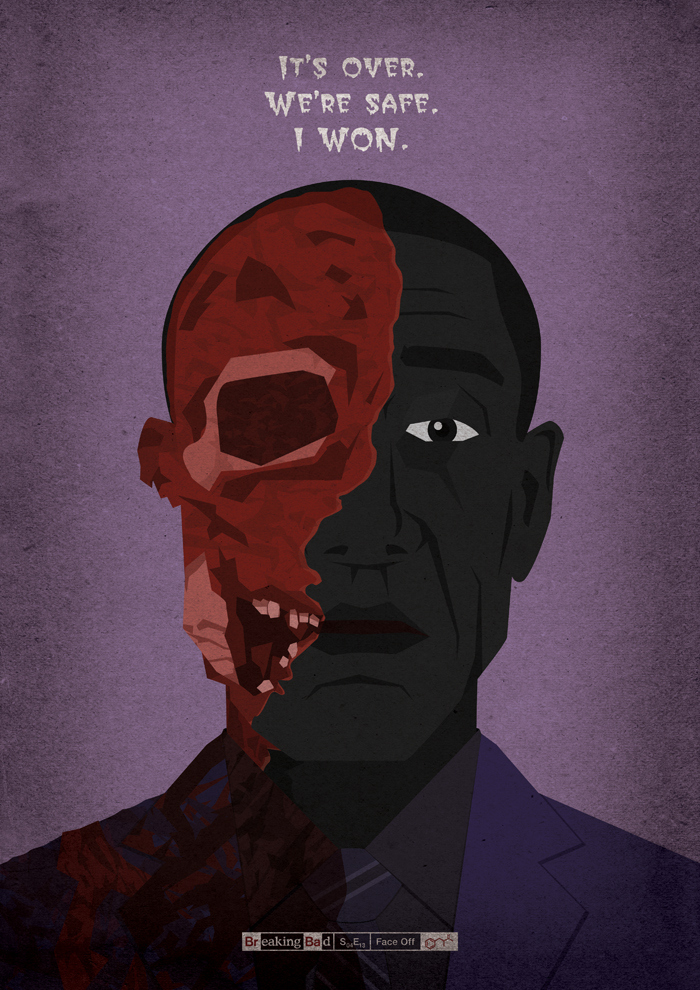 He said he took a total of around 400 hours to create all the posters -- an average of 6 1/2 hours per poster -- and spent anywhere between three hours to 18 hours working on every illustration.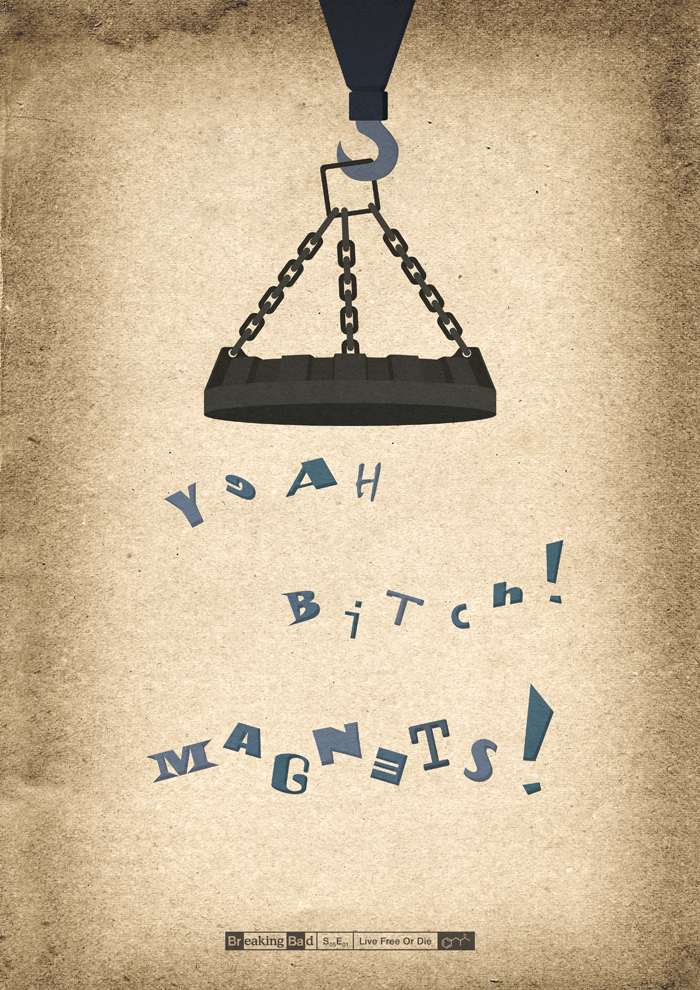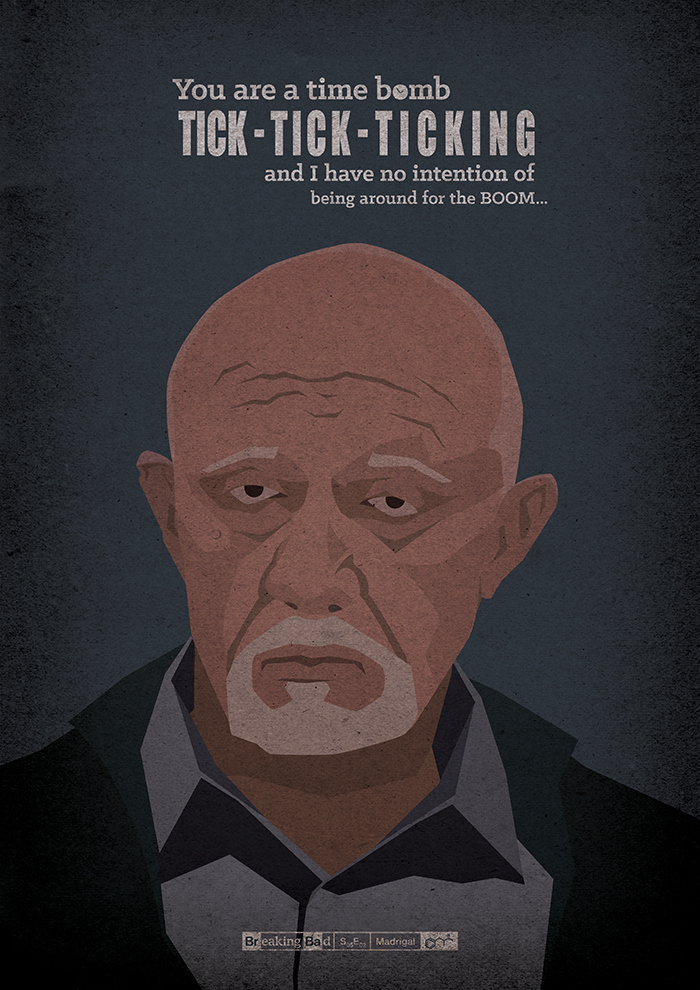 Molnár created the first poster at the end of September last year and finished the final one on Feb. 15.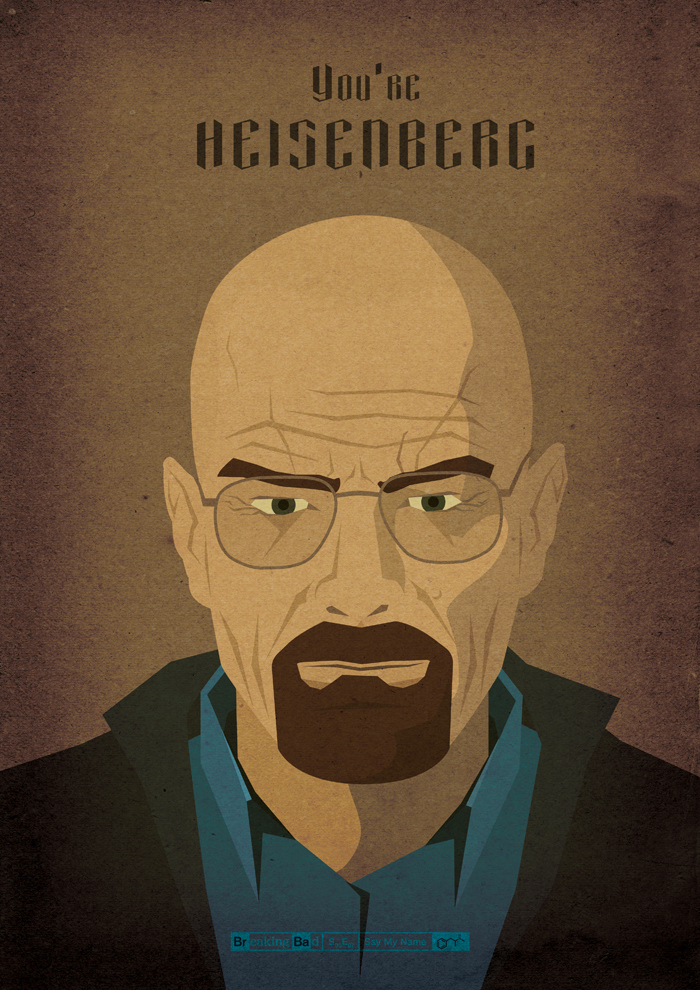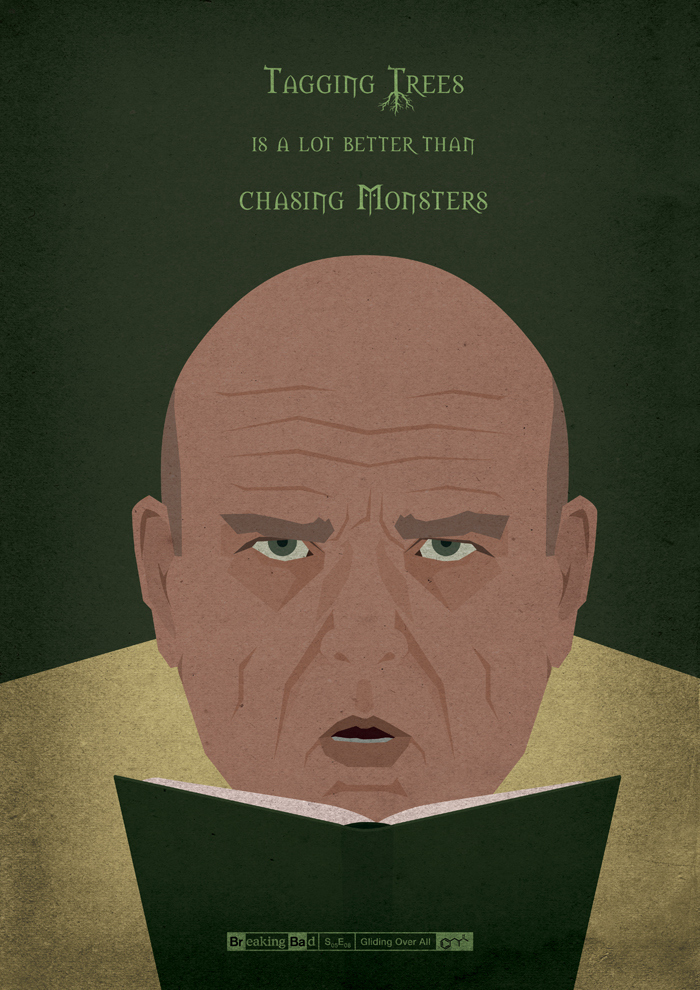 He said a lot of people want him to do a Game of Thrones poster series but he has to catch up on 30 episodes over three seasons.