The #100HappyDays challenge is an international social media experiment that is challenging people to be happy every day for 100 days.
According to the 100happydays.com website, a majority of people don't have the time to be happy every day.

The challenge is to post a picture on Facebook, Twitter, or Instagram of what made people happy every single day for 100 days using the hashtag #100HappyDays.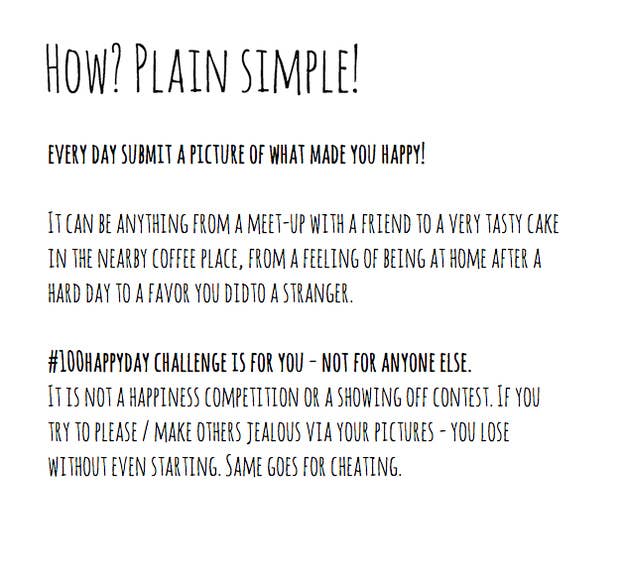 According to the site, the challenge puts people in a better mood every day, makes them more optimistic and has even helped some to fall in love.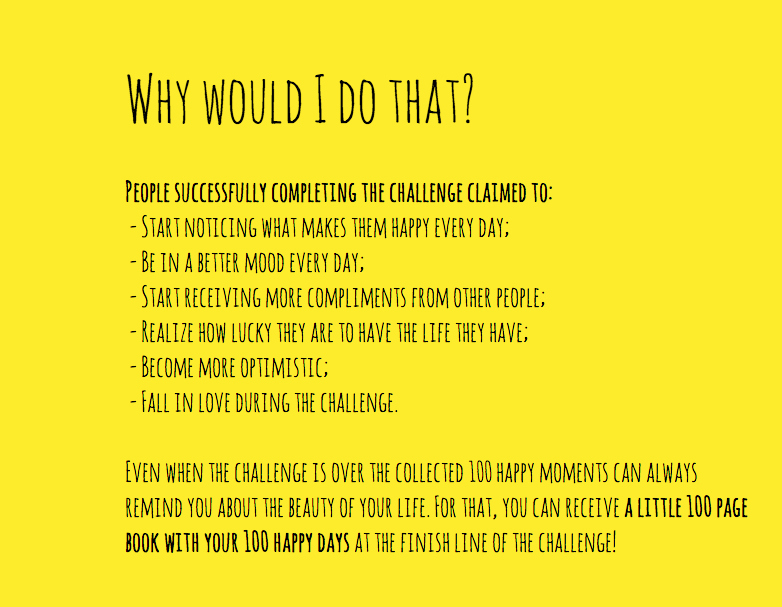 Here are 39 things that made people happy every day in the #100HappyDays challenge:
1.
Nostalgia

2.
Coconut water + glitter

4.
Letters from friends

5.
Presents


7.
Dogs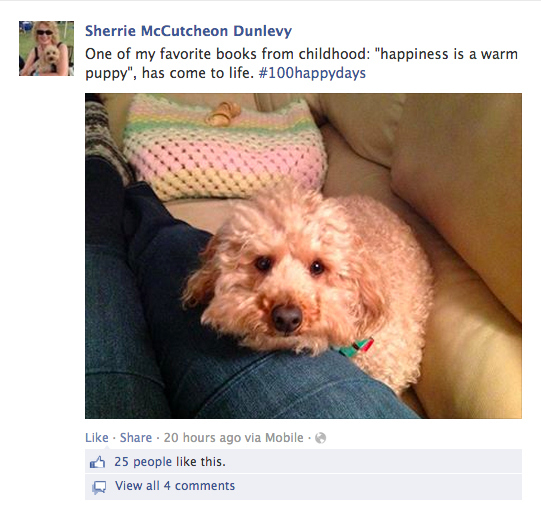 11.
Candle-lit bubble baths
12.
Companionship

13.
Being a couch potato.

16.
Booze

18.
Team spirit




20.
The return of Sherlock





29.
Feeling happy for others.

37.
A perfectly ordinary day.