1.
A cleansing trio-pack of OffCourt men's body deodorant sprays that are aluminum-free and use prebiotics to help you grow good bacteria, so your friends won't have to hold their nose around you anymore. 
OffCourt is cruelty-free and vegan!
"I stink now. I didn't use to, though. I'm getting older and apparently smellier. Having two small children means that somedays I just won't get a chance to hit the shower. Something had to be done, something I never thought I'd ever do: use a body spray. When I got a chance to test out OffCourt's prebiotic deodorant spray, I had some very strong concerns about experiencing what can only be called 'The Axe Effect.'
But OffCourt doesn't smell like a junior-high kid's gym bag. In fact, it actually smells, well, nice. How do I know? My wife told me so (she's also the one who told me I stink, so I totally trust her opinion). Scents include fig leaves/white musk, coconut water/sandalwood, and fresh citron/driftwood. Now anytime I work up a sweat from chasing kids around the house or coming in from running errands, I give myself a quick spritz and the stink (lines) go away!" —John Mihaly

Get it from OffCourt for $33.
2.
A stylish Kitsch Microfiber Hair Towel with a loop that makes it stay on your head, so it can soak up the water in your hair without getting a massive wet spot on your favorite top.
Kitsch is a woman-owned accessory brand that was founded in 2010. They also sell cute scrunchies, cloth face masks, satin pillowcases, and more.

"I've used hair towel for years, but this one is by far the best. Since I have thick, curly hair I try to avoid adding heat to it as much as possible. This allows my hair to dry naturally MUCH faster, and it prevents it from dripping all over me while I'm trying to do my skincare routine or get ready. The elastic around the trim helps it stay sturdily in place, without being irritating at all. And obviously it's super cute, which is always a bonus." —Kayla Boyd
"I own this beaut in this pattern, a polka dot print, and a tropical leafy print. I swore by the Turbie Twist for a while (which is closer to an actual towel), but this microfiber fabric is far gentler on hair. Plus it feels lighter on my head/neck, which is great news for someone like me taking lunchtime showers while working from home and putting off blow-drying my hair for as long as possible. It has elastic along the edges that helps it wrap around my head comfortably, and a stretchy loop at the front that I can twist back and put on a large button at the back of my head. Suffice it to say, it's super user-friendly. I can easily throw it in the wash with the rest of my towels and hang it up on a bathroom door hook to let it dry between uses. I wish I bought three of these years ago." —Elizabeth Lilly

Kitsch is a woman-owned accessory brand that was founded in 2010. They also sell cute scrunchies, cloth face masks, satin pillowcases, and more.
3.
An aluminum-free Hey Humans natural deodorant, which is 99% plastic free and uses paper packaging, making it affordable and eco-friendly. Plus it keeps you smelling fresh, so you can go about your day without needing to reapply.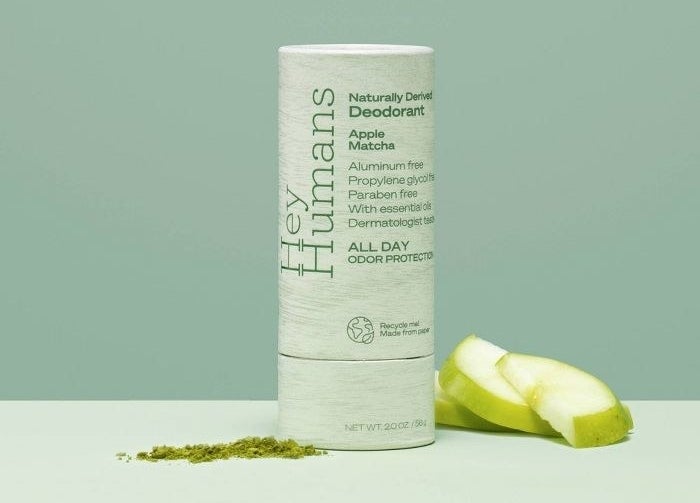 "This might just be the holy grail of natural deodorant. It's so so SO much more affordable than a lot of other eco-friendly and natural products on the market, and it really works! I have had my fair share of issues with natural deodorants, from painful rashes to just plain stank. This has saved me from all of that — truly life changing. As far as odor protection goes, I think it works just as well (if not better) than the drugstore brand I was using for most of my life until recently. The only con is the packaging does start to break down with repeated use. The edges of the paper can start to flake off, but that doesn't really detract at all from the user experience and is a small price to pay for the earth-friendly joys of no plastic. Like any solid, paper-packaged deodorant, you need to hold it in your hands for 10-ish seconds to soften it before applying. If you do that, it'll be a silky smooth 10/10 experience." —Danielle Healy
Get it from Target for $6.99 (available in additional scents).  
4.
A revolutionary CeraVe moisturizer, the dermatologist-recommended body cream that uses ceramides and hyaluronic acid for nourished skin. Soon you will be wondering, Why did I wait so long to buy this?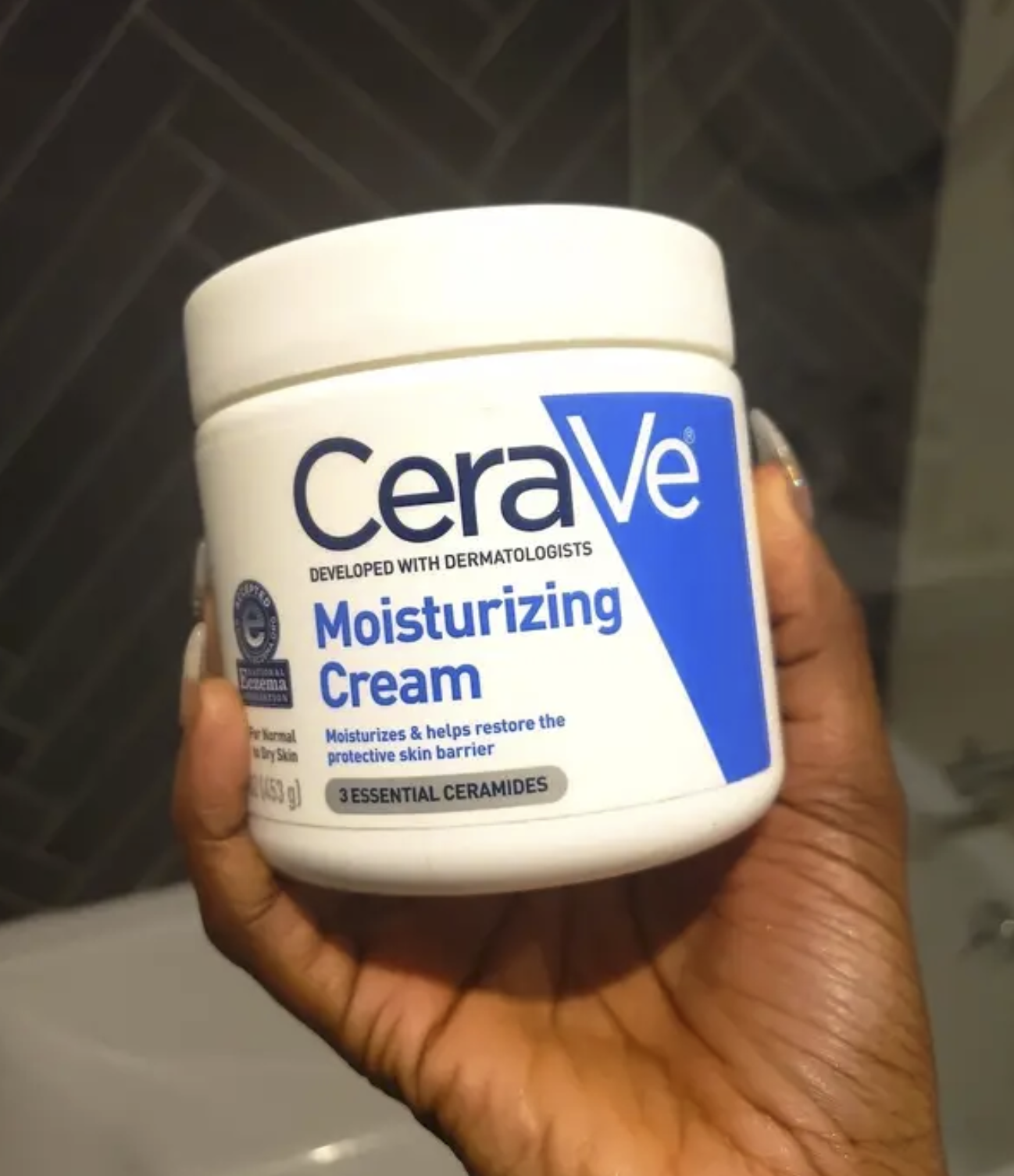 Marquaysa Battle / BuzzFeed
The moisturizer is fragrance- and oil-free. It's also hypoallergenic and non-comedogenic.
"I've been dealing with stress acne that I never had before in my life. I resorted to an acne cleanser and spot treatment, but those products are typically drying (because they're literally meant to dry out the blemishes), SO this moisturizer has been super key for ensuring my skin doesn't dry out while I try to clear up the pimples. Aside from it living up to its 24-hour hydration promise (game changer), it has also never broken out my sensitive skin and actually helps soothe the many skin irritations that I experience. In short, it's my holy grail, and CeraVe better not ever stop making it. 😊" —Marquaysa Battle
Get it from Amazon for $13.99.
5.
A pack of Good Light's vegan pimple patches to suck out all the dirt and puss from your face, so you don't have to wake up to a GIANT ZIT on your face the one time you're going to see people. 
Good Light is an AAPI-, LGBTQIA-owned brand based in Brooklyn that specializes in vegan and cruelty-free personal care products. 
"Hello, that is my face above, dealing with a *quite* uninvited chin breakout. Enter these pimple patches — anytime I've had a zit like this, I've been able to use a Good Light pimple patch to draw out most of the fluids overnight. They're made clear and are super subtle when they're on your face, so I've also worn them walking out during the day. I've found them to be quite effective at reducing pimple size and redness and helping knock out my occasional breakouts, and they're super gentle on the skin, too. Highly recommend for anyone looking for a great spot treatment!" —Emma Lord
Get a pack of 24 patches from Good Light for $8.50+. 
6.
A soothing Glossier Milky Jelly Cleanser, a daily makeup remover that will be a blessing for sensitive and breakout-prone skin, keeping you looking refreshed. Packed with vitamins and rose water, you're going to start dancing when you see the results.
The cleanser is cruelty-free and vegan.
"I have extremely sensitive skin, and back in fall 2019 I experienced a sudden onset of cystic acne all over my face, went on birth control for it in December, and now six months later, my skin is completely clear, and I finally want to try all of these skincare products I was too scared to use. As someone who was using Cetaphil Gentle Skin Cleanser for YEARS, I was nervous to make the switch to Glossier Milky Jelly Cleanser, and fully expected I'd try it once and have to retire it. Quite the opposite actually. This cleanser is truly SO gentle. Rather than leaving my skin feeling hot and irritated like some skincare products do, this leaves my skin with a cooling sensation, and I actually really look forward to washing my face in the morning and at night, rather than dread it. I haven't worn makeup much lately, but the few times I have since buying this cleanser, it's done an excellent job of removing my makeup, and I can go to sleep with peace of mind that my pores aren't clogged up." —Sam Wieder
Get it from Glossier for $9+ (available in two sizes).
7.
A Dr. Squatch bar soap that not only comes in fun scents (like cold brew, rum, Star Wars and Batman), but it will also gently exfoliate without drying out your skin. A total soap-erstar.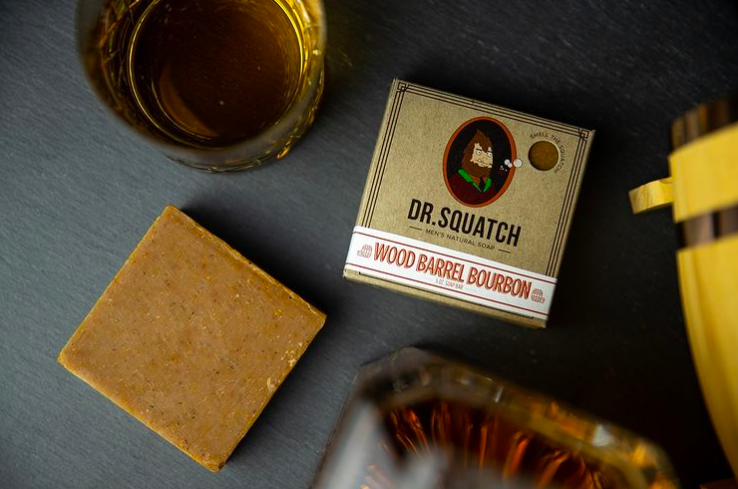 "I use my Dr. Squatch bar soaps every time I shower. I throw them into these mesh soap pockets and get the *perfect* balance of exfoliation and moisture (thanks to the ultra-soothing formula in each bar). I'm not much for sweet or floral scents, but I love bar soap, so these were an instant fave." —Mal Mower
Get a bar from Dr. Squatch for $7+ (available in 12 scents) or variety packs on Amazon for $26+.
8.
A BareMinerals Poreless Clay Cleanser will clean out your pores, helping them look smaller, while giving you a balanced glow.
It's paraben-, cruelty-, and gluten-free, and vegan.
"Most cleansers are too something for me: too exfoliating, too drying, too sticky. This one strikes the perfect balance. It fully cleanses without stripping your skin and lathers into a creamy foam that just feels great. TL;DR: I love it! " —Rachel Dunkel
Get it from BareMinerals for $22.
9.
A Fenty Beauty lip scrub designed for easy application to gently exfoliate and scrub away dead skin, while creating hydrated, pillowy lips that will 100% be poppin'.
"I love the idea of lip scrubs, but they're usually so messy I never find myself actually reaching for them. Leave it to Rihanna to solve all my problems — this scrub stick is perfect. It's scrubby enough to lift away any dead skin, but moisturizing enough to soften and smooth. Other scrub sticks I've tried have been either way too rough to the point of being uncomfortable, or so soft that they snap in half, but this one stays intact and is so simple to use that I actually reach for it regularly." —Daniel Boan
Get it from Sephora for $16.
10.
A phenomenal Makeup Eraser, a microfiber cloth that is simple to use and so easy to clean that you won't have to do laundry twice, just to get old makeup off the towel. With just water, it will clean the gunk off your skin and remove even your toughest makeup. Looking at you eyeliner.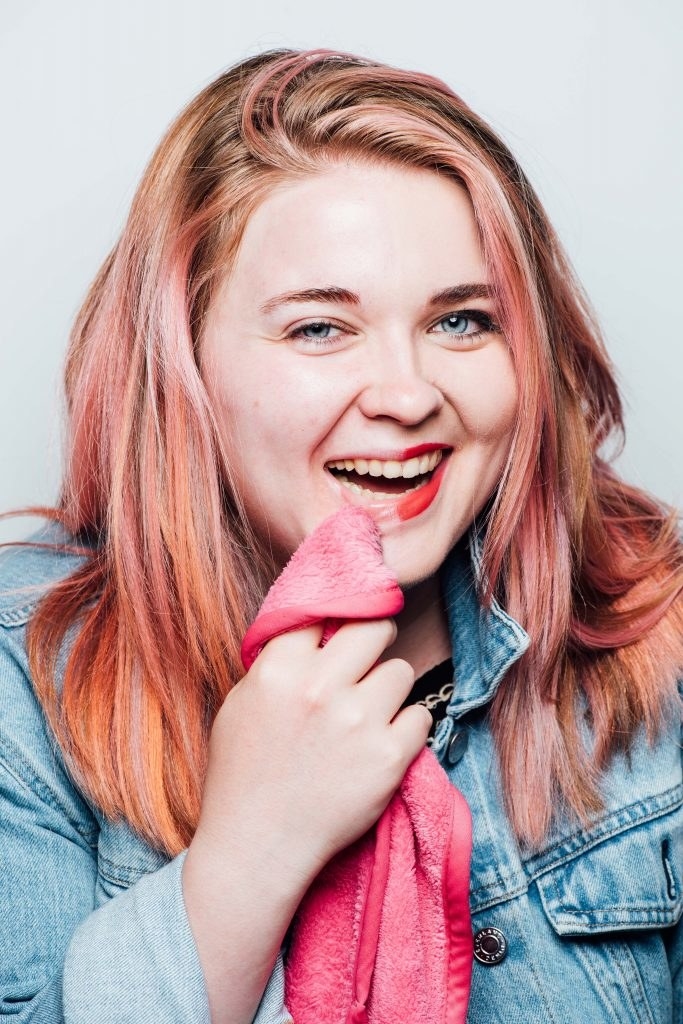 "When I first heard about this thing, I honestly didn't think it was going to work! Just a cloth and some water? It seemed too simple! Too mysterious! Too gimmicky! It looks like a regular old hand towel — boy was I wrong. All you have to do is put the Makeup Eraser through one laundry cycle and then… add water. Seriously. One, two, three swipes across your mug, and the job is done! When you're done, wring out the excess water, and hang it to dry like you would any other washcloth. Once dried, it's just as soft as when you first used it. No more cotton pads, no more last-minute CVS runs, no more makeup wipes that dry out a week after you buy them! And with less waste, it's better for the environment as well as for your to-do list. The company claims it will last you three to five years or 1,000 washes!" —Jennifer Tonti
Get it from Amazon for $18.52.

11.
A sustainable Leaf Razor that'll definitely be worth the investment. It has replaceable blades and can give you a guaranteed lifetime of clean shaves without marring your skin.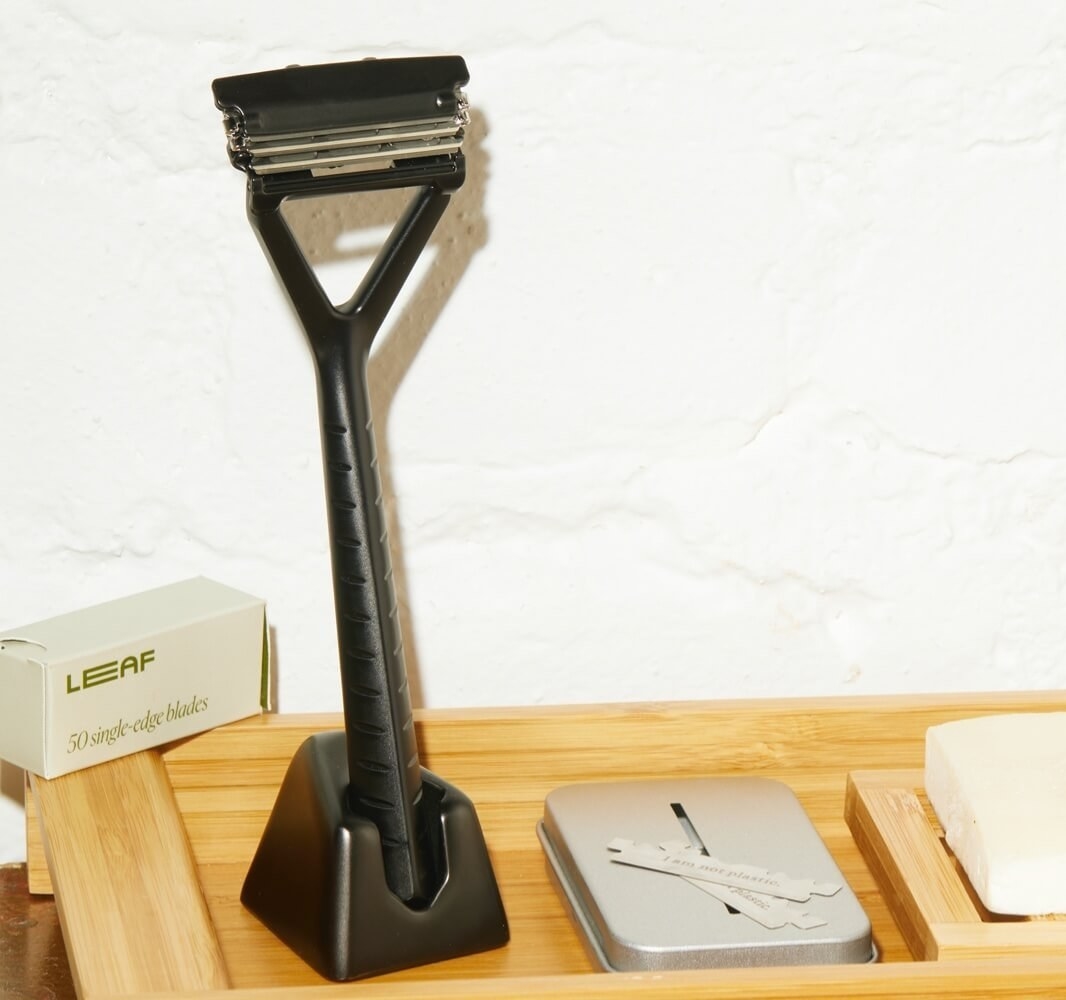 Leaf Shave is a small biz founded by two Adams on a mission to make shaving more sustainable with their all-metal, unisex razors that are investment pieces designed to last a lifetime. Plus they're a carbon-neutral company, financing initiatives to offset 100% of their CO2 emissions.
"Two years ago, I bought an old-fashioned safety razor in an effort to reduce waste from my shaving routine. Many cuts and knicks later, I accepted I'd never get the same cut-free shave I got from disposable razors with pivoting heads. But then Leaf arrived in my Instagram feed a couple of months ago, and my life was forever changed. This razor WORKS! Once you get over the upfront cost, this thing is every bit as great (if not better) than whatever razor you're using now. The blades are super easy to replace, and it looks like a million bucks sitting in my shower. I'll literally never buy another razor again!" —Danielle Healy
Get it from Leaf Shave for $113. 
12.
A Meow Meow Tweet hand and body wash in a grapefruit and mint scent that not only smells divine but will clean the grime off your body without eliminating moisture, keeping you from looking like the Bride of Frankenstein with dried, cracked skin.
"I am such a big fan of Meow Meow Tweet that I am slowly replacing all my old skincare and bathroom products with this line. The company's founders, Tara Pelletier (she/they) and Jeff Kurosaki (they/them), started this Brooklyn-based company with a commitment to 'creating pure, all natural, plant- and mineral-based formulas.' My extra-dry and sensitive skin can confirm: Their products are seriously soothing! The soap above is my all-time favorite. BTW, $5 from every bottle goes to DigDeep for their Navajo Water Project." —Mal Mower
Get it from Meow Meow Tweet for $20+.
13.
A deep-cleansing Neutrogena clarifying shampoo that attracts all the dirt and crud in your hair and dissolves them before washing out of your hair. Great for when your normal daily shampoo doesn't seem to be doing the job.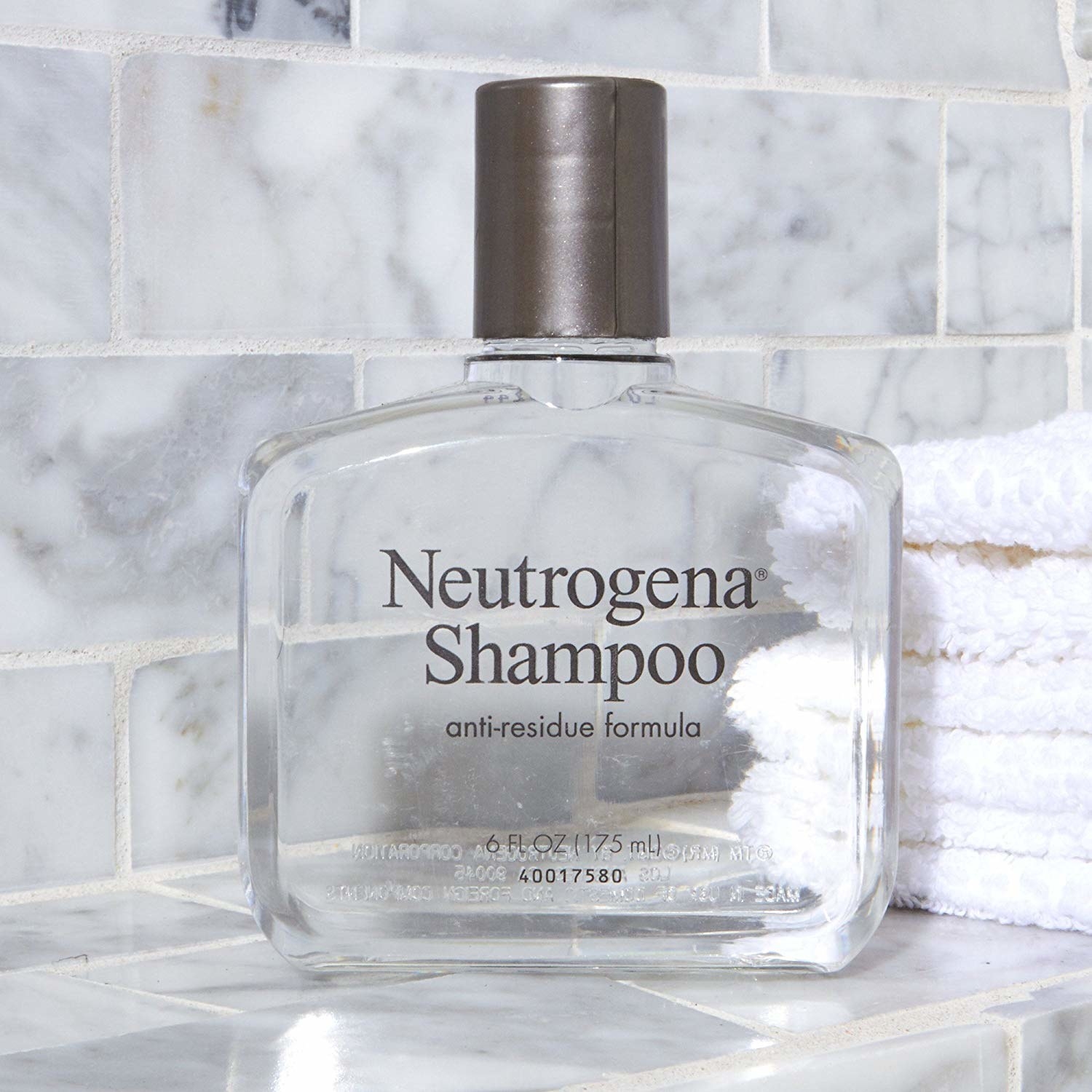 "I've been using this for a few years, and I love it! I use it once a week whenever I feel like my hair is getting weighed down from dry shampoo or hairspray buildup. It's amazing how much cleaner, shinier, and bouncier my wavy hair feels whenever I use this. Just make sure to use a deep conditioner after this because it can leave your hair feeling a bit dry!" —Ciera Velarde
Get it from Amazon for $22.
14.
An Aú Natural Skinfood Rotorua White Mud Mask to refine and smooth out your complexion. It uses bee venom, Manuka honey, and volcanic minerals to help strengthen your skin against environmental debris. Barry B. Benson would approve.
This mask is paraben- and preservative-free, as well as cruelty-free.
"You KNOW a mud mask is good when you can barely move your face when it finally dries, like in the photo above, LMAO. This mask applied smoothly and effortlessly and after the allotted half hour was dry and ready to take off. When I washed it off, my face felt SO smooth I honestly thought there was still mud on it. Nope, that silky smooth feeling was my own dang skin. My pores were so small and my face felt perfectly primed for moisturizer. Can't wait to use this mask again! I'd anticipate you can get four masks out of this tub." —Rachel Dunkel
Get it from Aú Natural Skinfood for $38.