We recently asked former college students what they wish they had known when they were starting their first year. Here is their best advice: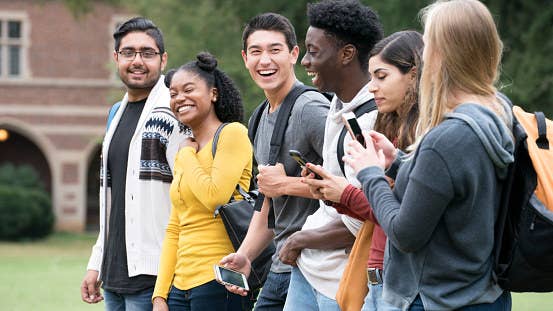 1.
It's okay if you don't immediately know what you want to major in or study.
2.
Build a schedule that works for you.
While most of my friends had classes every weekday, I was lucky enough to schedule all of mine on the same two or three days every semester. While this might not be possible or the best option for everyone, it really helped me keep from getting burnt out. Plus, I could use my off-days to catch up on homework and participate in extracurricular activities. Find what works for you! —Brooke B.
3.
For all the creatives being pressured into noncreative majors because it "pays the bills," don't be afraid to take a chance on yourself.
4.
Don't think that you can study in the dorm.
It's just not happening because of distractions, roommates, and suitemates. Give in to clocking some much-more-productive time in the library. —Elizabeth L.
5.
Buy a good pair of headphones.
6.
Don't put too much pressure on yourself!
A lot of things you think matter so much in college don't matter very much in your career. Things like which college you went to, what your major(s) was, whether or not you had a minor, even your GPA. —Alison P.
7.
When the second semester comes around, schedule your classes around peak mealtimes if possible.
8.
Get savvy and make the most of your dining hall arrangement if you have one.
Take a to-go cup for beverage/coffee refills; fill a reusable water bottle with milk and put it in your mini fridge for late-night cereal sessions; bring a food storage container if you're covert enough about sneaking a full meal out. —Sophia C.
10.
Hold on to your college syllabus.
When you're applying for internships or job opportunities in your chosen field, the best way to explain your knowledge of a subject is to cruise over the course syllabus to remember what you've actually learned because everything is listed out perfectly, thanks to your professor. —Kit S.
11.
Don't waste your first year in a bubble!
Submissions have been edited for length, clarity, and spelling.