1.
Pack the backpack together with your child the night before.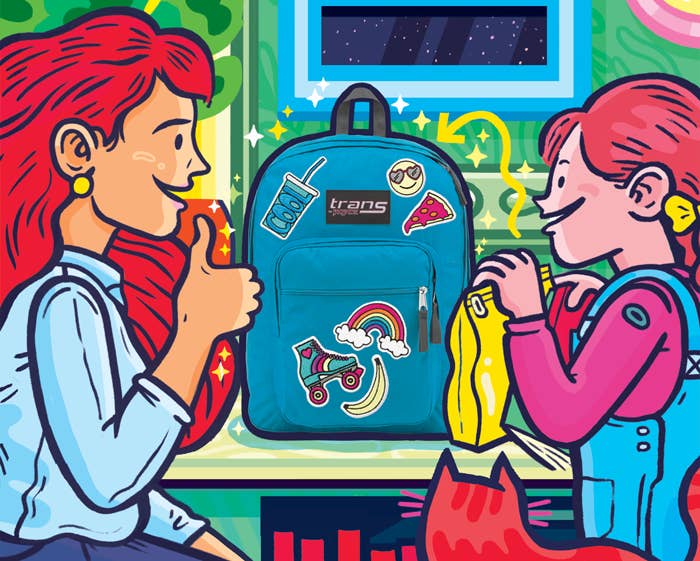 2.
Plan outfits for the next few days (with the weather forecast in mind).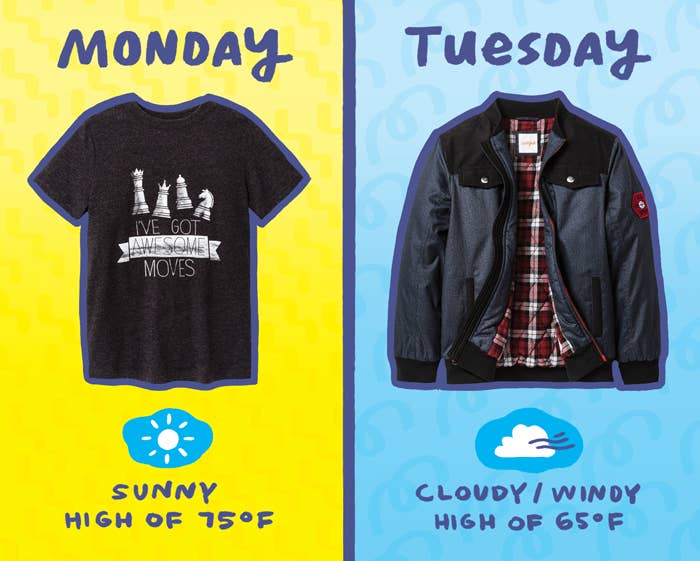 3.
And always have a backup outfit ready just in case.
4.
Don't forget to lay out accessories too!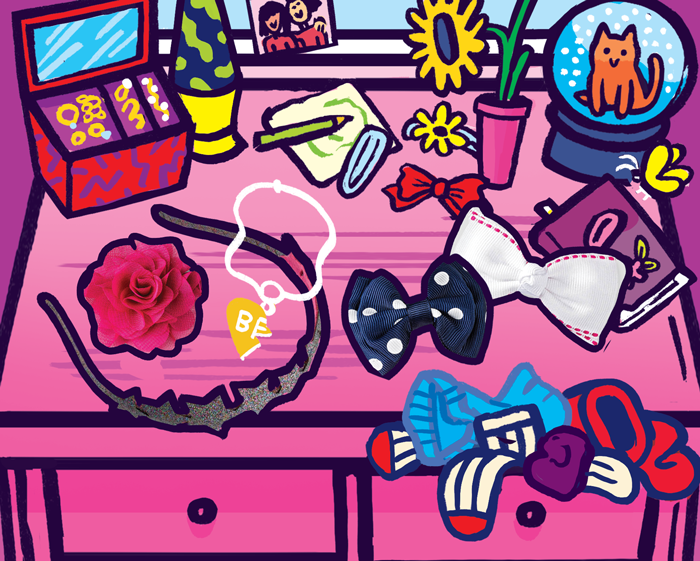 5.
Go over the family's weekly schedule as a team.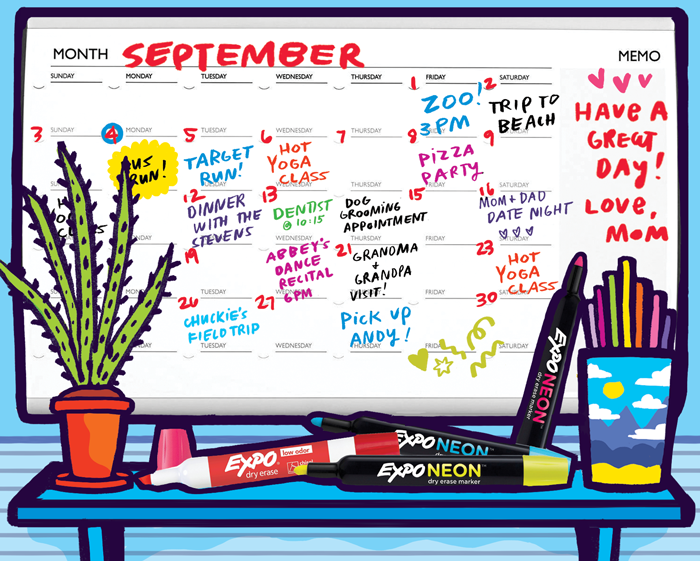 6.
Prep the next day's lunch together.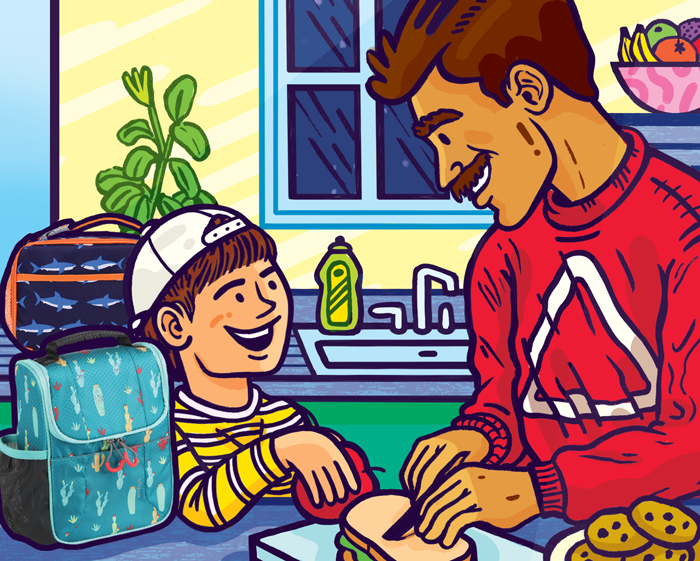 7.
Look over and review homework ahead of time.
8.
Check backpacks for any lost permission slips or assignments that need to be signed.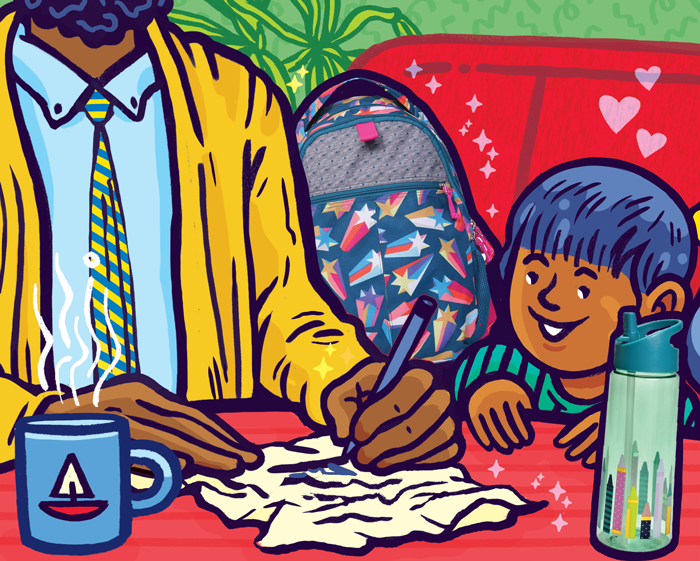 9.
Pack an extra lunchbox for after-school activity snacks on the go.
Illustrations by Kevin Valente
Product images courtesy of Target
Because a little prep today will save you a lot of stress tomorrow! Set your child up for a successful week at school with Target!