The Toronto mayoral elections are just around the corner, and the prospects of electing Doug Ford (brother to the infamous Rob Ford) as mayor has been described as "scary" and "WTF".
While he's been recently losing momentum to candidate John Tory, Doug is still sitting in second place. To be fair, most of the Ford brothers' support comes from the outer areas of Toronto, while downtown residents are more likely to have a different agenda.
When asked, most Torontonians we talked to were still undecided about their votes, but there was a resounding and instantaneous anti-Ford response: "Just not Ford," some said. Partly because they disagreed with some of his policies and platforms (pricey subway plans, anti-bike lanes) but mostly because they are still living in embarrassment of his brother's crack-smoking, homophobic, sexist, buffoonery past. They just want the media circus to end.
Just how scared? We asked Toronto residents what they would rather put up with than have another Ford as their mayor.
1.
"I'd rather have my dog poop in my house."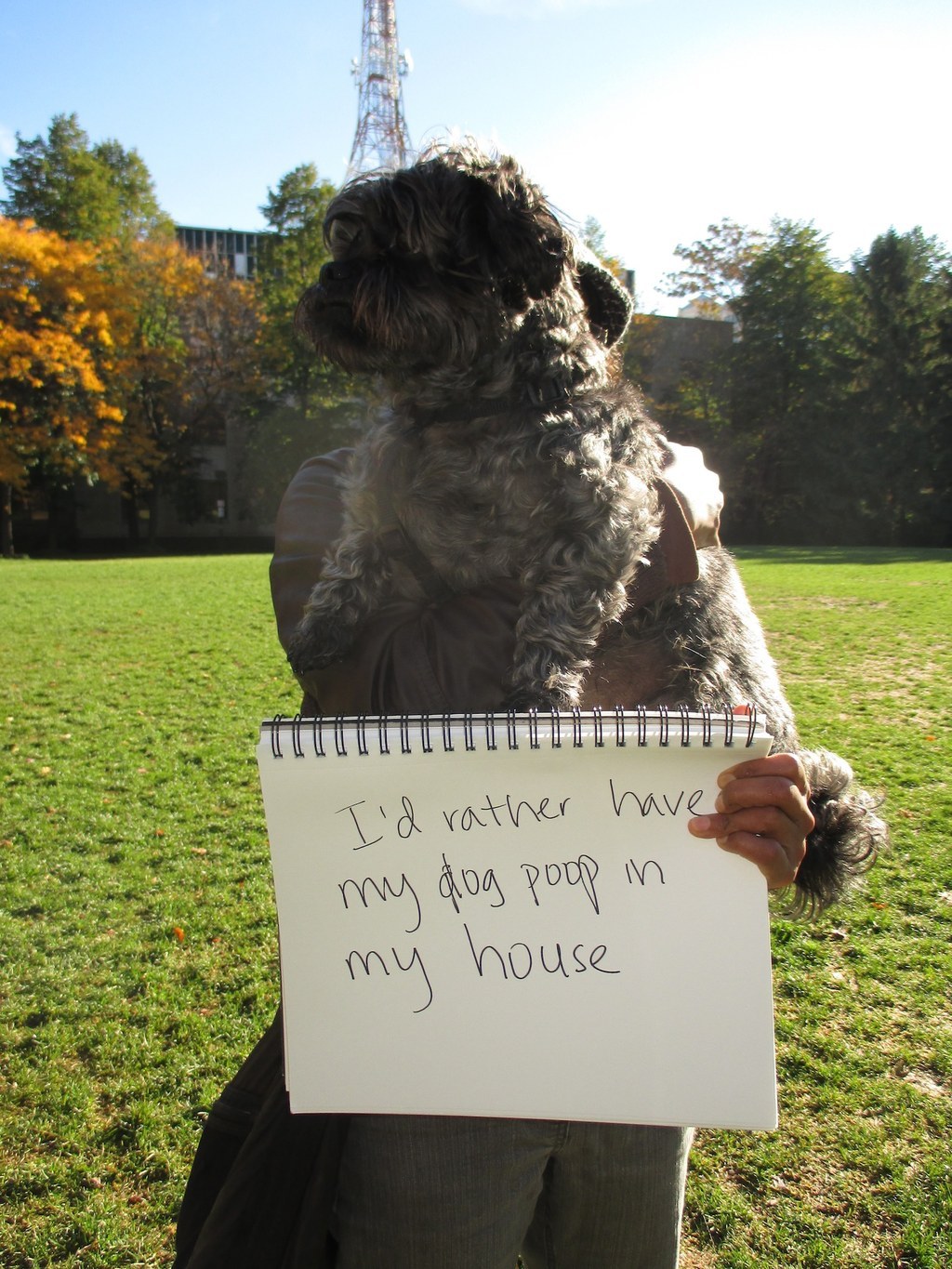 2.
This person would give up her addictions.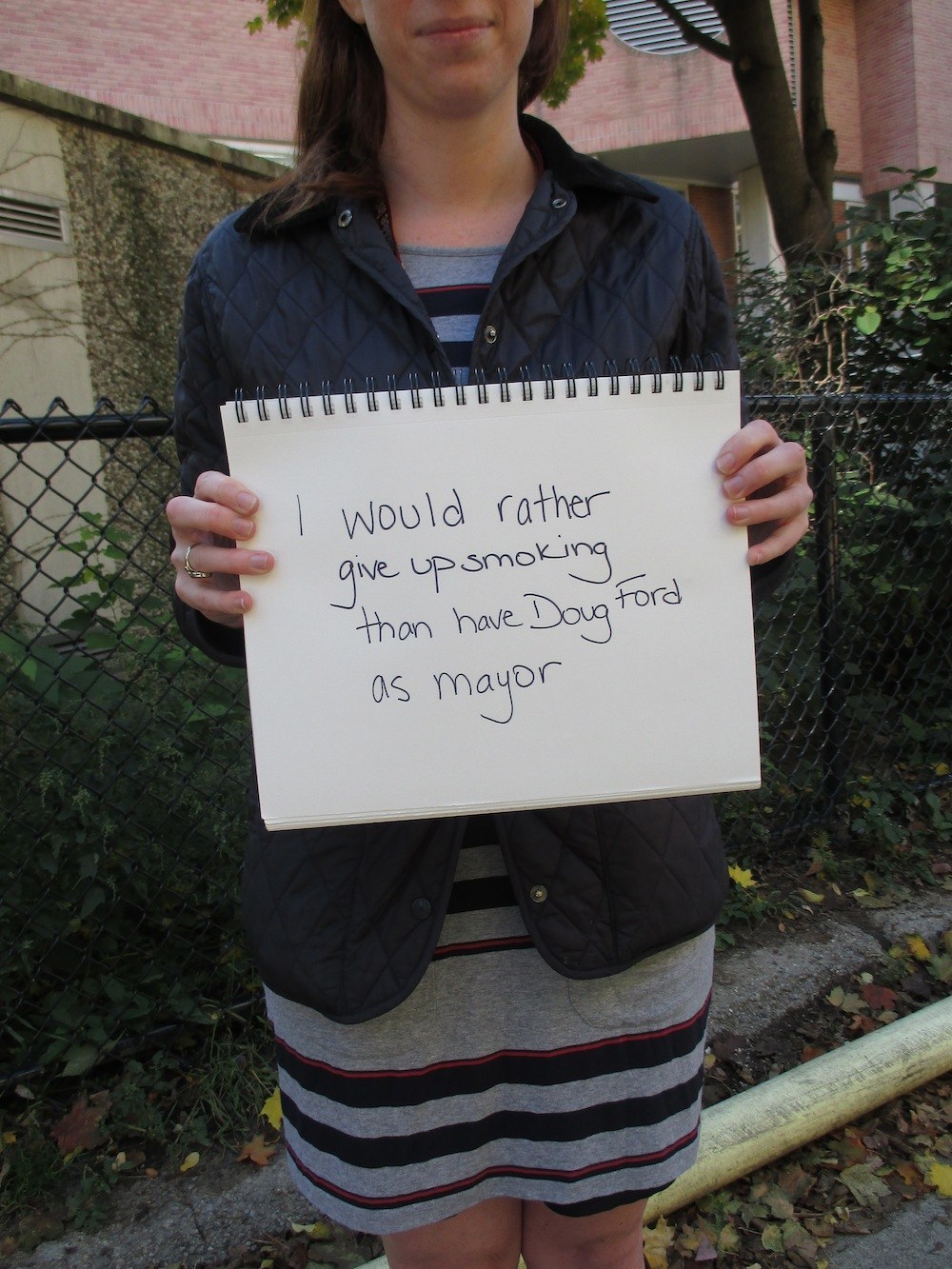 3.
This person would rather have Kanye and/or Big Bird on the ballot.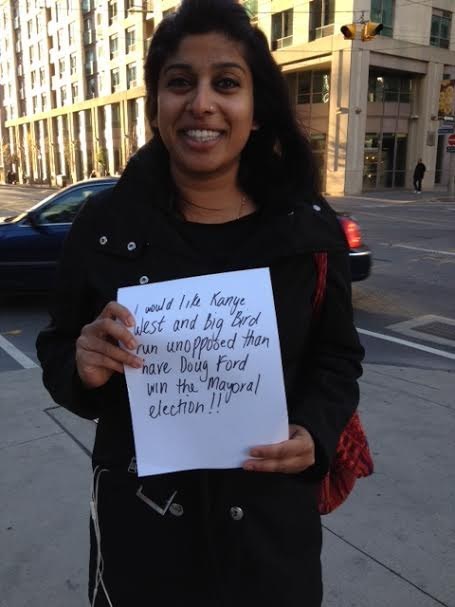 4.
And this guy Sharkboy.
5.
These guys would rather have no mayor at all.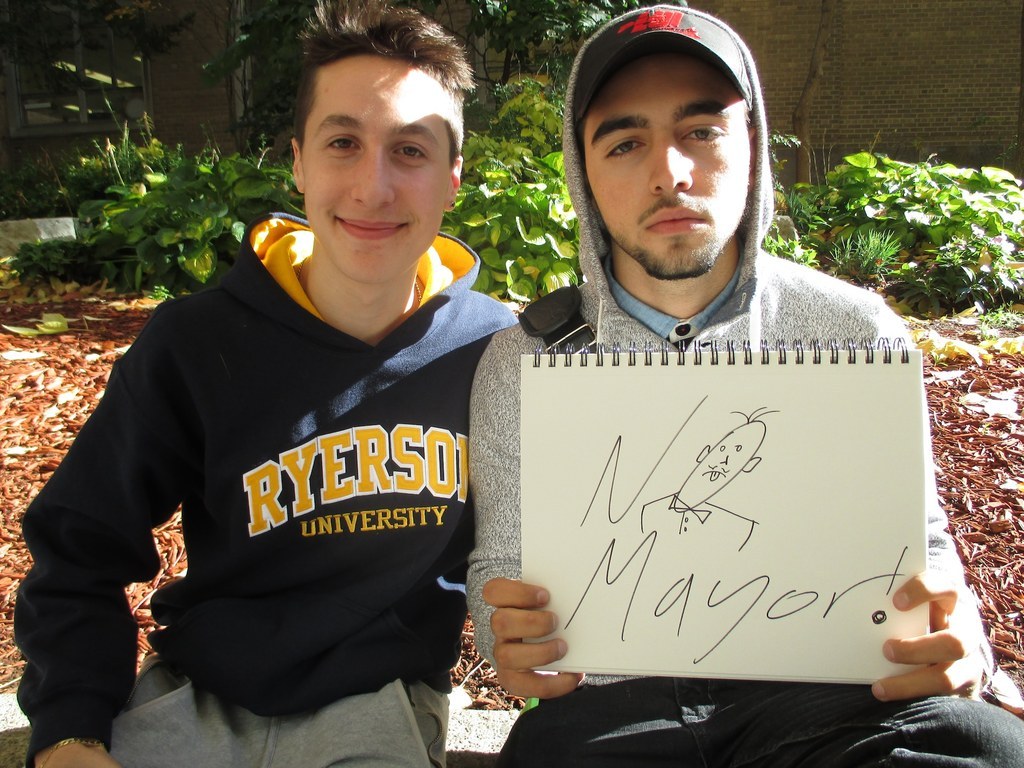 6.
Some say they would actually give up half their pay...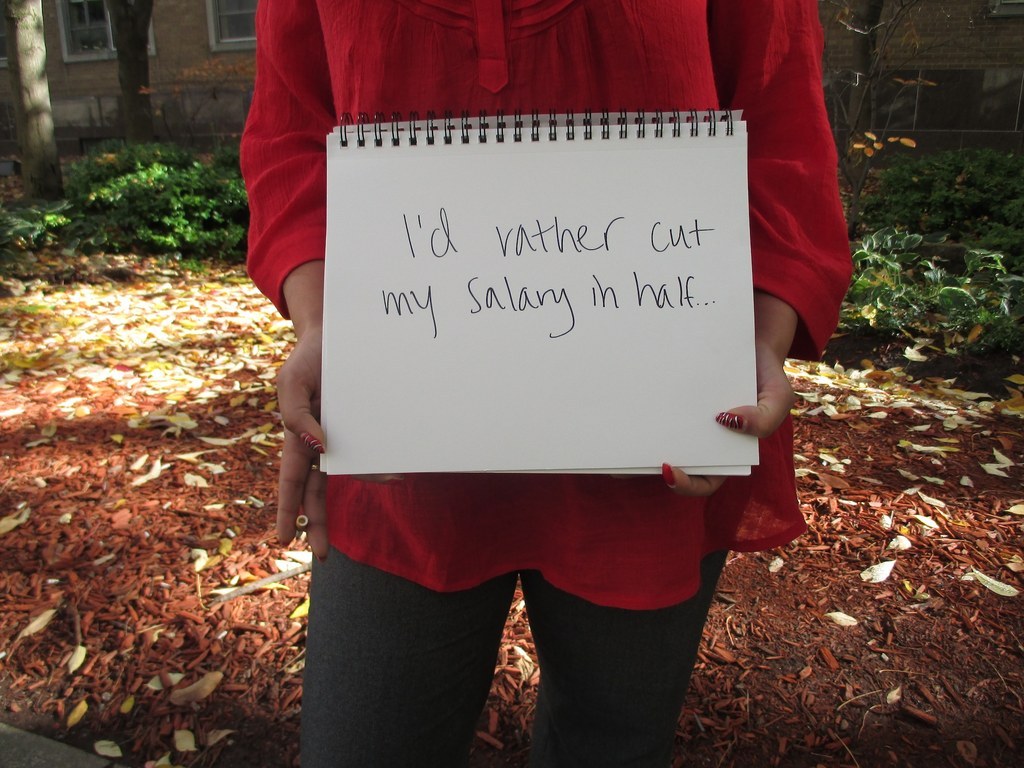 7.
...and/or while hearing nails screech on chalkboard.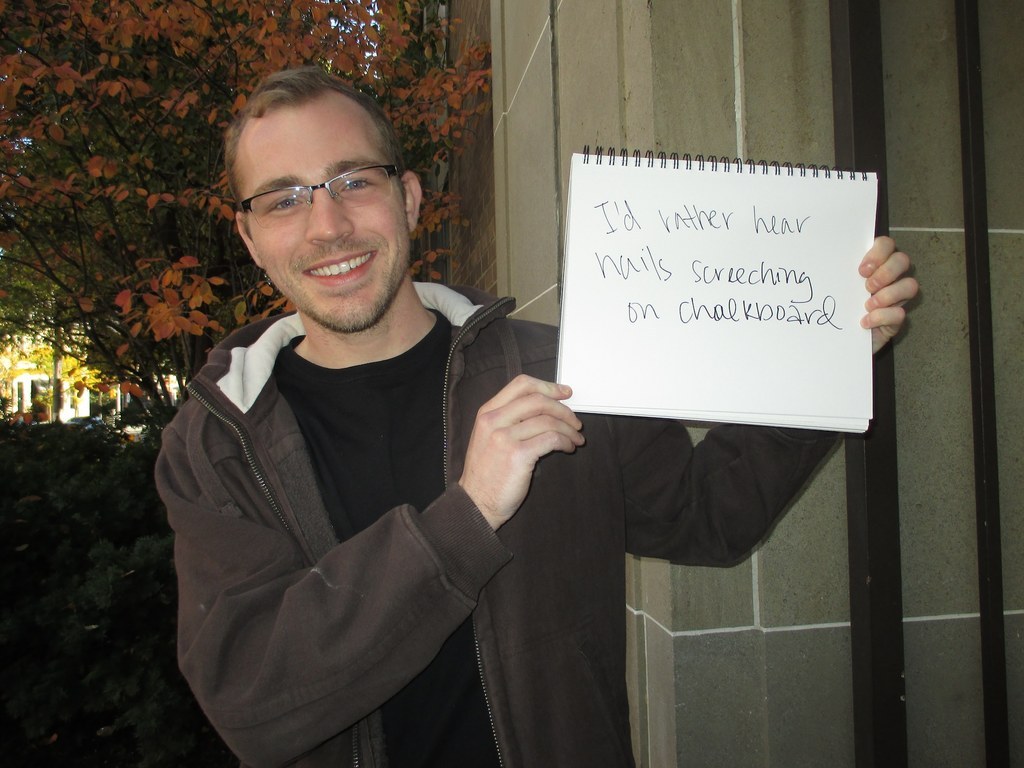 8.
One guy said he would BOTH eat live snakes (for the rest of his life)...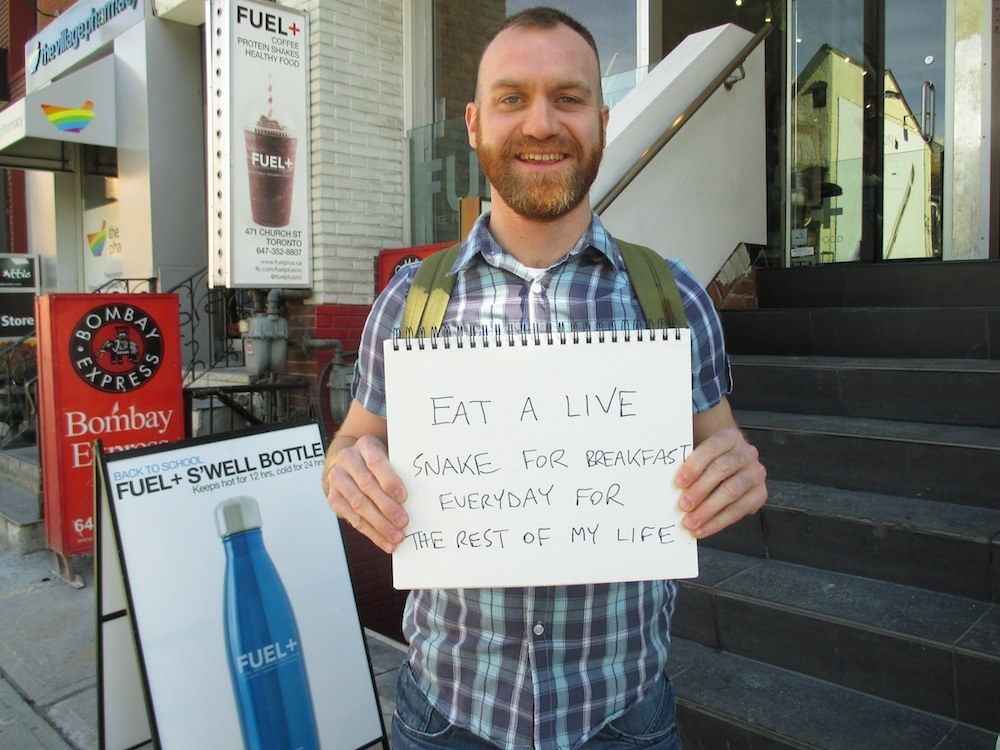 9.
...AND unabashedly vote for candidate Tory.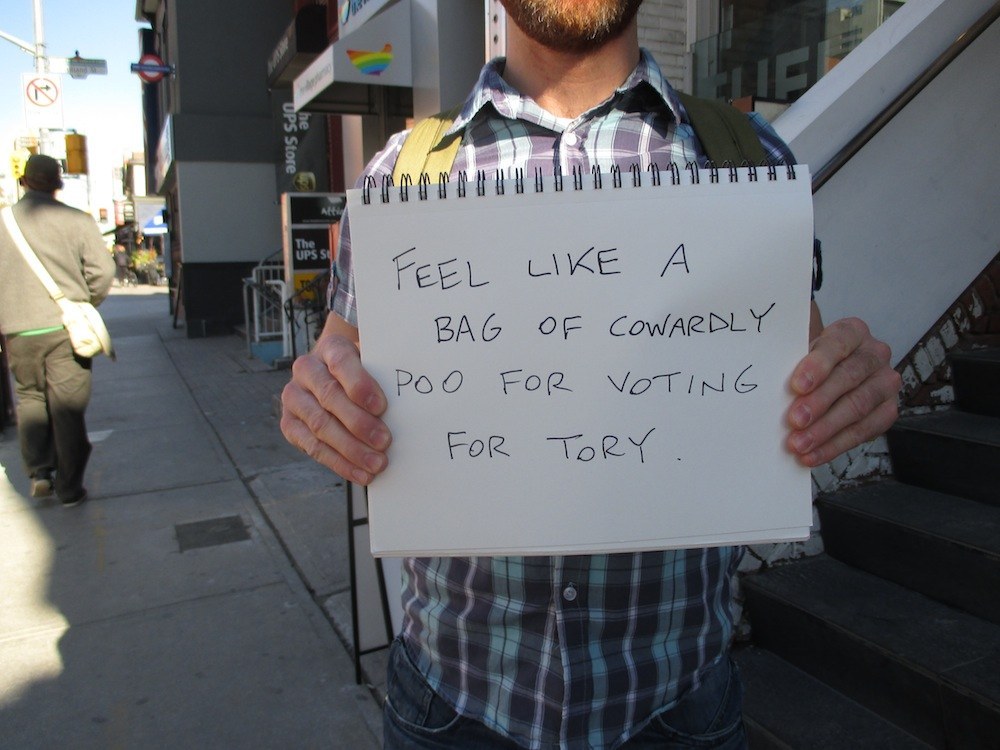 10.
(The anti sentiments were strong and disturbing.)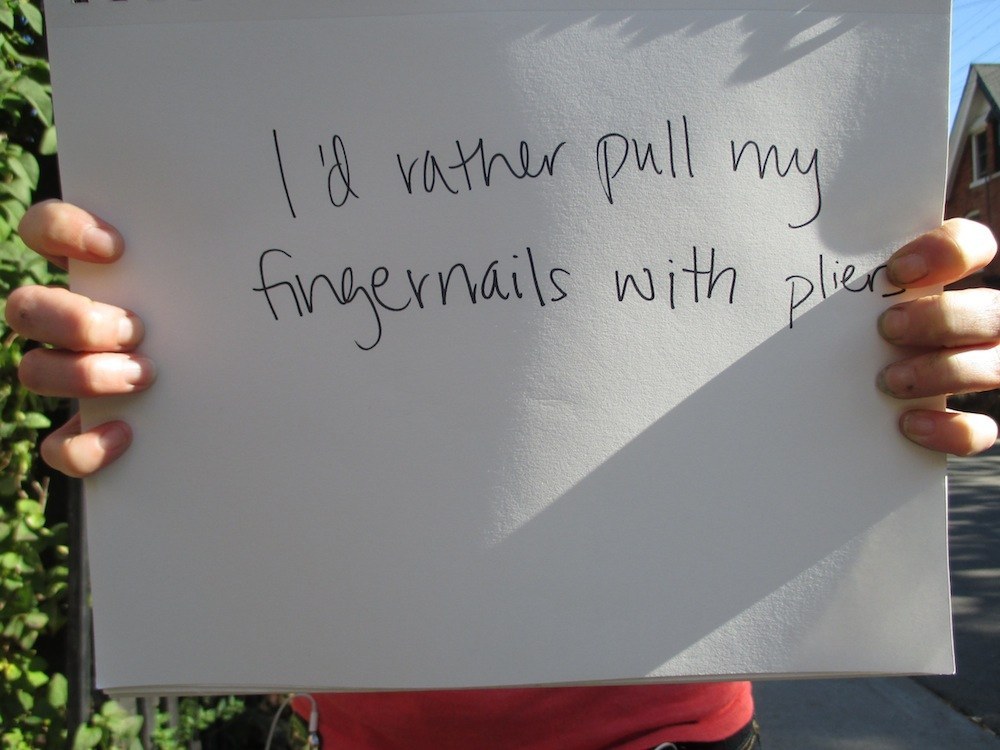 11.
"I'd rather sit in traffic for six hours than put up with another Ford."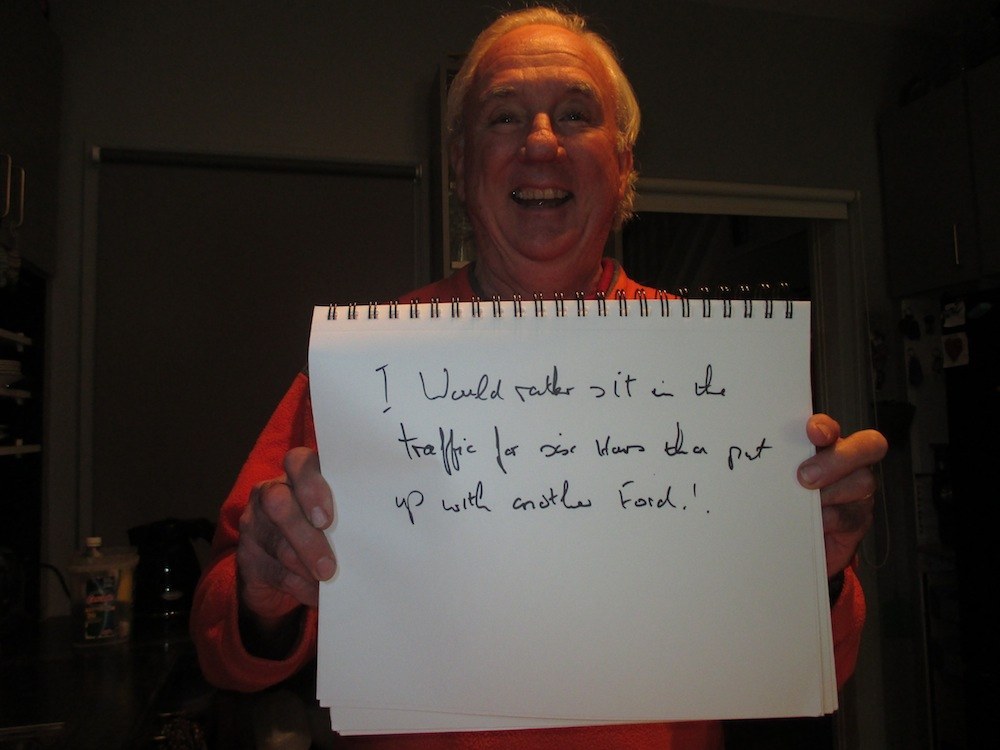 12.
This person said 6th graders could do a better job.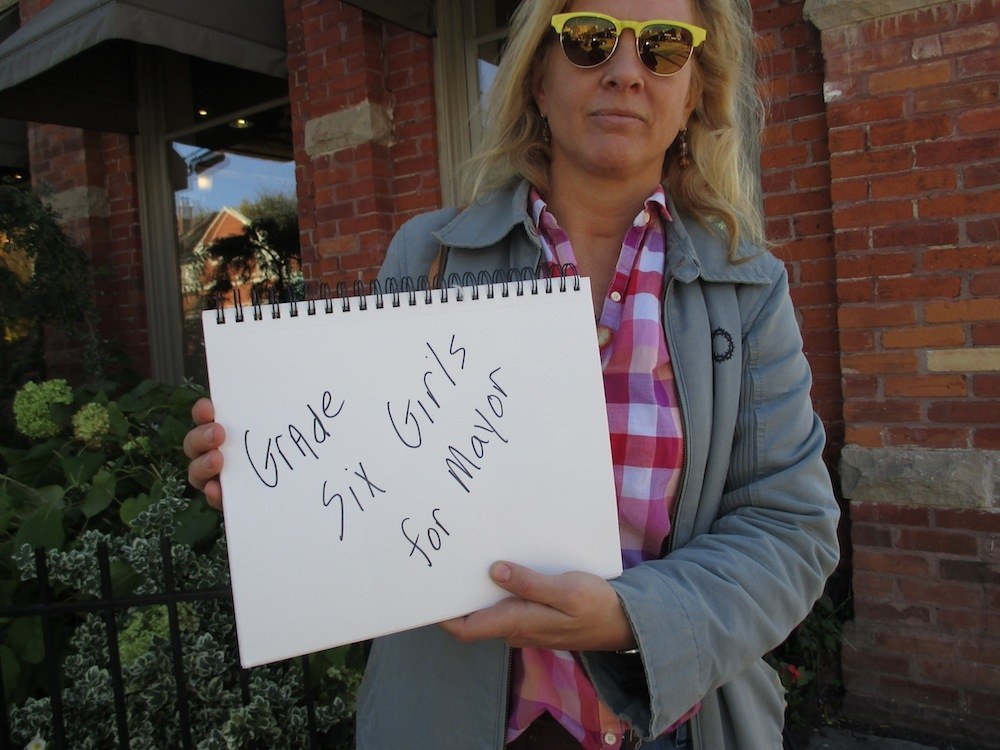 13.
Or a sandwich.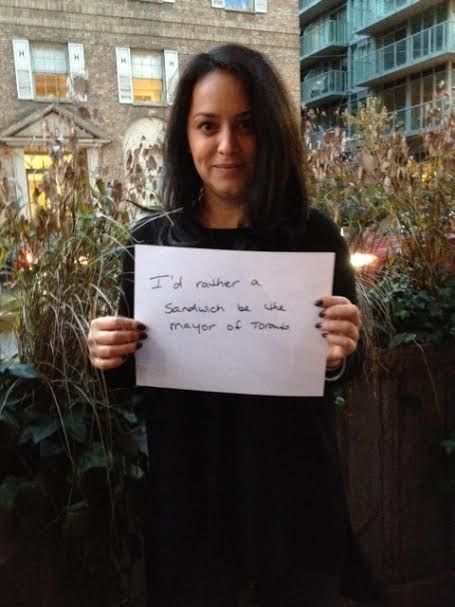 14.
Torontonians are clearly still reeling from humiliation, but they mostly want their city's notoriety to be off of the Ford scandal. And back onto the city of Toronto.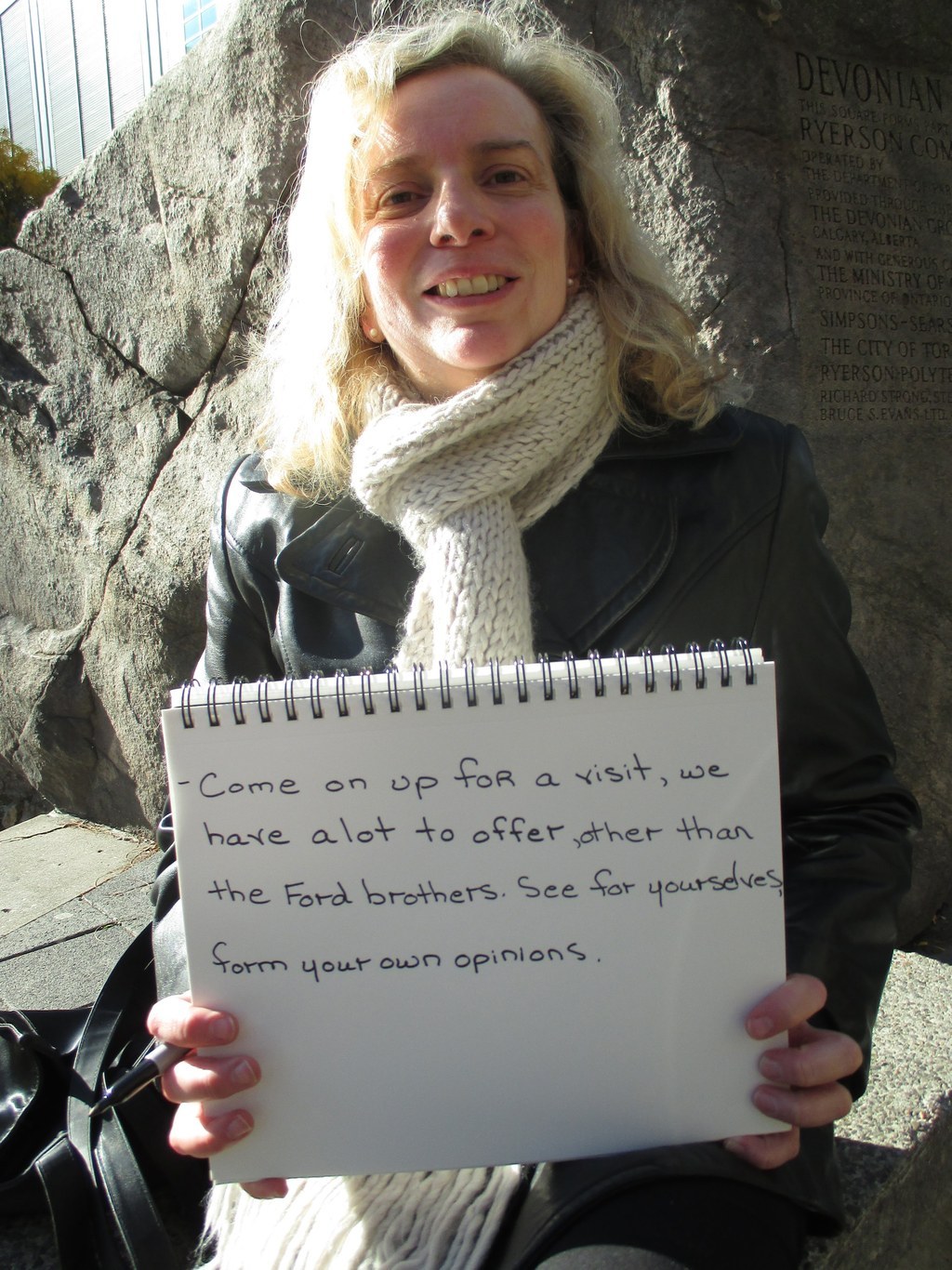 "We have a lot to offer other than..."