Someone Just Wrote A Hilarious Response To All The Pokémon Go Haters
"The world is a pretty horrible place at the moment, so what's wrong with people going out and enjoying themselves?"
by
,
Pokémon Go has brought out the best and worst of humanity. For (arguably) the latter, a man in Vancouver posted this sign outside of an apartment building telling players to "get a life" last week: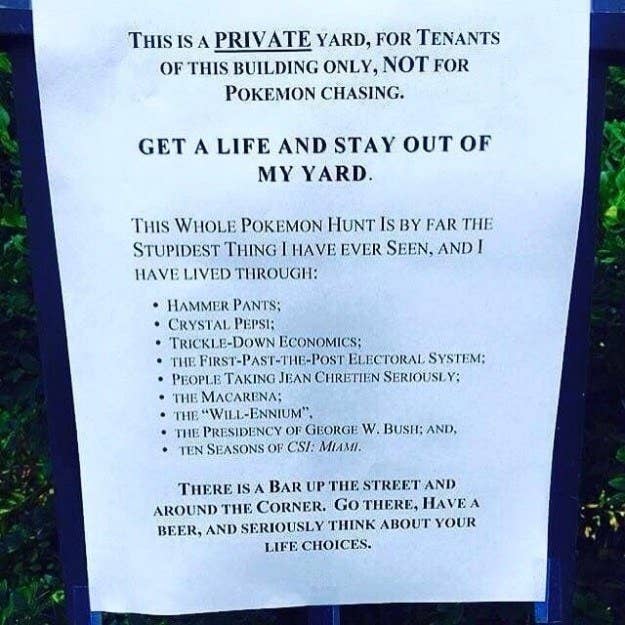 But one man became fed up with people who are fed up. Joe Heenan, a 42-year-old comedian from Scotland, posted his own hilarious lawn sign, telling players to "enjoy life" in response: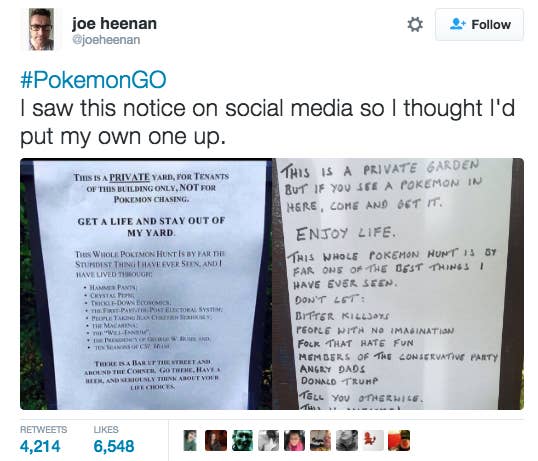 The epic rebuttal reads: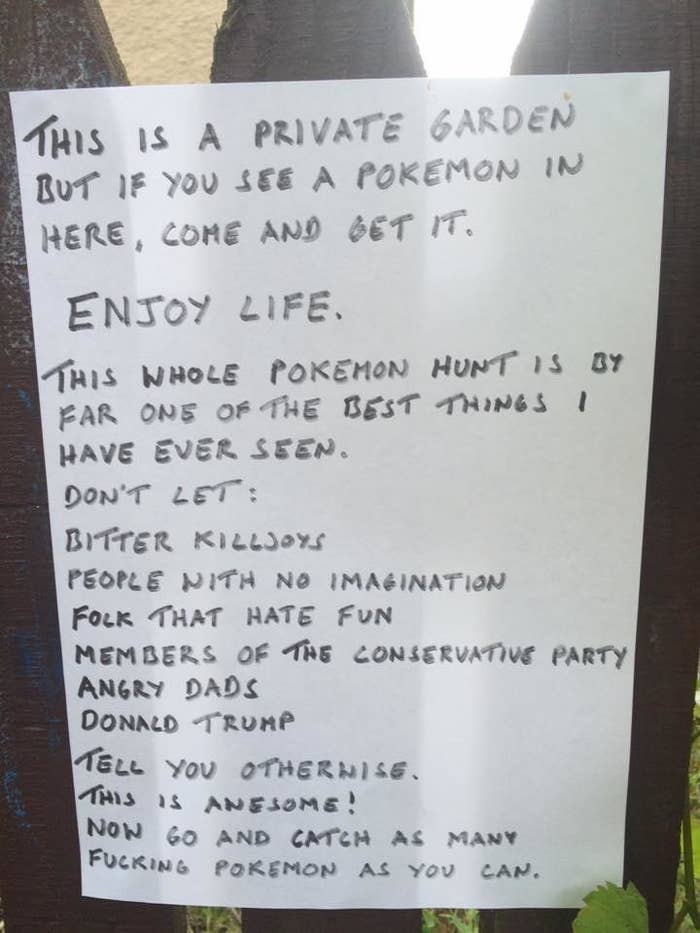 And people are praising Heenan for his sign, and reminding people of how "awesome" the game can be, too:

Heenan told BuzzFeed News that he didn't expect his sign to get this much attention. He just thought a positive message was needed right now.
"The world is too cynical a place now and I just thought a positive message is what was needed," he said.
CORRECTION
Joe Heenan is 42 years old. An earlier version of this post misstated his age.