The Canadian National Exhibition (aka "The Ex") has just kicked off in Toronto. Canada's largest annual fair has brought back its usual attractions and rides, but this year it's made an update to its bathroom signs.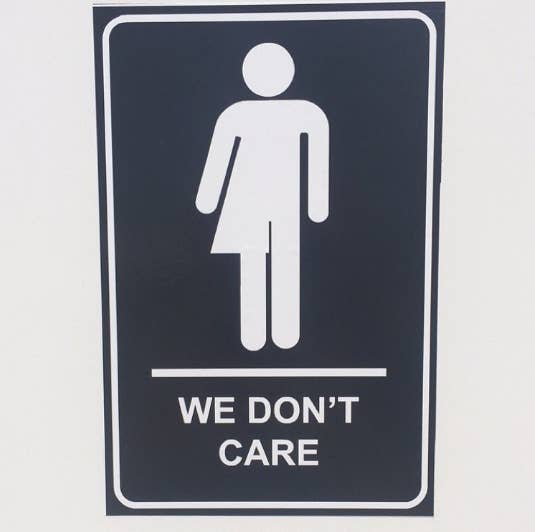 A spokesperson for the CNE told BuzzFeed News they were inspired by an article last month that featured gender neutral bathroom sign designs.
People are applauding the Canadian organizers for updating their bathrooms signs.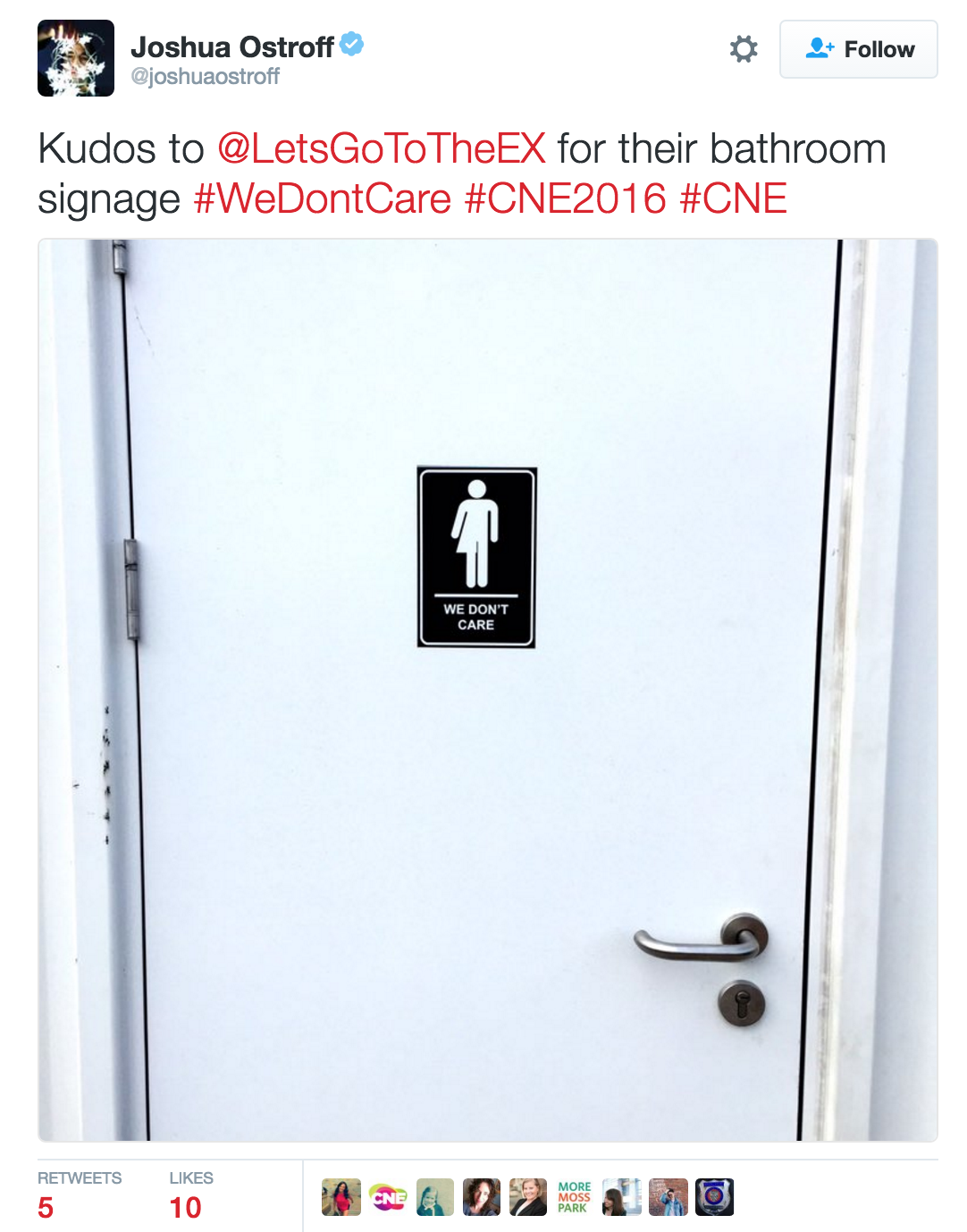 And calling it a "Canada" move. But the design was actually created by an artist in Kansas City earlier this year, and American businesses have been catching on as well.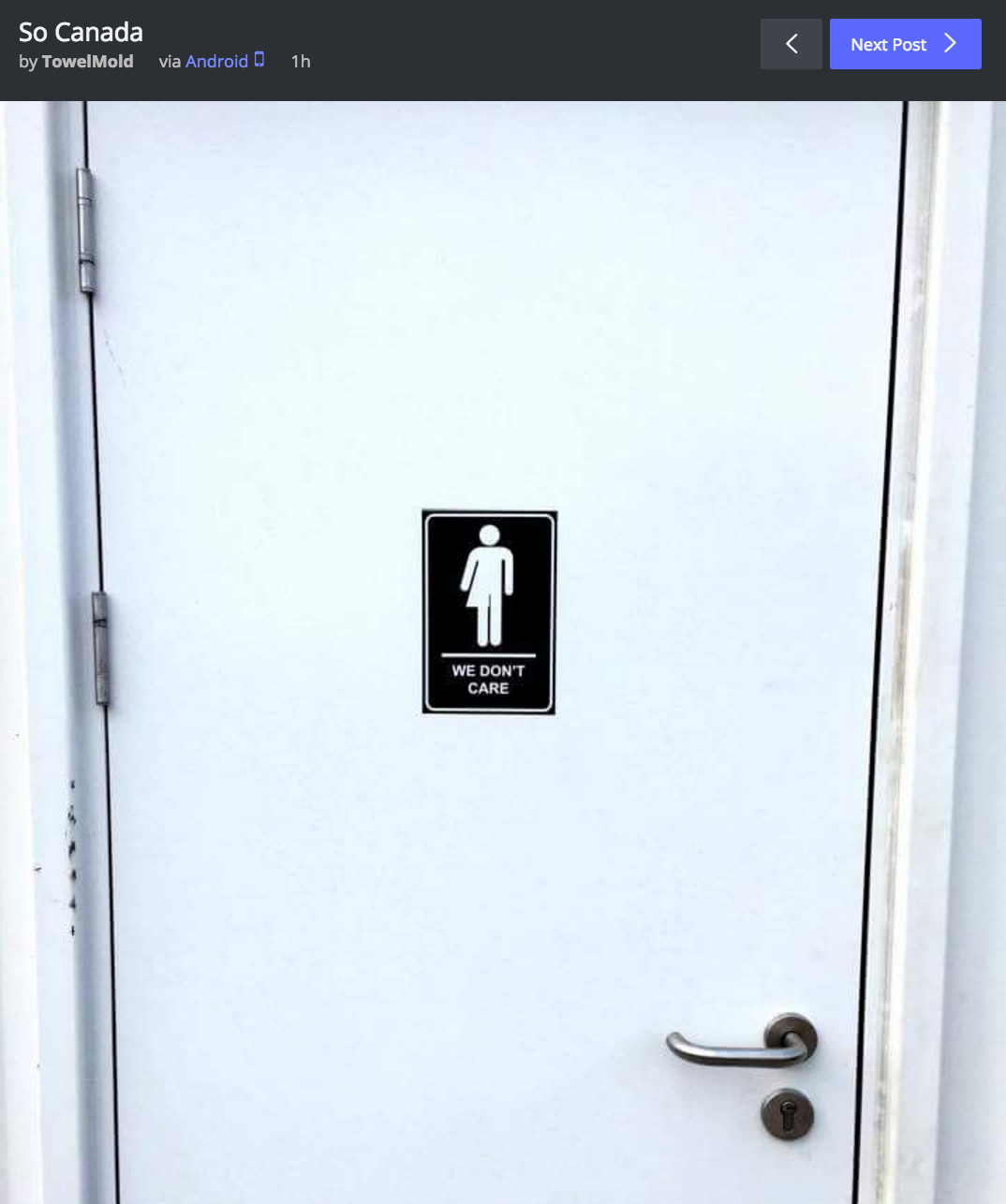 FYI, this is just one of CNE's great decision-making moments this year.