Danica is a 20-year-old from Ottawa, Ontario, currently attending the University of Toronto. She's also a talented artist and writer, and chose to include a doodle of herself in lieu of a photo.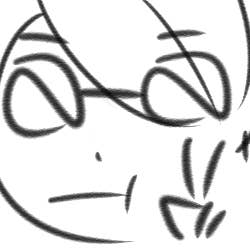 More pertinent, though, Danica told BuzzFeed News she has a real beef with horses. "All my experiences with horses have been bad ones," she said.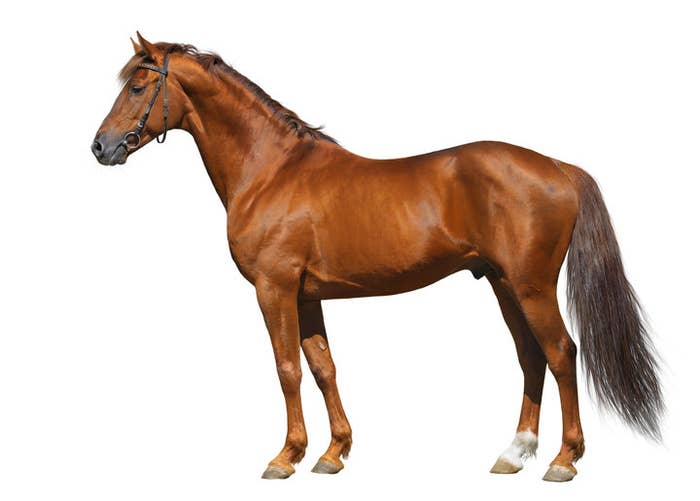 Anyway. This all culminated into a series of haikus she wrote about her disdain of horses that she actually submitted to the University College at U of T's official literary and visual arts journal, The UC Review. She entitled the haikus "Horses Are the Frat Boys of Farm Animals."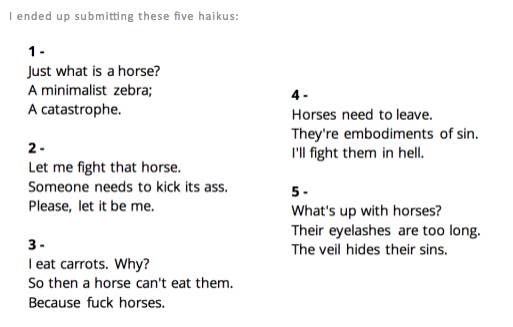 Danica also submitted a series of 10 similar photos of a banana peel, which she called "Banana Peels of Toronto."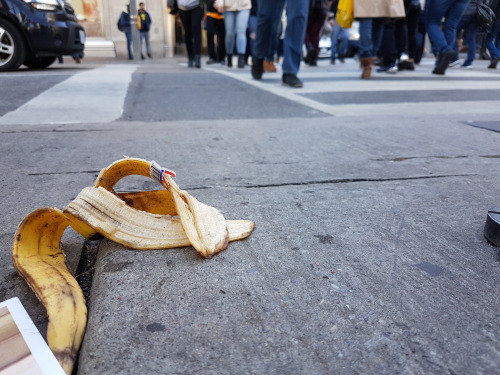 And shockingly to Danica, last week she received an official letter from the literary journal that "after long consideration," both her horse haikus and a banana peel photo were selected into the publication's winter edition.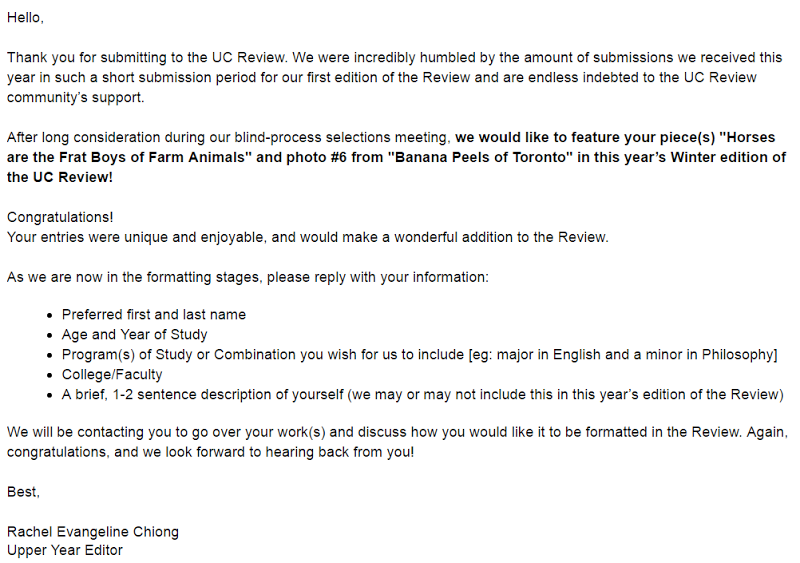 She said she "laughed for a good five minutes" when she saw the email in her inbox. But it was no fluke. The journal's editor-in-chief, Albert Hoang, told BuzzFeed News the team was "shocked" to receive such an entry, but ultimately found her horse haikus "hilarious" and "refreshing."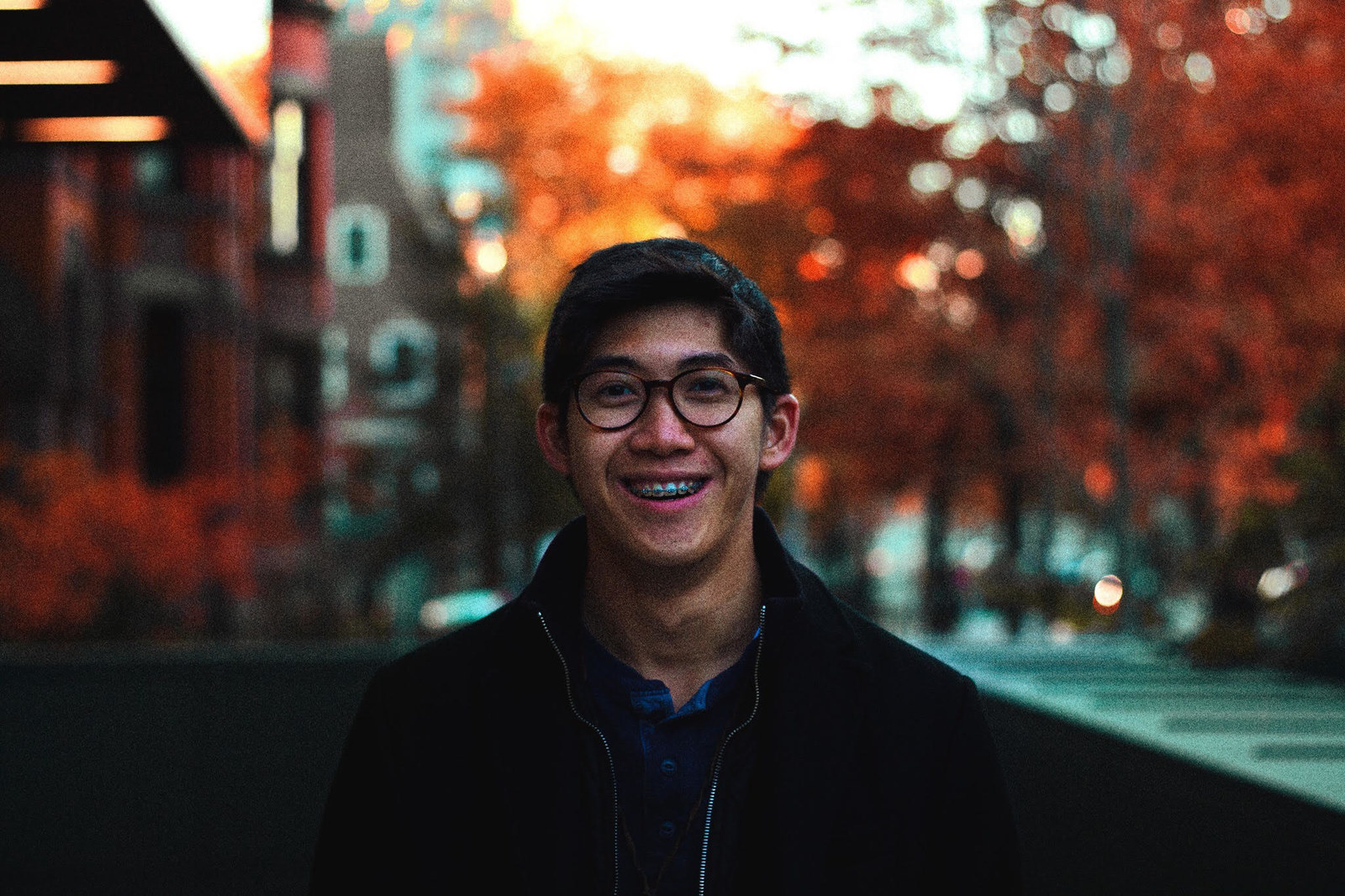 Danica, still astounded, shared this on her Tumblr and wrote that the email she got included "the best sentence I have ever read in my entire life." Her post has gotten nearly 25,000 notes so far.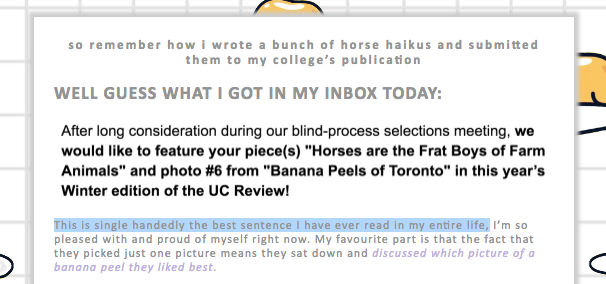 Danica said she's incredibly happy and humbled that her work was noticed — and "not just for the validation," she said. "One of the most important things to me is being able to make people laugh."