Esta foto genial de un concierto reciente al aire libre de Zedd está creando titulares por su... solo bromeaba. Noticias falsas. No es una foto de un espectáculo de Zedd, o un local de EDM.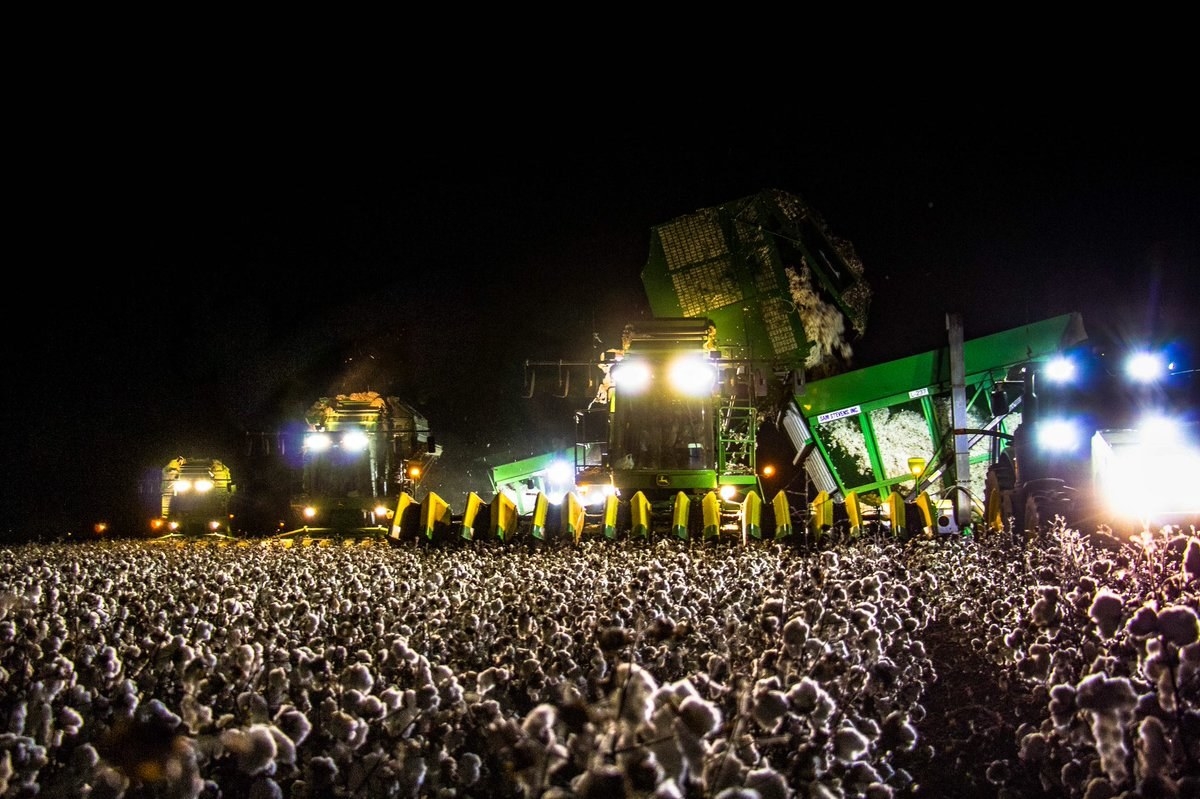 Aún así, la foto del fotógrafo de Texas, Micah Horn, tiene a miles en internet viendo justo eso, después de que un amigo la compartiera la semana pasada.
"¿Cuál festival es este?"
Las personas se formaron varias opiniones, sin estar seguras de lo que estaban viendo. Algunos dijeron que incluso le aumentaron el zoom para investigar (y después se sintieron bastante ridículos por eso).
Si has estado reflexionando sobre la foto y estudiándola, puede que te hayas dado cuenta de que es una foto nocturna de un campo de algodón, con tres tractores grandes en perspectiva en el fondo.
Horn tomó la foto porque su amigo, Brandon Brieger, estaba manejando uno de los tractores esa noche. Brieger es estudiante universitario y agricultor de algodón de Ropesville, Texas, y un aspirante a fotógrafo. Él le dijo a BuzzFeed News que compartió esta foto de Horn, entre otras fotos de cultivos, "para educar a la gente sobre las prácticas de agricultura actuales".
Los amigos estuvieron supremamente sorprendidos por todo el revuelo que causó esta foto, considerando que muy frecuentemente ellos comparten fotos panorámicas del campo donde Brieger trabaja.
La gente aún se está encontrando la foto de Horn, y compartiéndola por Twitter, Reddit, y Facebook (incluso en las páginas de EDM, de manera graciosa). Se ha vuelto enormemente viral en todas las plataformas.
Y en varios idiomas.
"Sinceramente me hizo reír", dijo Brieger, al ver todas las reacciones. Sinceramente, y verdaderamente, es difícil distinguir la diferencia en 2017 (la foto a la derecha es de un espectáculo real de Zedd, que Zedd compartió).
Este post fue traducido del inglés.
Looks like there are no comments yet.
Be the first to comment!