Canadians Are Going Crazy Over Jose Bautista's Savage Bat Flip
A touch melodramatic, but IT ALSO LED TO A JAYS WIN!!!!!!
The setting: a tense and tied do-or-die Game 5 matchup between the Toronto Blue Jays and the Texas Rangers. Then something historically bizarre happened — which we won't get into right now, but the Jays were down and ish was tense.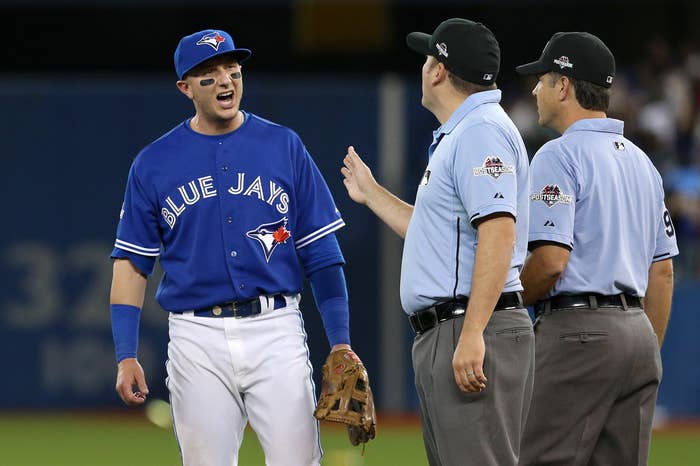 BUT THENNNNNNNNNNNNNNNNNNNNNNNNNNN
Here it is again if you'd like to be reborn:
And, idk, people kind of reacted to it I guess.
On a...sexual level.
#JoeyBats became a trending topic in Canada, and all of Canada became lit.
If you were watching, here's an exclusive angle of the bat flip you might have missed:
In short: 0-100 real m'f#$king quick.
Live footage of Canada right now: