The Internet Is Literally Shipping Justin Trudeau And Barack Obama Together
"Trubama." We are so messy.
The context: Canadian Prime Minister Justin Trudeau is on an official state visit to Washington to meet U.S. President Barack Obama. Pretty standard, eh?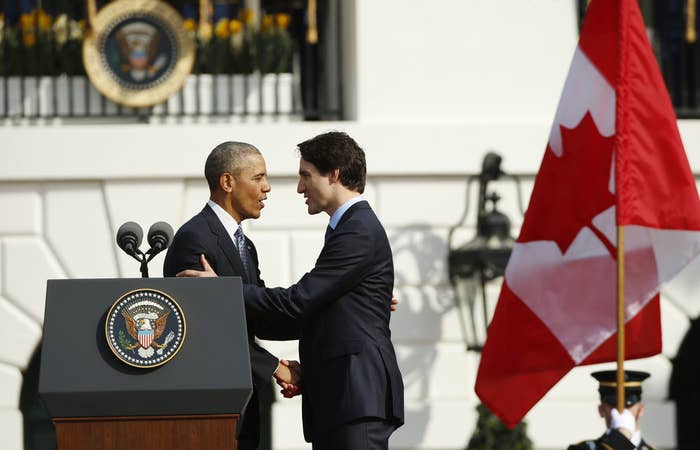 ...Well, what ensued: A bunch of adorable photos cropping up of the two handsome, neighbouring leaders and their budding ~bromance~. And people could not handle it.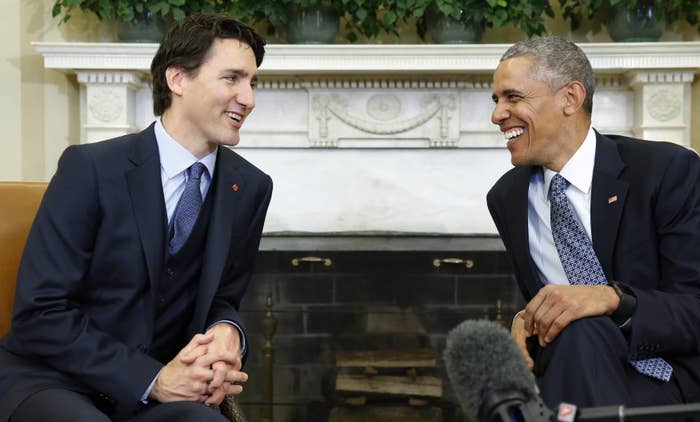 Because they are now officially shipping them — YES. THE HEADS OF STATE.
With ship names and all. (It's #Trubama, by the way.)
And gleaning all sorts of meaning and fantasy.
And making them relationship goals.
Because there is not a length people will not go to.
So you know what comes next: fanfic. We are now officially crossing borderlines.
The U.S. of Eh <3.