It's the confusing in-between season of Winter and Spring in Canada ("Sprinter"), and a guy from Toronto has posted a harrowing tale of just trying to get to his front door.
He sent BuzzFeed Canada this photo to help paint the setting: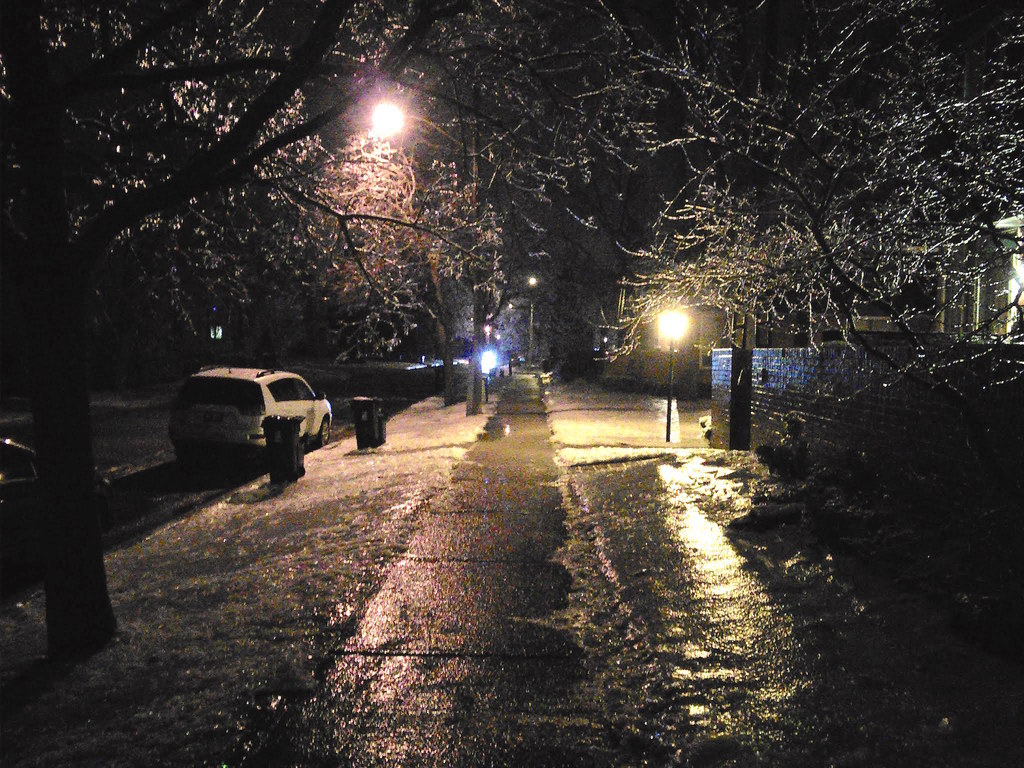 So, last week, the dude texts his friend 'cause he literally can't get home. Everything was frozen, and then refrozen.
His friend suggests calling out to his neighbours to throw him a line. But it's late. "Fuckin Canada."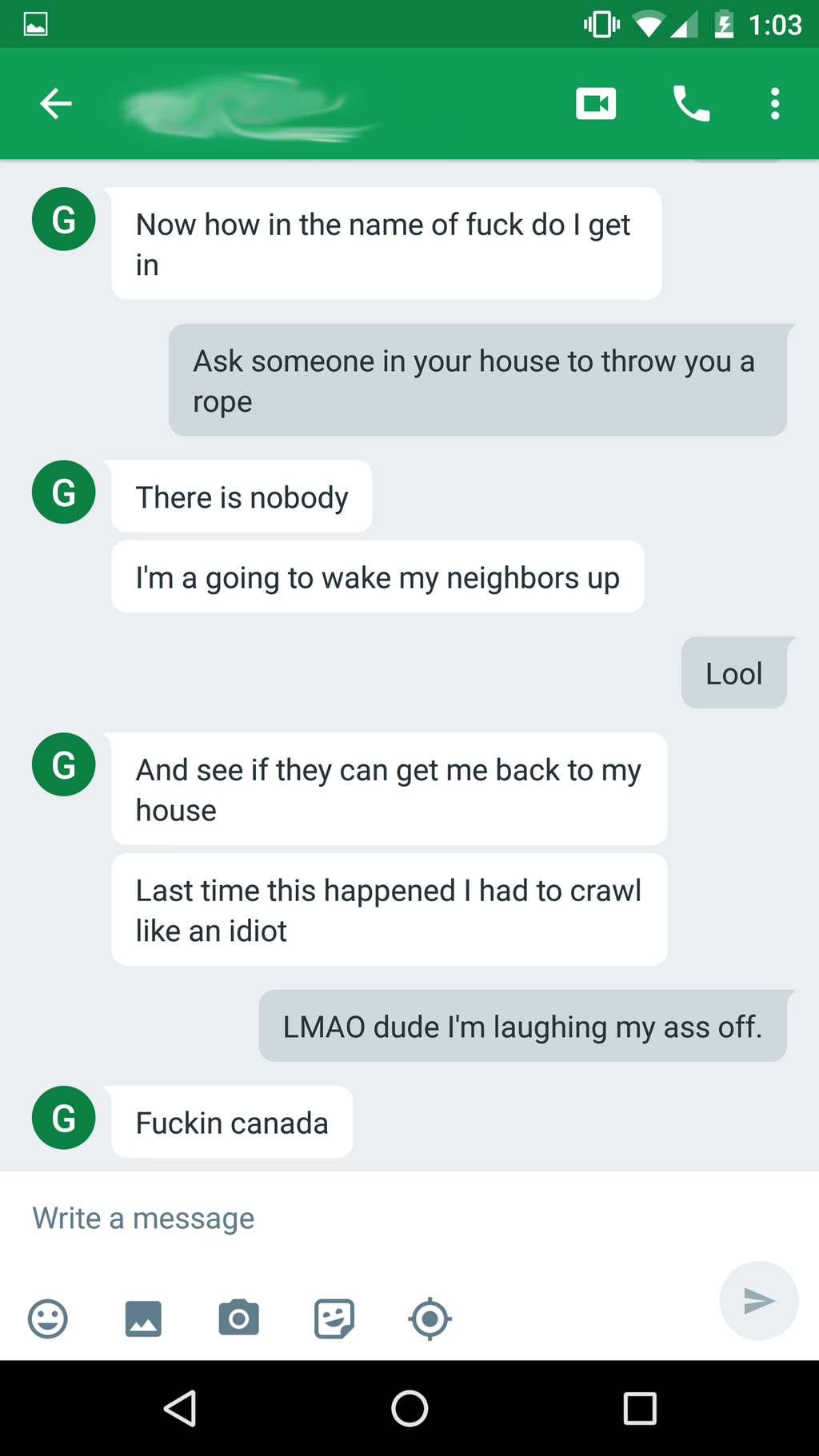 The guy chucks his bag across the ice — it makes it. But he's still stuck. His friend then suggests to just fuck it, and take a huge leap (of faith).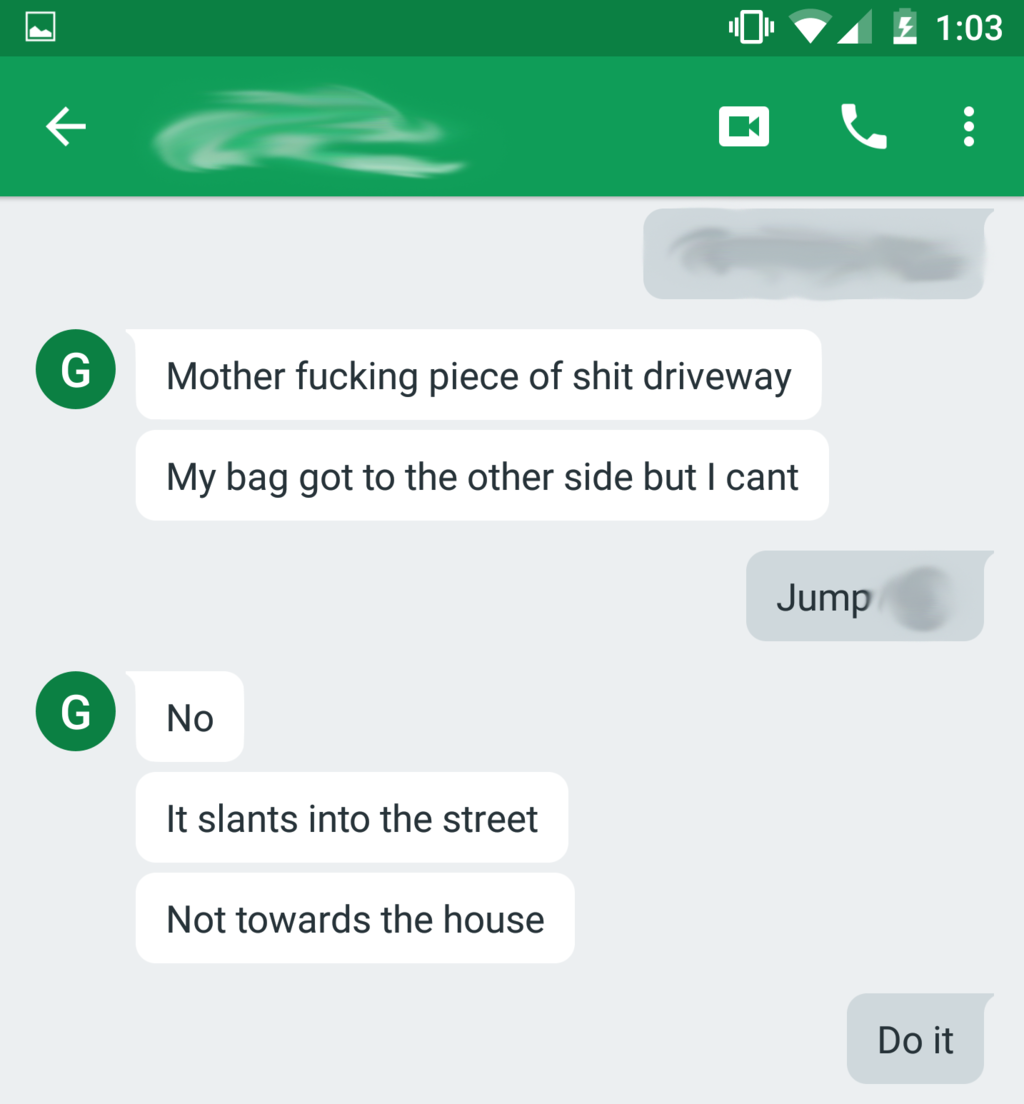 Then, apparently, he flagged a driver down and was taken up the driveway to the garage. But... now what?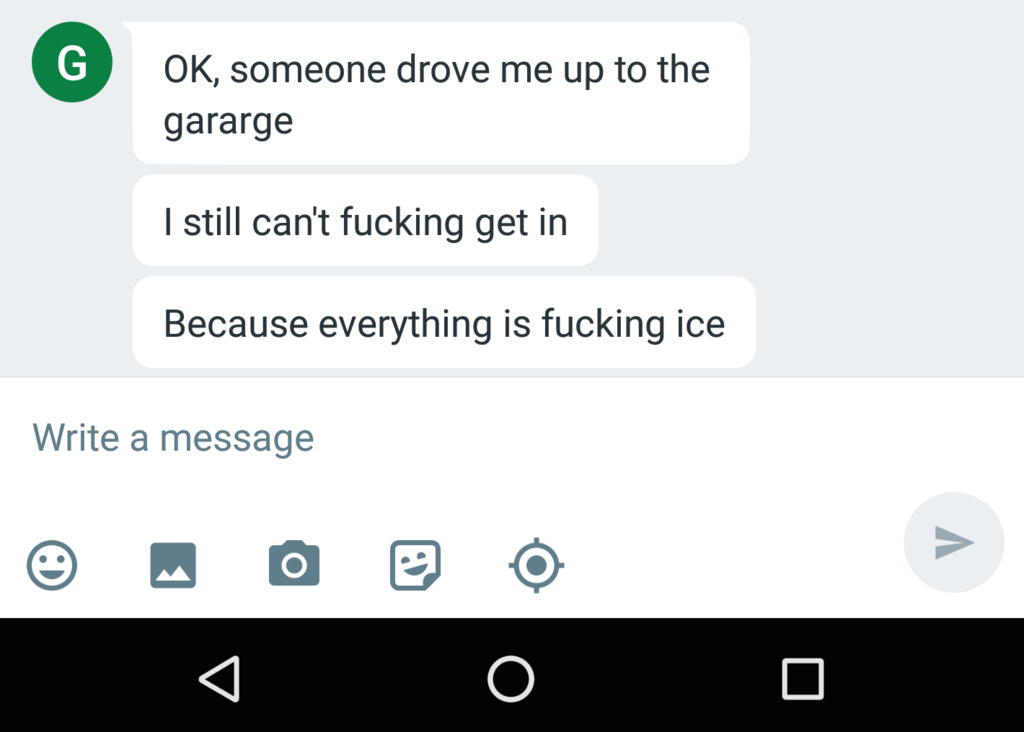 Meanwhile, his friend is CTFU. But he's about had it, he's cold, and now he really needs to use the washroom.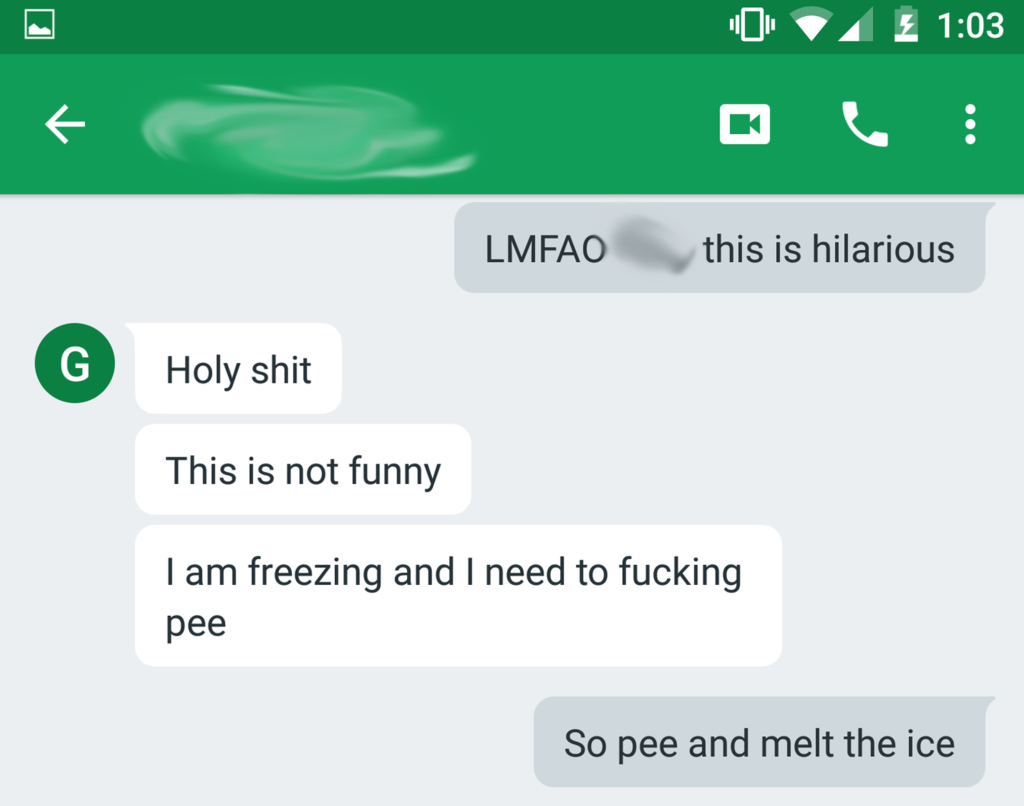 But in the most Canadian plot twist, he finds a pair of ski poles at his house and proceeds to stab the rest of his way to the front door.

The friend has confirmed to us that the guy "did make it to his home" with the aid of the ski poles. And advises other Canadians with slanted driveways to "invest in a heated driveway."
"It would be a lot safer and more convenient, lol."