Customized M&Ms: Usually intended for cute party favours or milestone gifts.
But not for Henry Birdseye, a 31-year-old product designer from Chicago, who first — as a joke — personalized some M&Ms about "apologizing for accidentally macing my stepdad" on their website.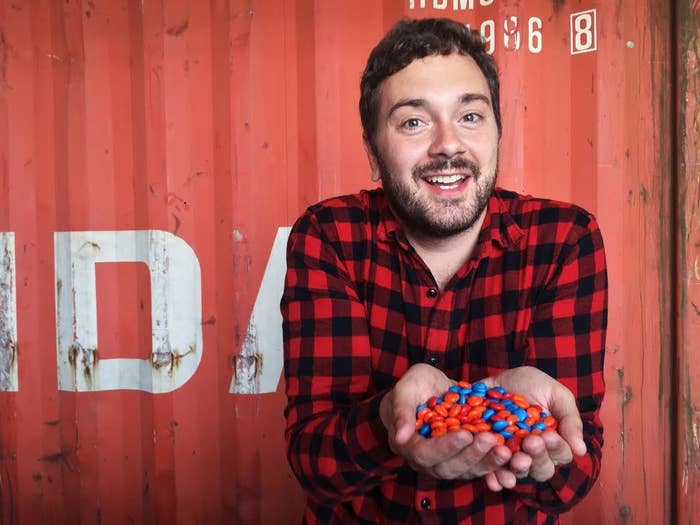 He then posted the — again— joke to Tumblr.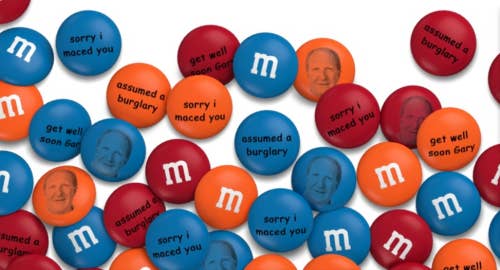 After realizing you can print faces on the candy, he said he "did a Google image search for 'old man polo thumbs up'" and settled on "this handsome fella."
So where most of these jokes usually end, Henry took it one giant step further and actually got them made. He paid $60 for two pounds of these M&Ms.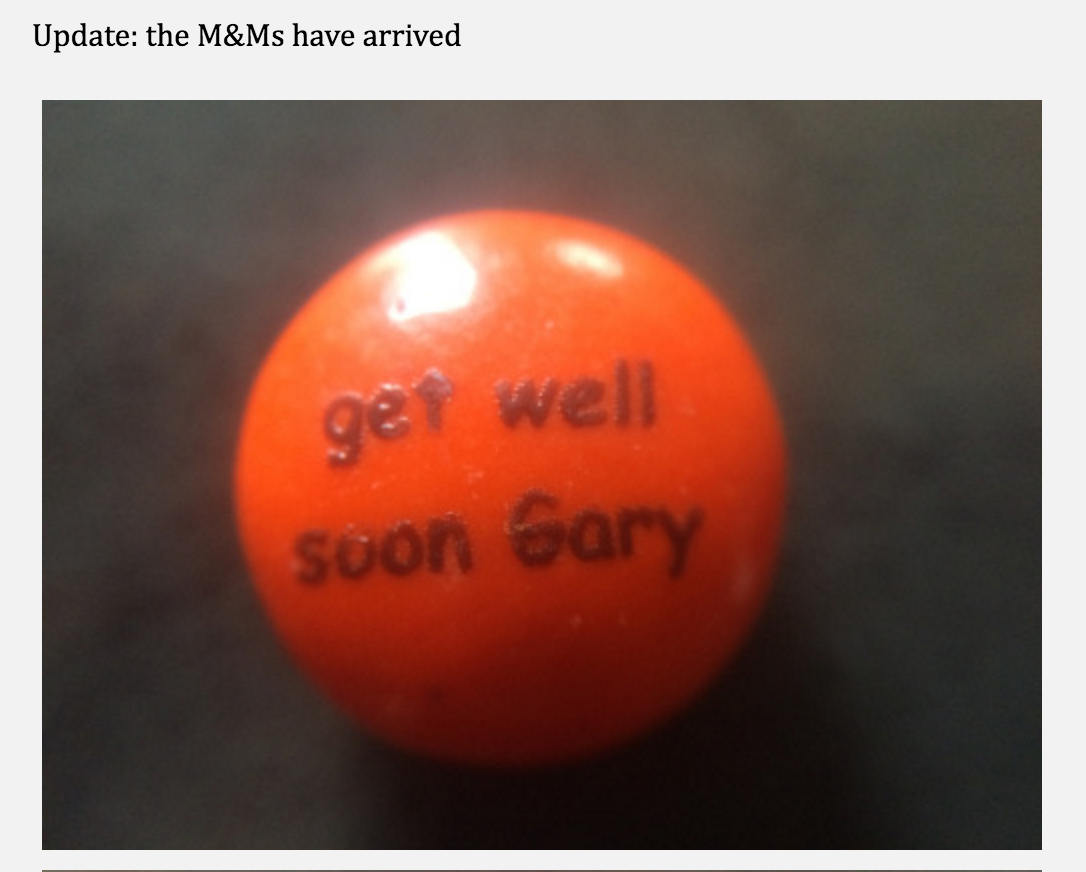 "This all happened in less than a half hour, by the way. I work fast and stupid."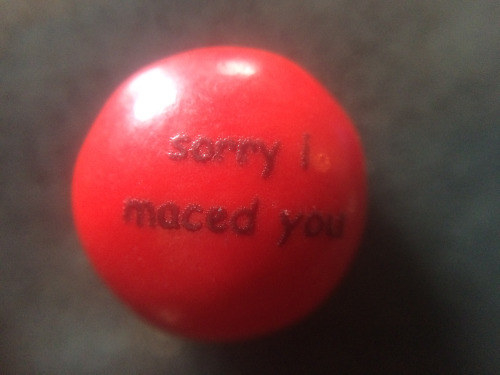 Henry now has no idea what to do with them, so he's been putting out bowls of the M&Ms in his office.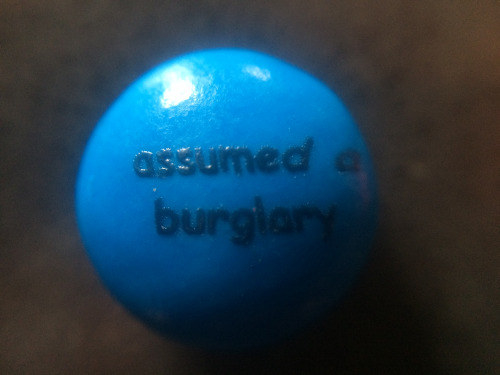 And the best part? Henry tells us not a single co-worker has noticed what's on the M&Ms.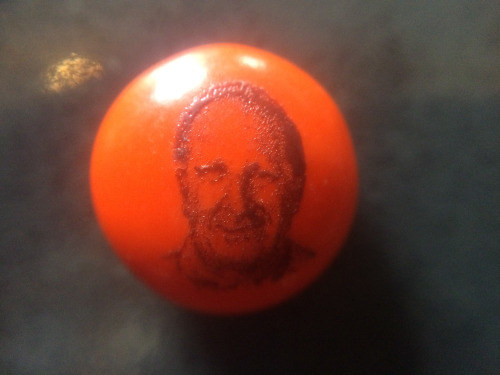 If you have recently, or at any point, accidentally maced a stepfather, and his name is Gary, Henry's got some make-up M&Ms for you.