It's only been a month since Canada's maritime provinces were slammed with one of the worst winter storms in history. The aftermath looked insane.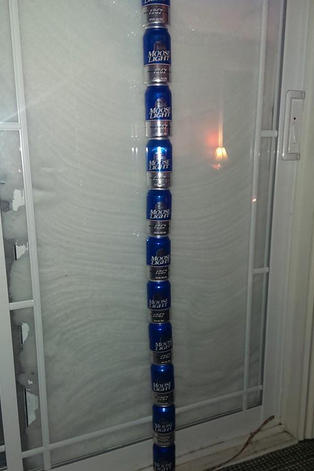 Well, they just got hit AGAIN. This time, up to 50 cm of snow is expected to dump over the eastern provinces.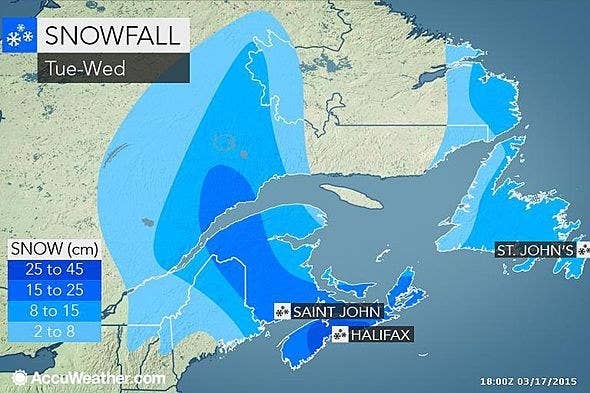 And Atlantic Canadians are just, so, over, it.
1.
People have even begun tweeting their dismal photos with the hashtag #WinterISurrender.
2.
3.
Someone has even waved the white flag of surrender.
4.
Tuesday's St. Patrick's Day was preeeettttttty much cancelled.
5.
And they were just left with the horrifying reality around them — once again.
6.
Residents have compared this to the Canadian edition of the Hunger Games.
7.
Here's a photo of someone's windshield wipers amid the snow.
8.
Here's a photo of someone's house from their own streetview.
9.
People are still getting to work.
10.
However which way they can.
11.
Snow has covered every surface, erasing all local landmarks and semblance of civilization.
12.
This is what just 6 hours will do.
13.
Folks are pulling out their meter sticks — again.
14.
And shovels — again.
15.
People are snowed in — again.
16.
And if they do manage to get out, they're practically immobile — again.
17.
To give you a proper frame of reference, "spring" is supposed to be a couple days away.
18.
Yeah... "spring" will be a lil' late this year...
19.
Thankfully, however, Canadians not only rose up to the challenge, but selflessly helped each other out, to face their second brutal storm together.
20.
Plows are, again, working tirelessly to bring eastern Canada back to shape.
22.
So even though most of our maritimers are beyond fed up with their neverending winter season...
23.
Canadians are winter strong.