You know Donald Sutherland — fellow Canadian, native New Brunswicker, father of Kiefer, and actor of literally-every-movie-ever.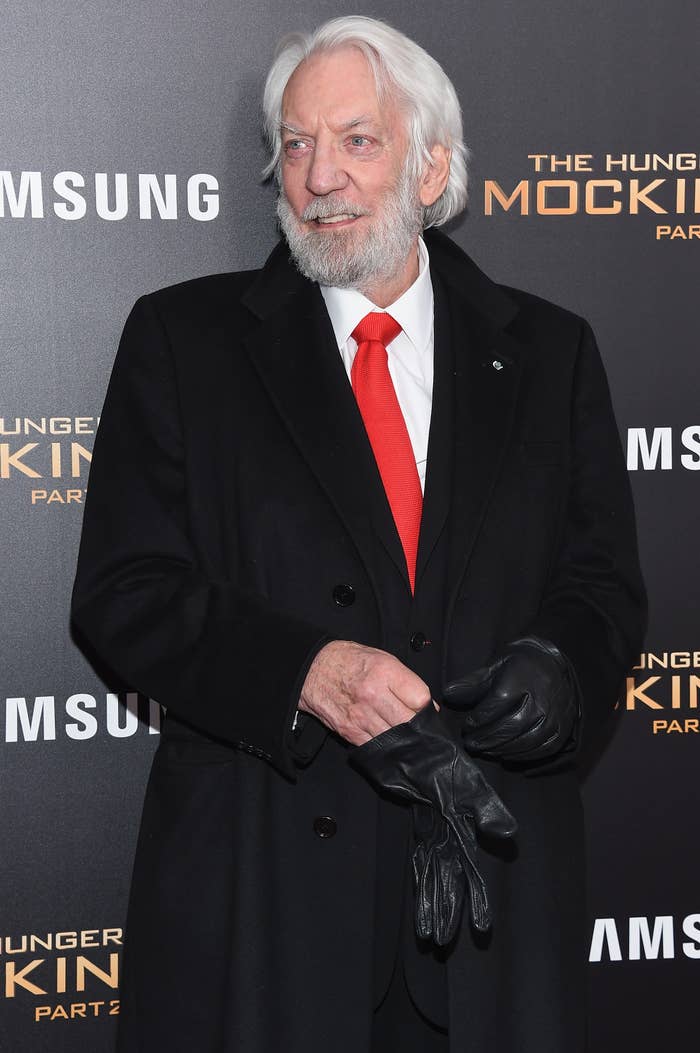 And you know that everyone and their mama's got a joke about Canada (usually involves moose, maple syrup, etc etc), but Donald has probably just told the best one. Because it's 100% completely and shamefully accurate.
I kind of gave up talking about Canadian cinema a long time ago. There's a famous story of a British soldier and a French soldier and a Canadian soldier who were captured in the process of the war and sent to be shot by firing squad, but they were each given an opportunity to have a last wish. The Brit asked for a cup of tea, the Canadian asked for 15 minutes to talk about Canadian identity, and the Frenchman asked to be shot before the Canadian.
IT'S FUNNY BECAUSE IT'S TRUE. Because whenever a non-Canadian brings up Canada, we're all like "CANADA? CANADA! CANADACANADIANCANADACANADIANCANADA. CANADA? CANADA!!!!!!"