Last week, news that Leonard Nimoy — the actor who gave us Vulcan Mr. Spock — had passed was met with sadness and memorial.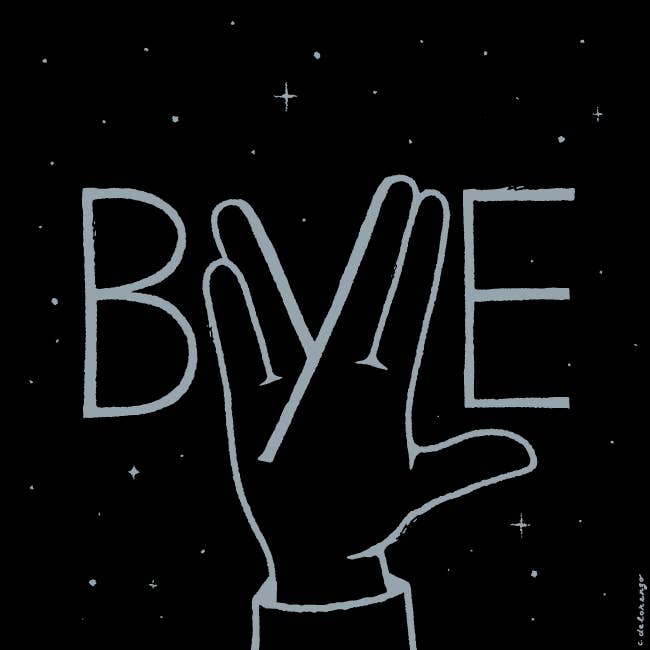 In Canada, a long-running joke is now being used to pay special tribute. Canadians are "Spocking" their $5 bills in solidarity.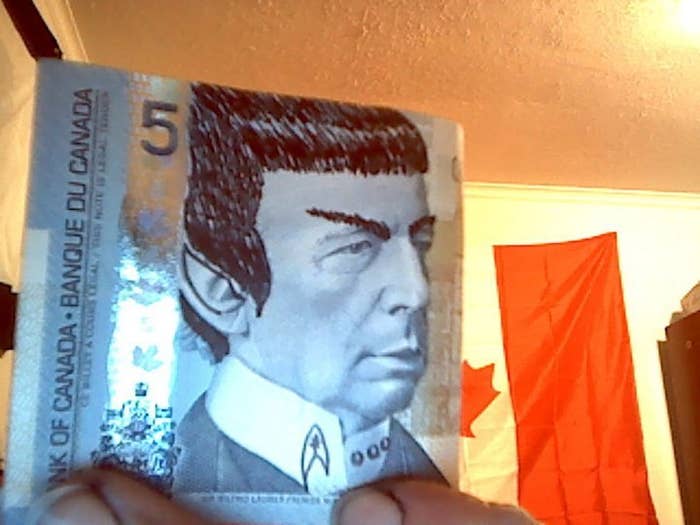 Even though "Spocking" is not a new concept, it's become a movement to pay mutual respect to their hero nerd.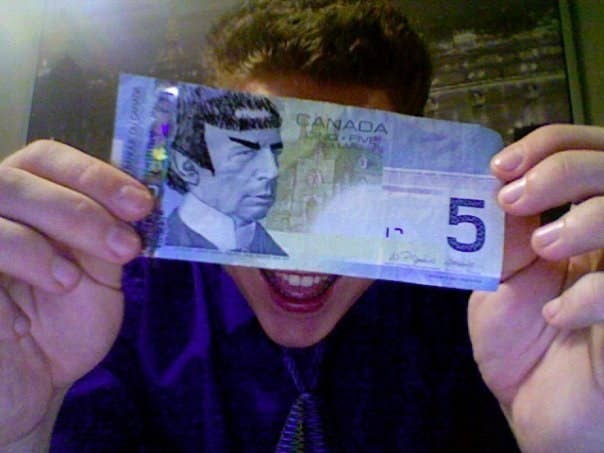 And they're encouraging others to do the same.
Even "Wilfrid Laurier" has paid his respects on Twitter.
And the collective gesture has reached and touched William Shatner, Captain Kirk and a Canadian himself.
Live long and prosper, Nimoy.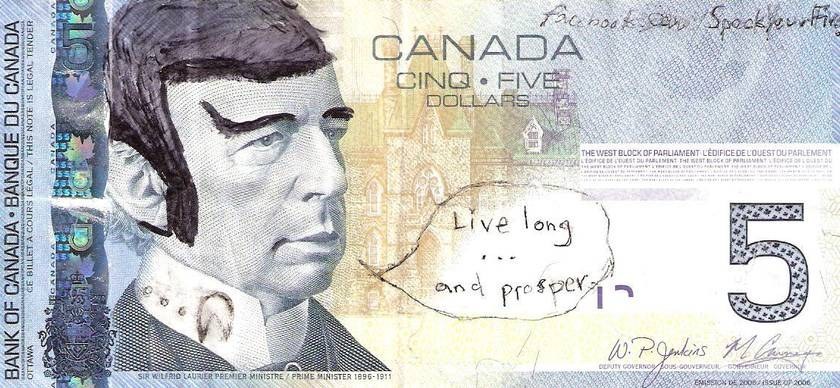 Bank of Canada has just issued an official statement that, while they do not encourage defacement, it's NOT illegal to "spock" the $5 notes. Spock on, Canada!