A neighborhood mail carrier in Tauranga, New Zealand, takes a break every day from his route to play with this dog.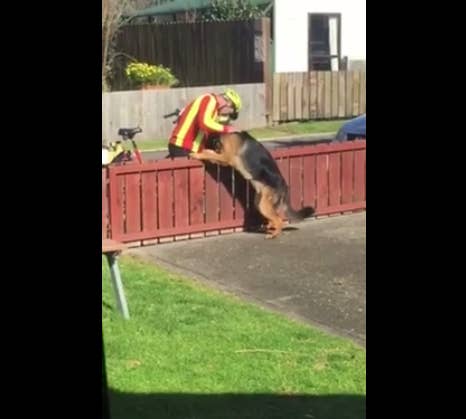 The dog's owner, Michael Collins, has been observing the routine every day, and decided to record it to share the sweet interaction on Facebook with the world.
According to Collins, the unidentified mail carrier stops to play with his 9-month-old pup "every day whether or not we have mail." He says he's particularly touched because most people find his pup's size threatening.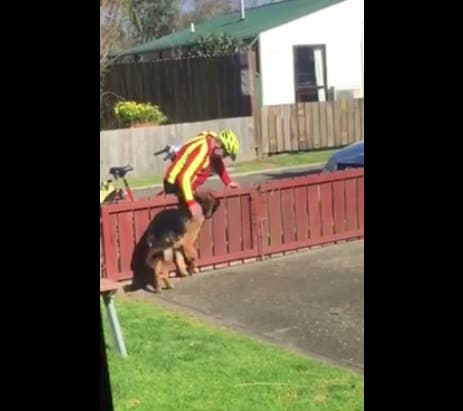 (You can tell the mail carrier's done this before because he's seen tapping the fence — the dog knows to leap onto it 😭.)
Collins says he wished he knew who the mail carrier was so he can properly thank him.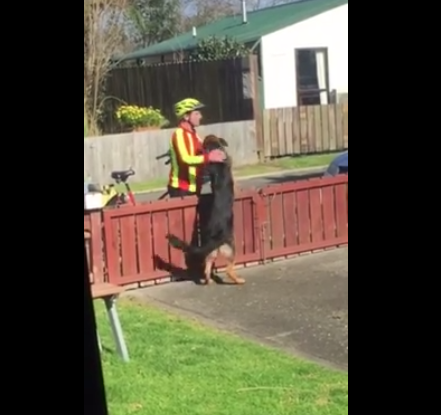 The video has now reached a million views so surely someone knows someone who knows someone who knows the mailman?!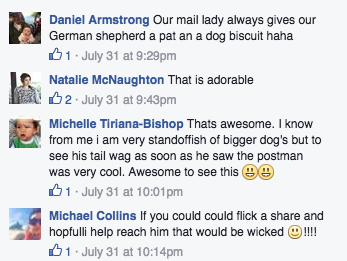 UPDATE! Collins tells BuzzFeed he's since gone out to say hi to, and personally thank, the mail man on his latest route.
He says they talked about "how crazy social media has taken off to support such a positive message."