After 11 attempted suicides in one night prompted Canada's Attawapiskat First Nation to declare a state of emergency, one young girl in the community is speaking out.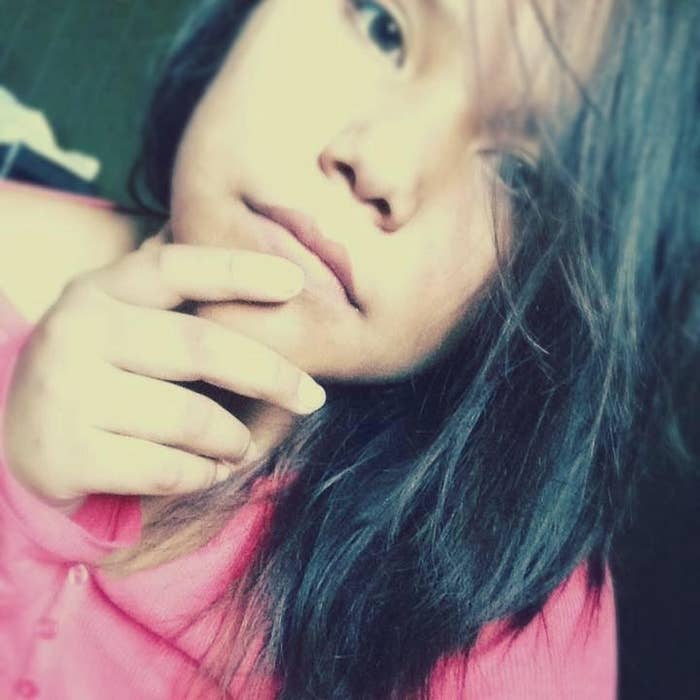 13-year-old Amy Hookimaw posted a powerful message on Facebook urging parents to routinely check in with their kids. She said some younger kids have asked her questions about suicide.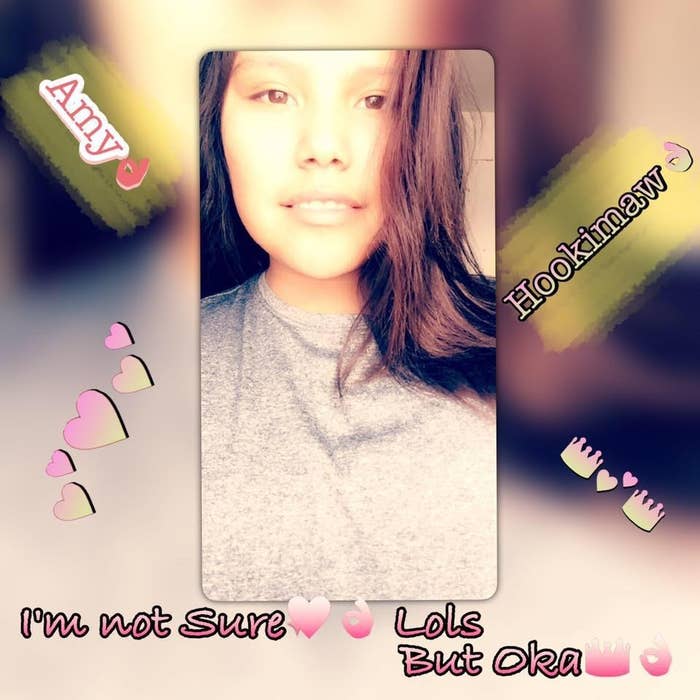 Asking something as simple as "How was your day" and "How are you feeling" can make the difference, she writes.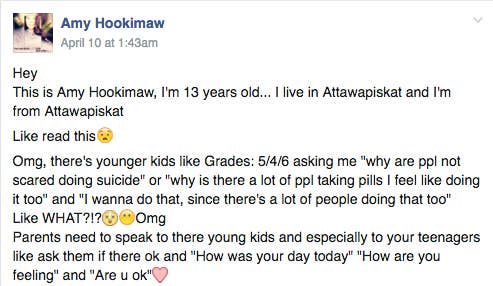 Hookimaw goes on to say she's heartbroken that so many young people are confiding in her, and not their parents.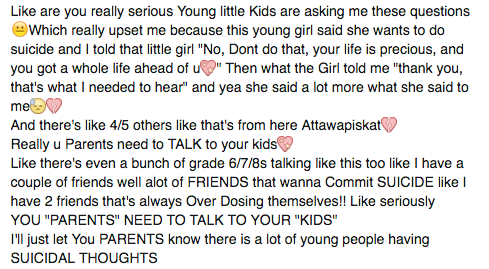 She ends by telling those who are "feeling that nobody cares" that "there is a lot of people that really do care."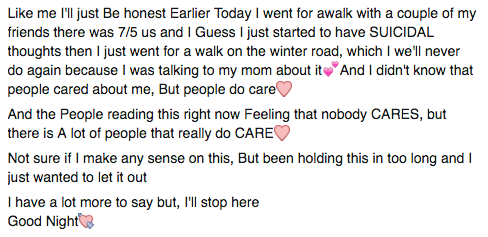 The suicide crisis has touched Hookimaw personally. According to APTN, she lost her cousin in October to suicide, and one of her 12-year-old friends was rushed to the hospital on Friday after an overdose.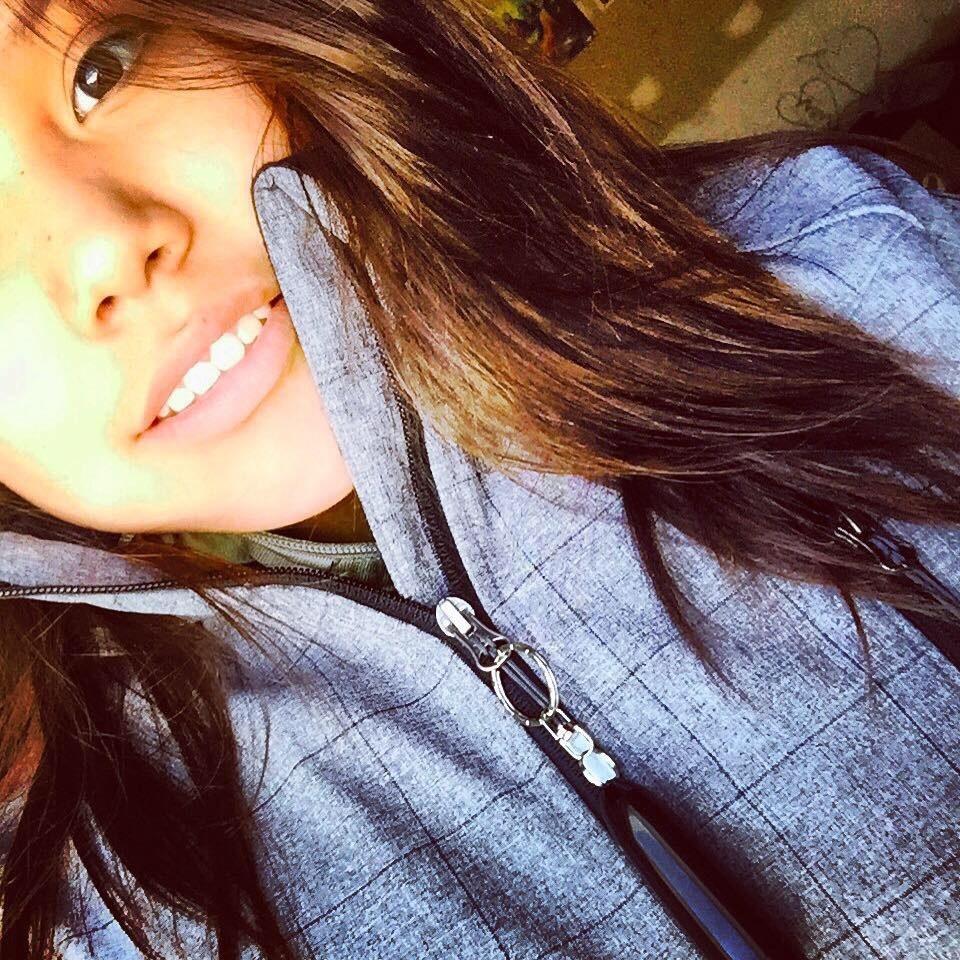 BuzzFeed Canada has reached out to Amy Hookiwaw.
If you are in a crisis, see a list of resources in Ontario here. You can also call the Teleheath Ontario hotline at 1-866-797-0000.