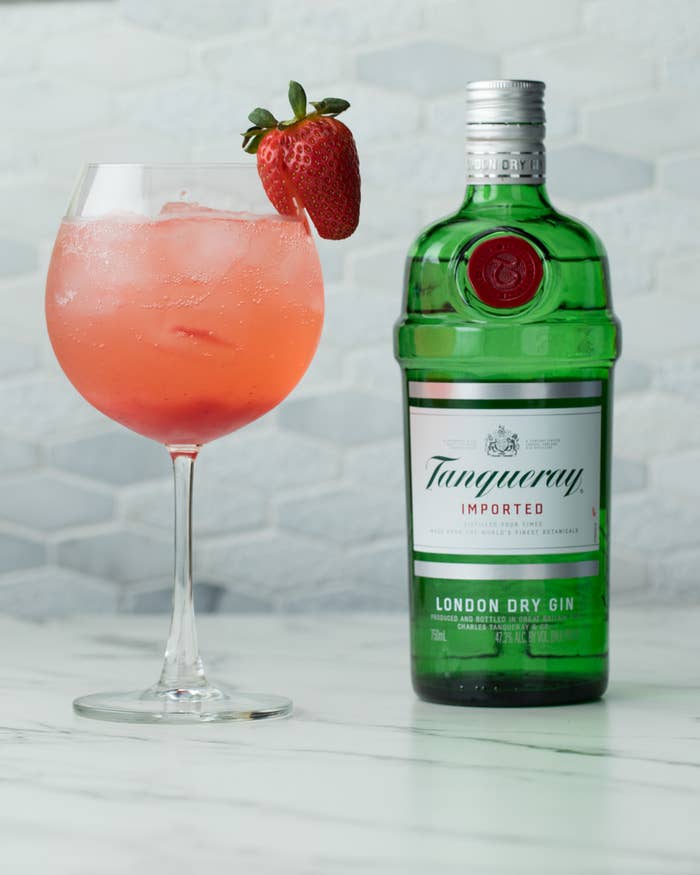 Makes 8 servings

INGREDIENTS:

2 cups fresh rhubarb, chopped
½ cup white sugar
2 tablespoons water
2 cups fresh strawberries, chopped
12 ounces Tanqueray Gin
24 ounces Fever Tree Tonic
Fresh Strawberries (garnish)
Lime (garnish)
PREPARATION:
Over med-high heat, cook rhubarb, sugar, and water until soft.

Add strawberries and continue to cook until completely cooked down (about 15 minutes),

stirring constantly.

Cool and strain. (Refrigerate until ready to use.)

In a highball or tall glass, add ice, add 2 tablespoons of strawberry sauce, and top with 1½

ounces of Tanqueray Gin and 3 ounces of Fever Tree Tonic (per serving).

Garnish with strawberries and lime.

Enjoy!