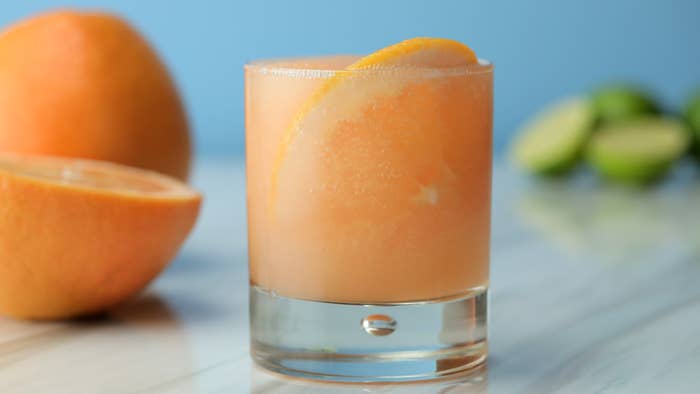 Ingredients
2 bottles Fever Tree Tonic Water
6 ounces Tanqueray No. TEN
1 cup grapefruit juice
1⁄4 cup lime juice
1 cup regular ice cubes
1 grapefruit, for garnish
Preparation
1. Pour Fever Tree Tonic Water into a standard-sized ice cube tray. Freeze overnight.
2. Pop out tonic ice cubes and place in a blender along with Tanqueray N° TEN, grapefruit juice, lime juice, and the regular ice cubes. Blend on high until smooth.
3. Pour into 4 rocks glasses.
4. Garnish: Cut off two thin rounds of the grapefruit. Cut each round in half. Tuck each slice into a filled glass so that the shape is pressed up against the inside curve of the glass. Enjoy!