Last Sept. 11, 2014, 2 gay men were brutally attacked around 10:45 PM at the Center City district of Philadelphia. The assailants were described in a PhiladelphiaPolice publicized surveillance video as "clean-cut and well-dressed."
Well, this group composed of 10-12 white male & females sure failed big-time when they proudly posed for the camera. Unless they didn't know this photo would be shared on social media. Or, they probably don't know social media; after all, they're just in their early twenties.
Few days after the incident, a Twitter used named @GreggyBennett tweeted a photo of the same group of people found in the surveillance video only this time, they were having fun at a resto. This deed of Bennett quickly spread around the social media.
He also confirmed that a friend of a friend of a friend saw his earlier tweet about the incident and sent him the photo.
But Twitter users were not contented. Another Twitter user named @FanSince09 retweeted Bennett's photo and many have said it was taken at La Viola, a restaurant at 16th Street where according to police reports, the group were last seen. After thorough research, @FanSince09 confirmed that it was indeed at La Viola.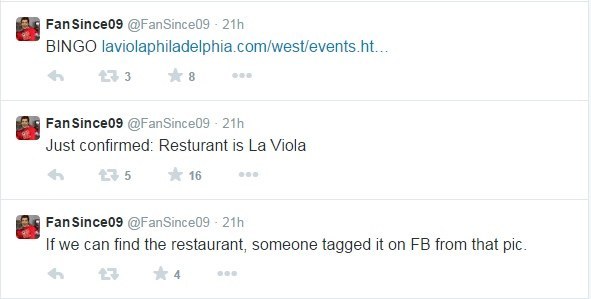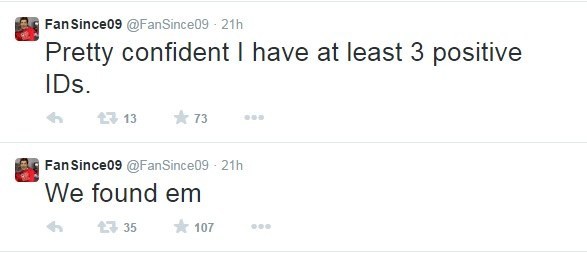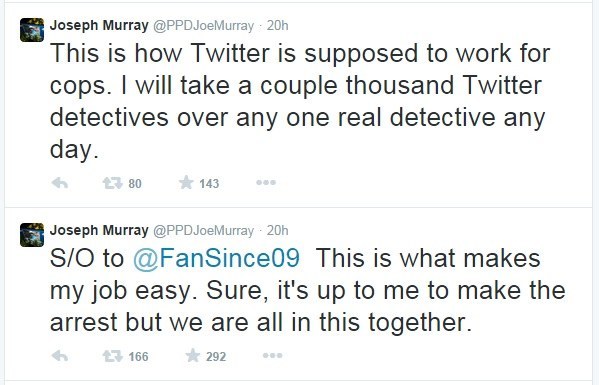 And oh, before we almost forget, NBC10 sources also discovered that the suspects were from Archbishop Wood Catholic High School. Of course, the school has something to say: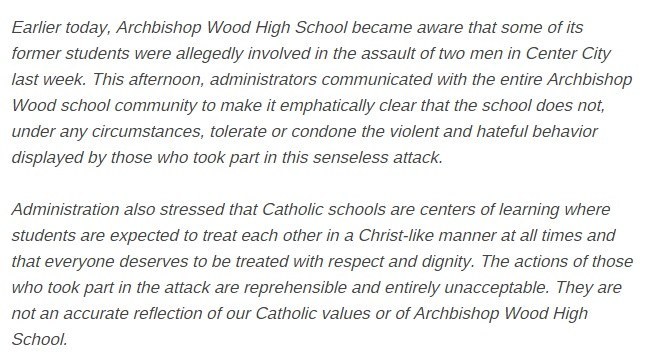 So we have 3 things concluded here dear readers:
1 – it is not good to bully or attack others
2 - education does not guarantee anything when it comes to breeding and etiquette
and
3 – YOU WILL GET CAUGHT.