Photos Of Team USA's Parade in NYC Show The Depth Of Soccer Fandom
The U.S. Women's National Soccer Team on Friday was honored with a New York City parade and ceremony for defeating Japan to clench an historic World Cup victory.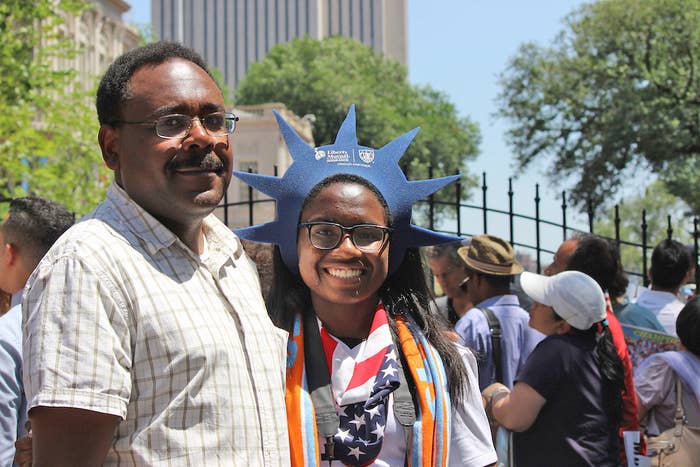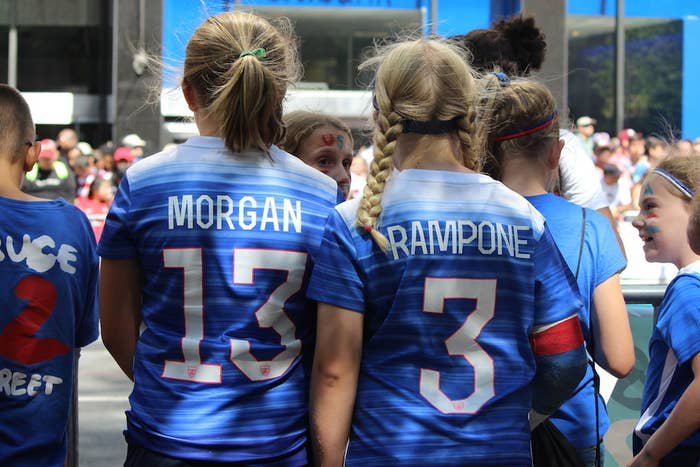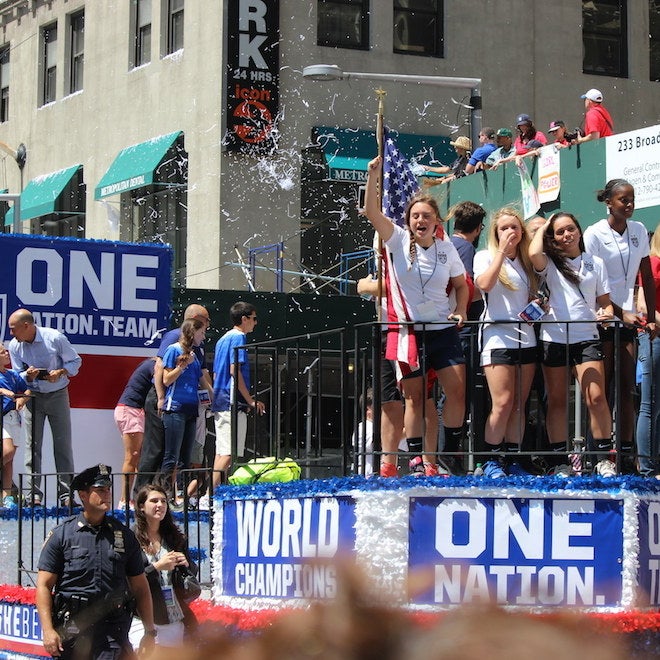 (From left to right) Allie Aloe, Tara Walenczyk, Emily Troisi, and Nneka Moneme of the Players Development Academy in New Jersey led the crowd to chants of "USA! USA!" from their float when the parade began.