NBA To Play Its First Exhibition Game In Africa
Team Africa will face off against Team World in South Africa on Aug. 1, featuring international superstars like Luol Deng and Festus Ezeli.
This Saturday, the NBA will play its first game in Africa. The two teams, one consisting of NBA players from Africa and one of NBA players from the rest of the world, will face off at Ellis Park Arena in Johannesburg, South Africa.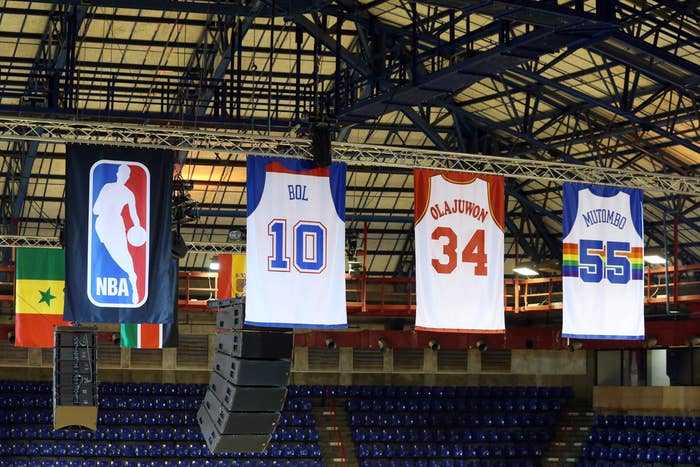 Team Africa's roster includes two-time NBA All-Star Luol Deng, Al-Farouq Aminu, Giannis Antetokounmpo, and Festus Ezeli.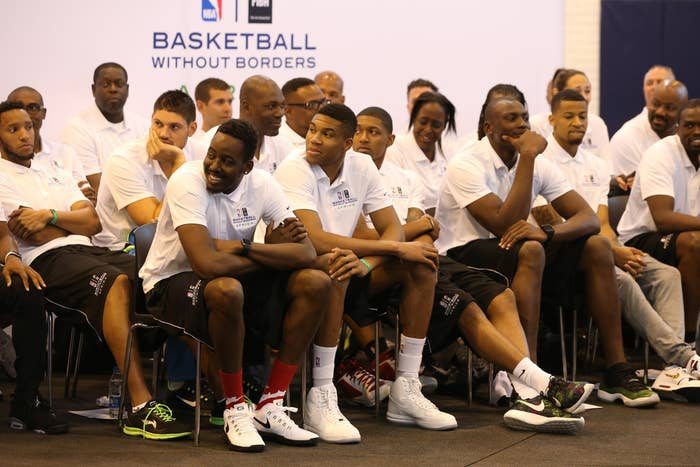 Team World includes Nikola Vucevic from Montenegro, and Spanish brothers Pau and Marc Gasol.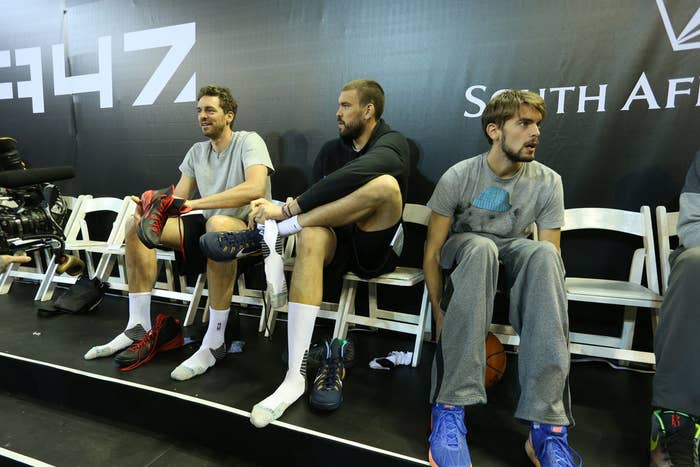 Several American players, like Chris Paul and Kenneth Faried, round out the roster.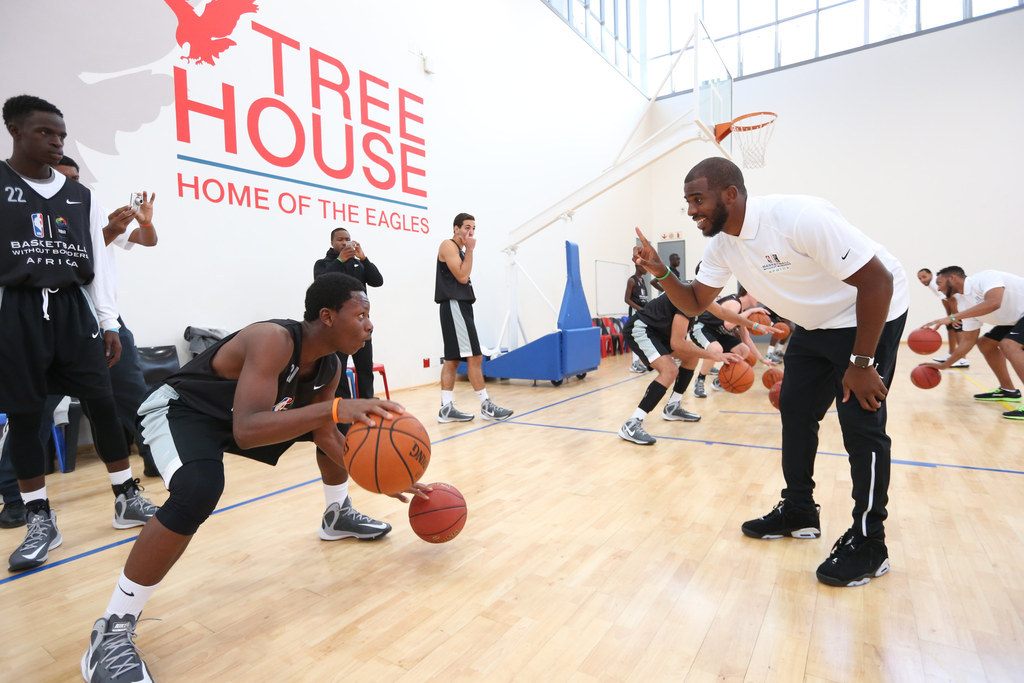 Saturday's exhibition game will anchor the International Basketball Federation and NBA's annual Basketball Without Borders Africa program.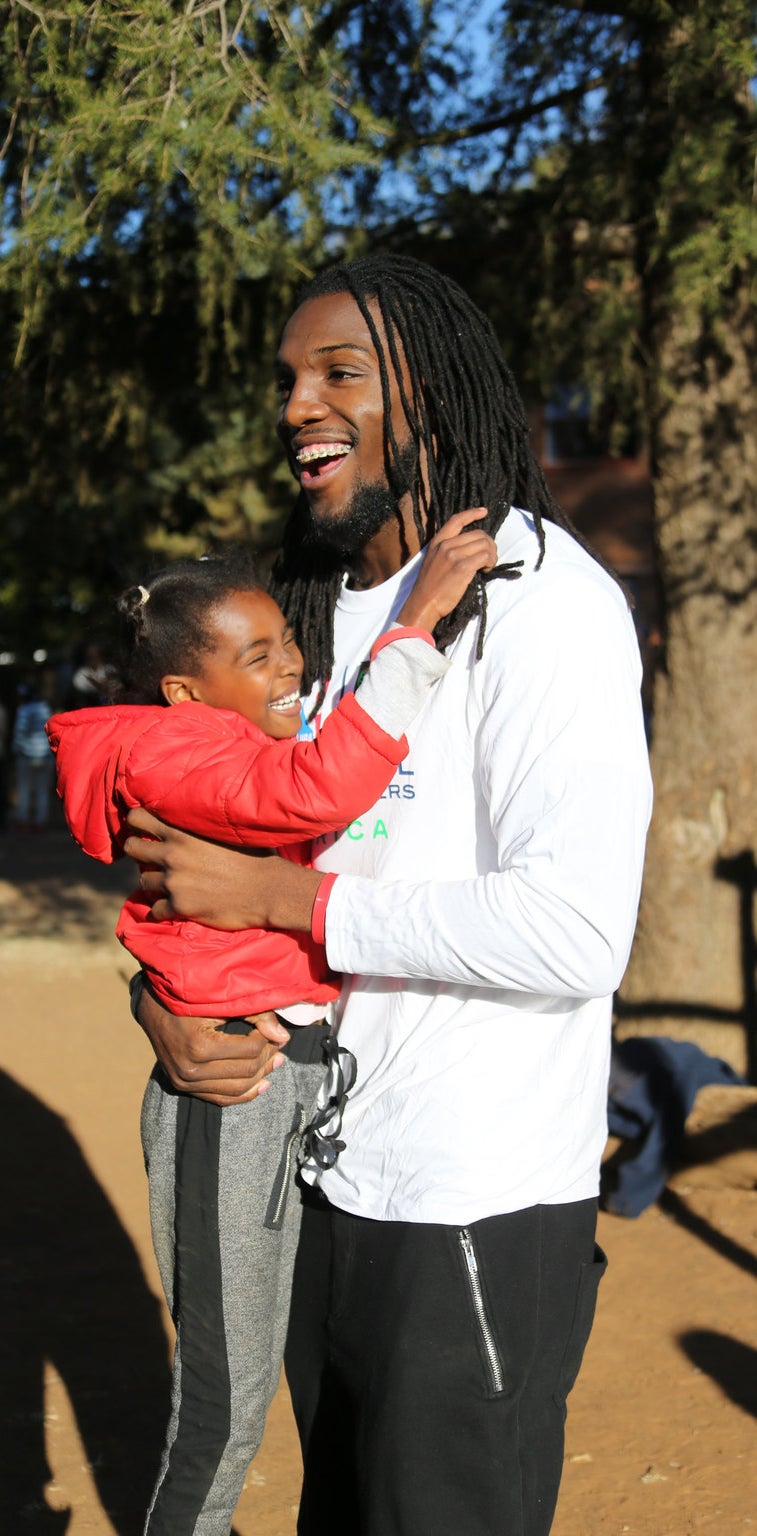 Kenneth Faried of Team World plays with Basketball Without Borders Africa campers in Johannesburg.
Since 2003, Basketball Without Borders Africa has partnered with more than 1,000 children from 31 African countries for a four-day basketball camp.
NBA players have done other forms of community outreach while in South Africa. On July 29, they hosted a clinic at the American International School of Johannesburg, and on July 30, they visited the newly built basketball court at the Boys and Girls Club at Protea Glen for another round of practice with campers.
"Coming from South Sudan and having participated in the Basketball Without Borders Africa camps in Johannesburg previously, I am truly honored to be part of this historic event," Deng said in a press release.
Sitting courtside will be NBA Global Ambassador Dikembe Mutombo and NBA Africa Ambassador Hakeem Olajuwon, from the Democratic Republic of Congo and Nigeria, respectively.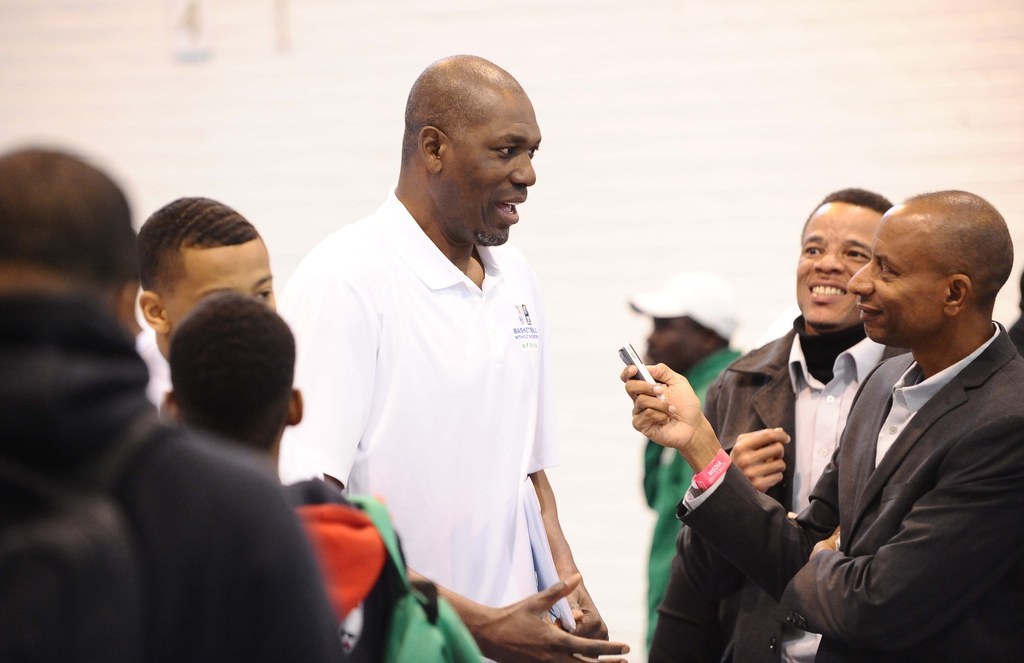 Of the 64 total NBA players with ties to Africa who are participating in the program, 24 play currently.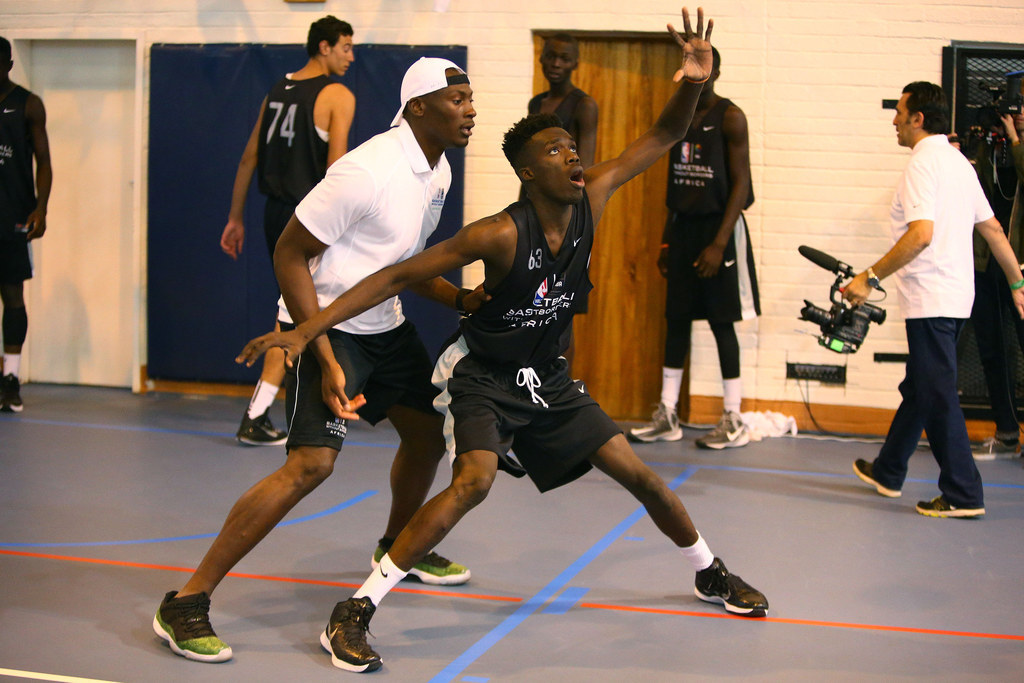 NBA Vice President and Managing Director for Africa Amadou Gallo Fall told BuzzFeed News that the exhibition game is "a pivotal moment for the growth of basketball on the continent."
According to the NBA, tickets for the game have sold out. It will air on ESPN in the U.S. and SuperSport in African countries.