Although the man behind Dr. Seuss died in 1991, his legacy lives on in the pages of the 44 children's books he authored.
But this summer publishers will release one more rhyming read.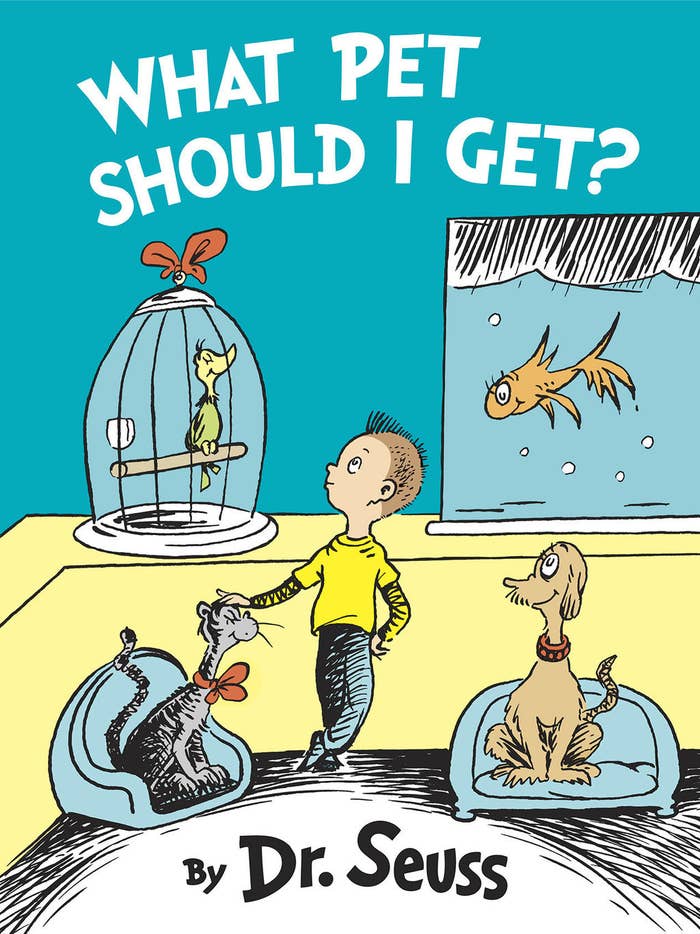 On Wednesday, Random House Children's Books announced that it will publish on July 28 a recently uncovered manuscript entitled What Pet Should I Get? penned by Theodor Seuss Geisel, the man behind Dr. Seuss.
In 2013, Geisel's widow and secretary found manuscripts and illustrations for two other books, which will also be published.
It's believed What Pet Should I Get? was written sometime between 1958 and 1962.
On Twitter, Seuss fans just couldn't believe it! They chortled and hollered and scrambled to read it!
Details of the book have yet to be discussed publicly, but publishing director Cathy Goldsmith told the Associated Press that two of the main characters will be the same brother-sister duo from the literary staple, One Fish Two Fish Red Fish Blue Fish.
BuzzFeed News has reached out to Random House Children's Books for further comment.
But the good news is... If you're a kid who wants a pet, and just don't know which one to get, just relax and have no fear, for Dr. Seuss will soon be here.