Hello! Knock, knock! I hope you didn't forget about me because I didn't recap last night's episode.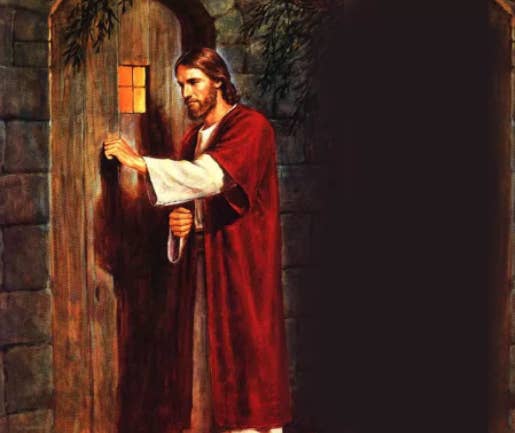 OK, so here's the basic summary of where we're at. Laurina is gone. Jake and Megan seem strong. Luke and Lisa seem strong. Keira and Jarrod are still an absolute fucking mess.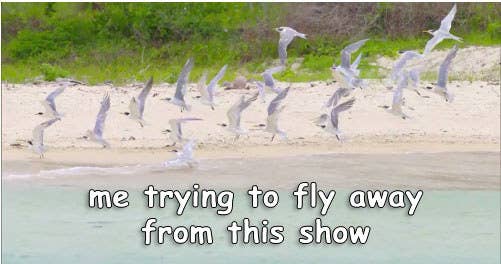 Jarrod and Keira are stuck in a never-ending argument about who led whom on. He's still upset about Daniel, she's still upset about Ali, Jarrod thinks she should stop bringing Ali up, and she thinks he should stop bringing Daniel up.
Simone finally gets a date card. This is a huge moment because she's been sitting in the Bachelor mansion since last year, just waiting for one to finally arrive.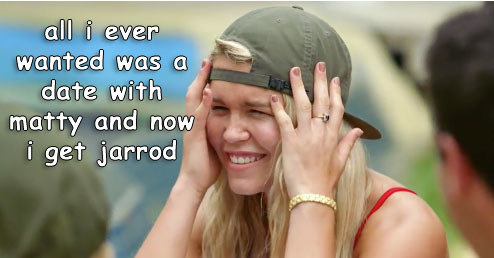 Simone and Jarrod learn how to do "yoga" on stand up paddle boards.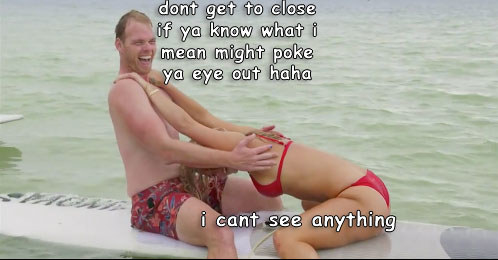 Yeah, you're right. This isn't the end. We're not even close to the end. In fact, I even have my doubts this show will ever end.
Nina is telling Grant she misses Douchey Daniel and Nina, sweetie, precious pumpkin pie, have you lost your friggin' mind?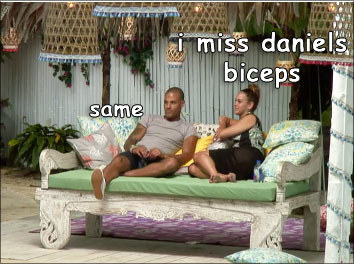 Jarrod and Simone flirt (ugh) then kiss (ugh). In other news, I deleted my Tinder.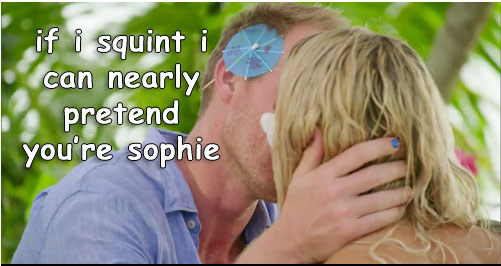 Osher cartwheels in to say there'll be a rose ceremony tonight. Jarrod brags about his date with Simone while an unimpressed Keira, dressed to the nines, sits by.
Keira pulls Michael away to see if she can steal a rose off him. Michael wanks on about wanting to find a "connection" with someone.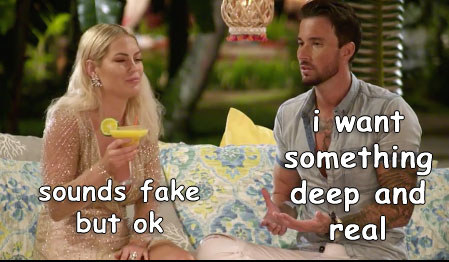 Megan asks Luke and Lisa what would happen if someone else walked into paradise and what that would mean for them. It seems like a dumb question because a LOT of people have walked into paradise and they've remained rock solid. BUT...
Michael decides this is a fantastic time to go pull Lisa aside for a chat. Luke blinks a lot. He's still confused af.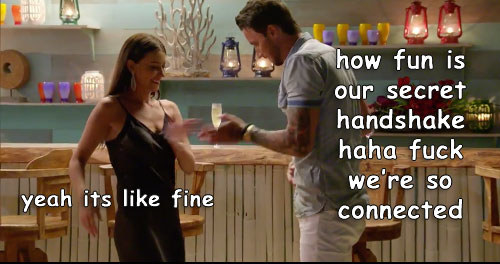 Eden pulls Nina aside for a chat because he's struggling with a "lack of intimacy".
Bloody hell, the rose ceremony was a shitshow. AGAIN.
And then we have old Michael Turnbull step up, sweating profusely. Well, I assume he'd be sweating profusely but he also looks like the kinda guy that'd have botox injected into his sweat glands to stop such a thing happening.
Lisa's face looks like this: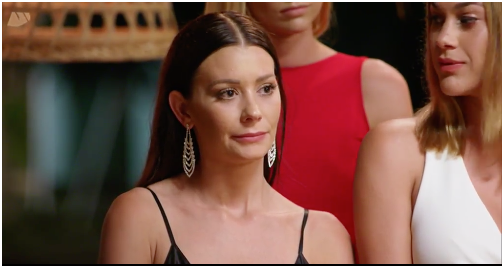 Luke's face looks like this: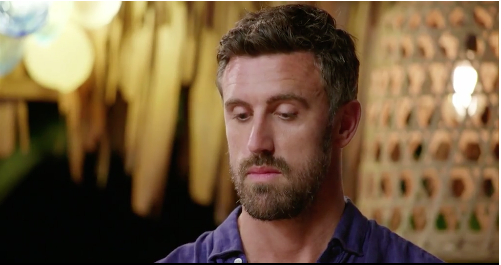 Then Michael starts crying. Jarrod tries to take a nap on his salty tears.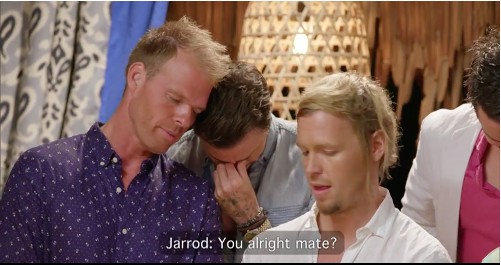 Poor, big, confused, solid, "pat his belly for good luck" Luke steps up to hand out a rose. His choices are Keira and Nina. He blinks a lot and then says everyone deserves a second chance, and gives his rose to Keira. Keira cries a lot.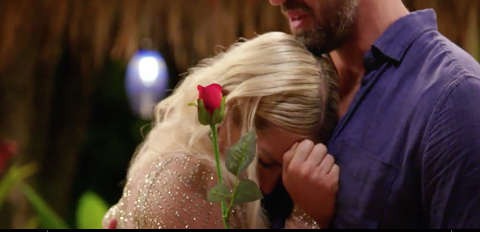 Seeing big, beautiful Luke comfort an inconsolable Keira, makes Lisa start crying.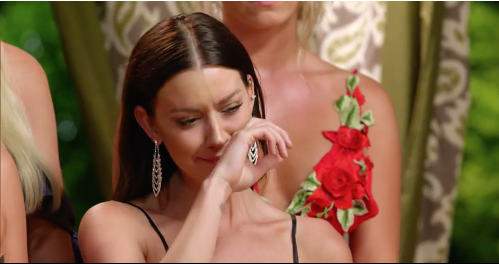 Eden also looks like he's about to cry, and Michael is still sweaty-eyed from dogging his mate.
Nina says her farewells, and when Eden steps up to say goodbye, Nina politely, but perfectly, puts him in his place.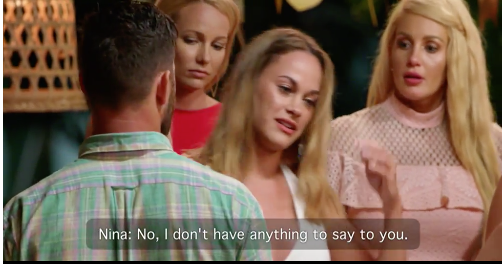 Sunday night: Eden takes Elora on a date (which she seems so not into) and our Lord and saviour Apollo finally arrives.
I don't know about you guys, but I need a cocktail and to sleep for the next few days.